I have gone to the upper levels at the hornwright estate and I have been searching around the apartment. I am not able to find where the access key is for the safe room in the lower levels. The quest marker points to the upper level but doesn't say where to find it when I go up.
You will find the key card in one of the bedrooms. You must print the card using a terminal there. You will find the only functional terminal on the same level as the elevator. You must Interact with it and then you will get a new objective to find the terminal password. Once you have access you will be able to print a new access card for the Hornwright safe room.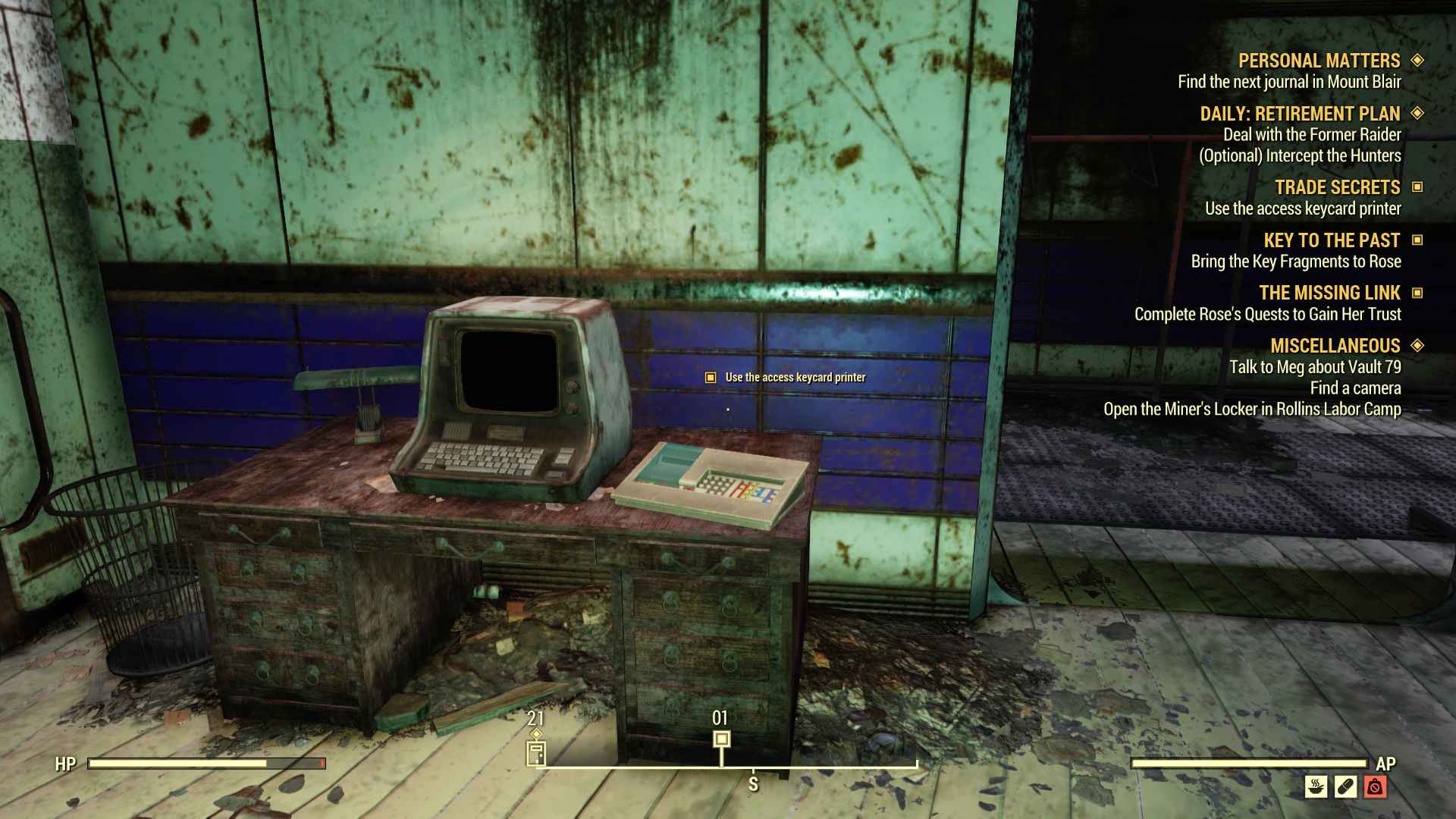 FALLOUT 76 QUESTIONS
[Fallout 76]
- I have gotten the message Overencumbered! Running will drain AP. How do you make this go away? It is making me run slow.
View Answer
[Fallout 76]
- How do you get down to the basement in the mama dolces food processing plant. The quest marker for the I am become death quest is pointing to the basement of the building.
View Answer
[Fallout 76]
- I am upstairs in the wayward with the scorched ghoul and need to decide if I should kill Crane or not. What is the best decision to make here?
View Answer
[Fallout 76]
- I have reached the location marked on the map to get the supply drop from the army requisition tape but there is nothing here. What am I meant to be looking for?
View Answer
[Fallout 76]
- What is the best way to kill a Protectron in Fallout 76. Where is their weak spot that will kill them quickly?
View Answer