I have gone to the upper levels at the hornwright estate and I have been searching around the apartment. I am not able to find where the access key is for the safe room in the lower levels. The quest marker points to the upper level but doesn't say where to find it when I go up.
You will find the key card in one of the bedrooms. You must print the card using a terminal there. You will find the only functional terminal on the same level as the elevator. You must Interact with it and then you will get a new objective to find the terminal password. Once you have access you will be able to print a new access card for the Hornwright safe room.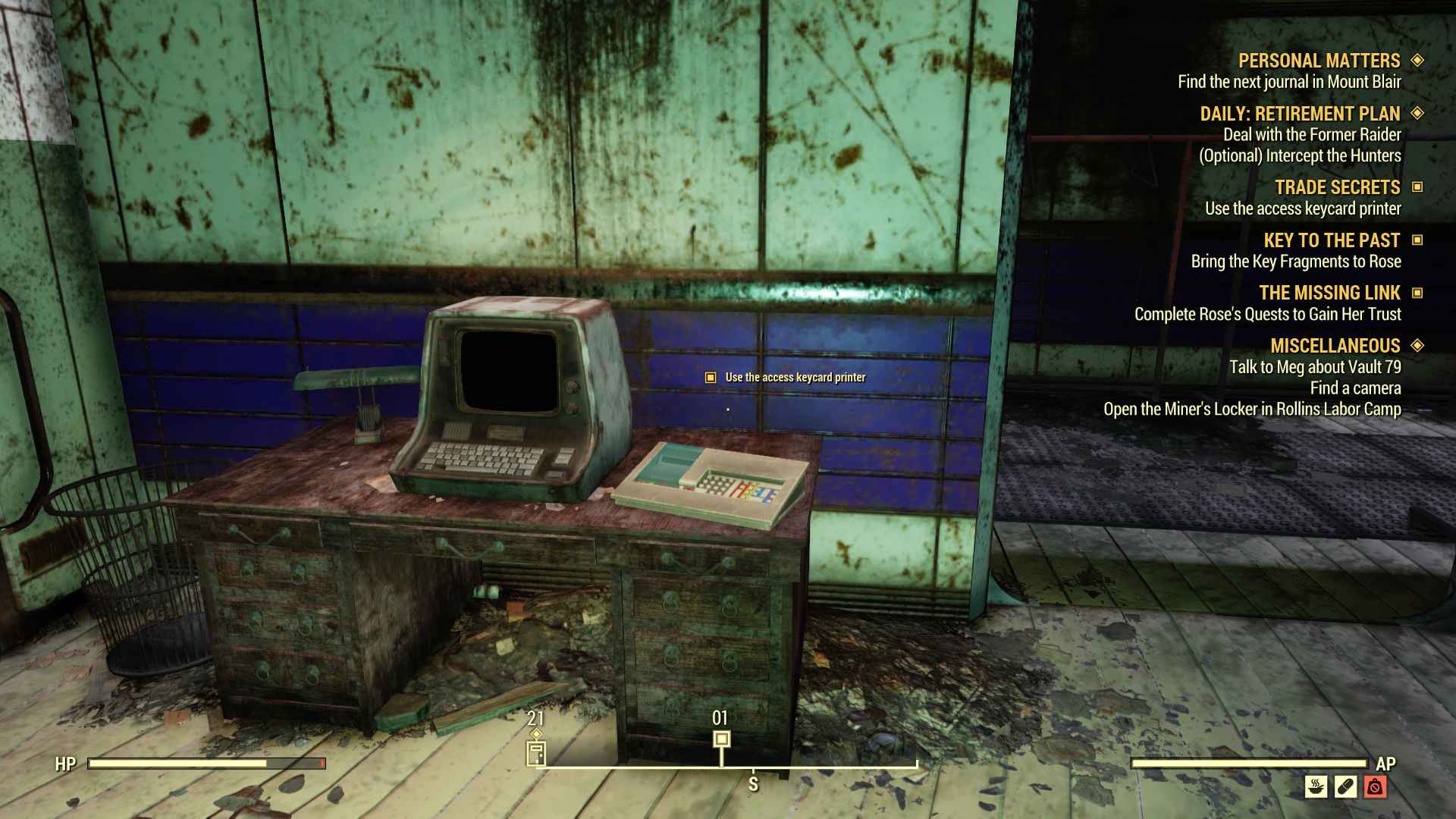 FALLOUT 76 QUESTIONS
[Fallout 76]
- Is it possible to play Fallout 76 while offline or do you need to have an internet connection to play?
View Answer
[Fallout 76]
- How do you sell ammo to vendors in Falllout 76? I don't seem to be able to find anywhere that I can sell it?
View Answer
[Fallout 76]
- the quest marker for Track down information about the code encryption is at mama dolces food processing but i cant find the entrance to the lower levels of the building, how do you get there?
View Answer