Fallout 76 Game guides, tutorials and other helpful posts for anyone looking to settle down in Appalachia. The wasteland is harsh and with this being an online only experience, the survival mechanics and difficulty level are going to be fixed. The only way to get good at this game is to learn how everything works.
For those looking to get up to speed, you can check out the guides and posts below to learn some useful tips and tricks for playing this game and making the most out of what the wasteland has to offer.
ABOUT FALLOUT 76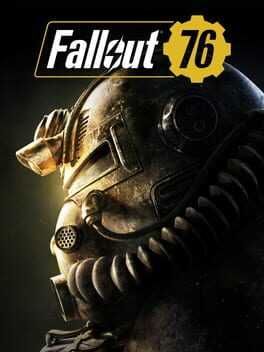 It's the end of the world as we know it! The end of the world is not all doom and gloom however. Fallout 76 is a unique experience in the Fallout franchise from Bethesda as it is the first game that is focussed in providing an online experience. Fallout 76 is more like an MMO RPG, just not quite as massive in terms of players in a single map. Fallout…
LATEST GAME GUIDES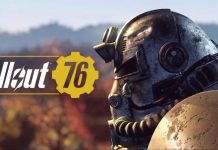 In a post-apocalyptic world, a change in currency is a natural expectation. Bottle caps, however, are not where most people might go with this and they are one of the very many quirky elements to the Fallout franchise that make...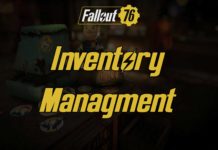 In the Fallout games of old, you felt like you had bottomless pockets. You could pick up a huge amount of stuff without any consideration. You really had to take a lot of stuff to become over-encumbered in the past....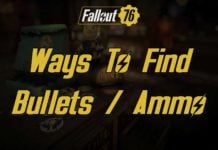 Ammo in a nuclear wasteland is naturally going to be in short supply. In past Fallout games, ammo wasn't exactly plentiful, but you never really had to deal with a shortage of it either. Fallout 76 has changed this trend...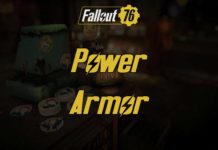 Power armor is one of the most identifiable parts of the Fallout franchise with it being featured in the game box cover art of several titles. The entire system got a major overhaul in Fallout 4 which has been carried...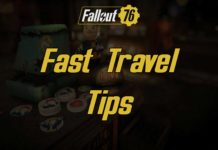 Fast travel has always been a part of Fallout games. The long trek across the map can be avoided by simply opening the map, selecting the point you want go to and you will essentially teleport. The feature, while useful,...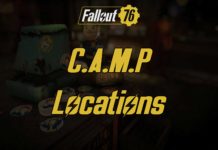 The C.A.M.P In Fallout 76 is an expansion of the settlement system that we saw in Fallout 4. All players will have access to a C.A.M.P machine. Placing this on the ground will allow you to construct a small settlement...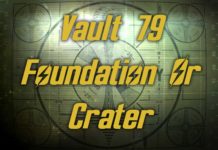 Vault 79 plays a large part in the main story of Fallout 76. The great heist where you must seek the help of other factions in the wasteland to help you break into the vault in an attempt to restore...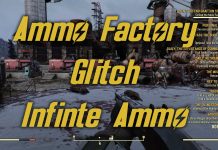 Ammo is the main consumable item in Fallout 76 that you will need to pay a lot of attention to. Ammo runs out quickly if you take part in lots of events. Crafting more at a tinkers workbench is not...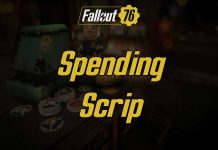 Scrip is a new currency in Fallout 76 that is exclusively used in the trade of legendary weapons. As you sell on legendary weapons and armour you do not want at the train stations and complete the odd quest that...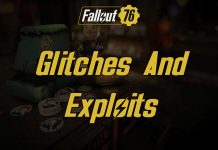 Here is an awesome reload glitch for Fallout 76 that will allow you to massively increase the reload speed of any weapon. There is almost no work involved here and it is impossible to get in any trouble from it....