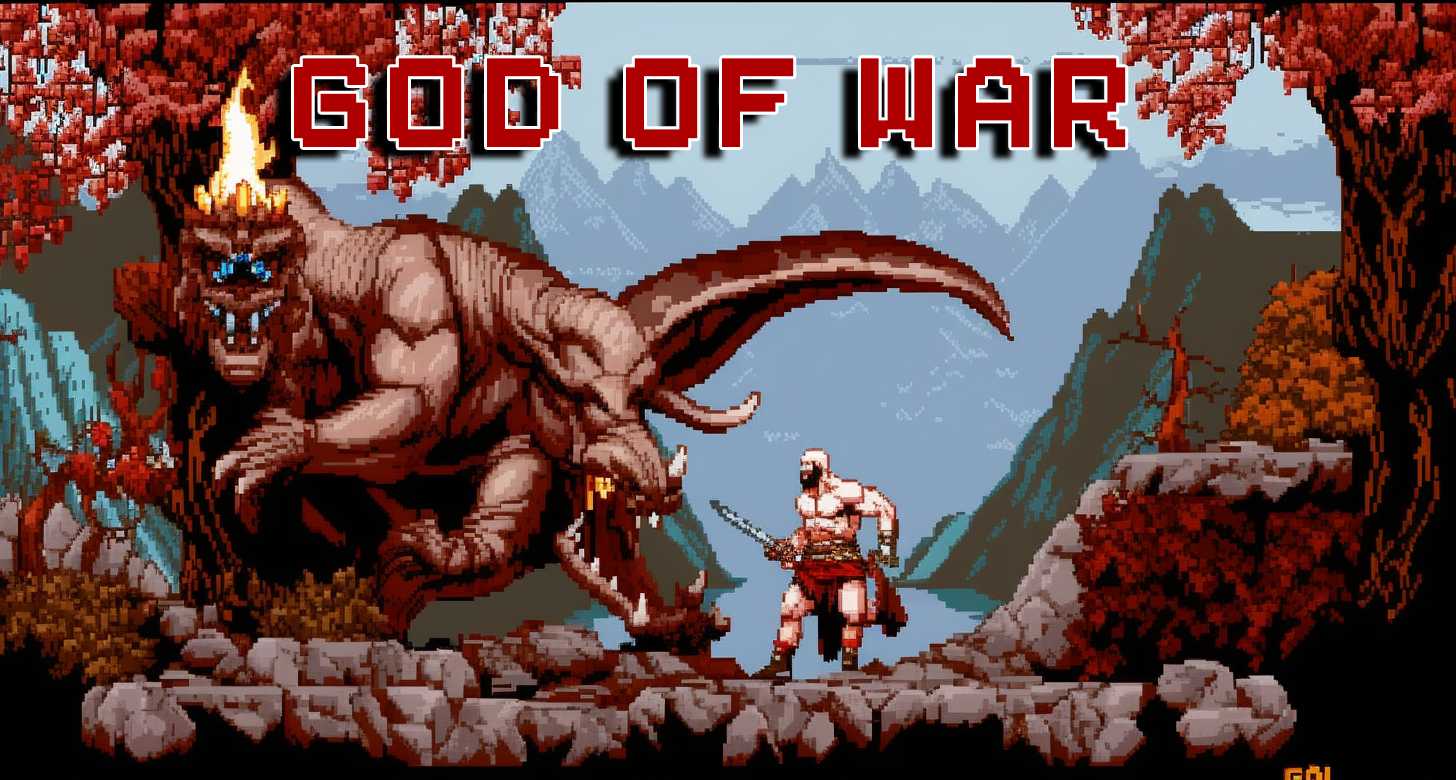 Welcome to a visual journey into an alternative past, where pixels are king and audio fidelity is still a dream on the horizon. This image gallery is a retro-futuristic reimagination of the iconic "God of War" video game franchise, as though it were born in the heart of the 1990s 8-bit era. Each image reflects a theoretical snapshot of the epic saga of Kratos, meticulously downsampled and recolored, capturing the essence of the Ghost of Sparta in a pixel-dense, nostalgia-inducing form.
Our reinterpretation stays true to the spirit of the original while embracing the limitations and aesthetic appeal of the 8-bit era. Picture playing "God of War" on a classic gaming console, the subtle beeps and boops of the 8-bit soundtrack punctuating your relentless quest for vengeance. The artistry on display here transcends the ordinary constraints of retro gaming, providing a unique perspective on the franchise that has never been seen before.
The images collectively tell a story, creating a visual narrative that traverses the epic scope of the original "God of War" saga. The gallery highlights both the potential and the limitations of early gaming technology, showcasing what could have been possible had Kratos ventured into the gaming landscape a decade earlier. Come join us on this journey back in time, as we explore a world where Kratos battles in the realm of 8-bits.