Video Game Name Generators
Coming up with a new username for an account is always tricky. Back in the early days of PSN, a bad username was a life sentence. Most of us pick a name for our user profile and use it across many sites across the internet. Great for those who have been able to come up with something good in the first place. For those having trouble thinking of a cool and creative username, this collection of random generators is here to help
In the list below you will find a collection of video game name generators. These are tool that will come up with a random name that you can use for naming your in game characters across many video games or for coming up with a profile name for a user account online. All tools work the same. A button on the page will generate a cool random value for you based off a large seed database of words and content specific to the game or topic. If anyone has some suggestions for some new topics or games, let me know and I will get one created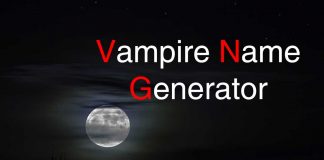 Generate some cool sounding vampire names.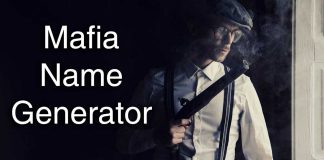 Generate names for your mafia mobsters.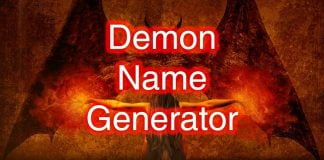 Generate some evil ass sounding names for demons and monsters.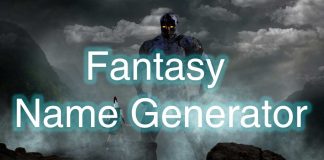 Fantasy names for middle age heros and RPG characters.
VIDEO GAME NAME GENERATORS
Stories that fall into the area of fantasy span a huge period of time. There can be medieval fantasy to futuristic fantasy. The time periods might be fictional but we can relate them to periods of history or the idea...
Most of us are fairly clueless when it comes to the culture from the middle ages. You know a medieval sounding name when you hear it but it's kinda hard to come up with a bunch of random suggestions right?...
The stereotypical Mafia names are easy to come up with. Pick a name like Joey and throw some sort of gangster term after it and away you go. Joey the Knuckles sounds like it would do the job. Most of...
Vampire names can be quite tricky to come up with when you only have movies and TV shows to inspire you. We all picture Count Dracula sitting up in his castle in Transylvania, but who else? How much does the...
Usernames in Minecraft may not be a massive priority for most people as you will spend a lot of time playing alone and nobody will ever see you. The PC version of Minecraft does currently have a more common user...
Want to come up with an original new name for yourself that is nothing like your actual name? This nickname generator will do exactly that. It will suggest a bunch of random nicknames or usernames that you can use for...
Devil names are a tough one to come up with when you are under pressure. The typical person will have come across lots of people called John, Mike and Bob in their lifetime, but these names don't sound all that...
Fed up of your regular normal name like Fred or Mike? Want people to take you more serious with a badass evil name? Well don't, people will think you are nuts! But you still come up with an evil name...
Female demons are not something you come across too often in fiction. Most evil monsters and demons tend to be men. Since there is no reason for this, why not add a bit of diversity to your team of evil...
Coming up with a dark and scary name for a demon is a lot harder than you might think. You can't just pick your average name and stick something to the end. Nobody is going to take "Bob The Bloodthirsty"...