Normally these locate area quests come with more instructions. This one is located south of the hill gate remnants. I'm not even sure where this is. Anyone able to tell me where Dhustone Quarry is?
Hill gate remnants has a sync/fast travel point on it which makes it a little easier. You may have found it already. You will need to zoom in on the map quite a bit for the name to show up on the map above the quarry.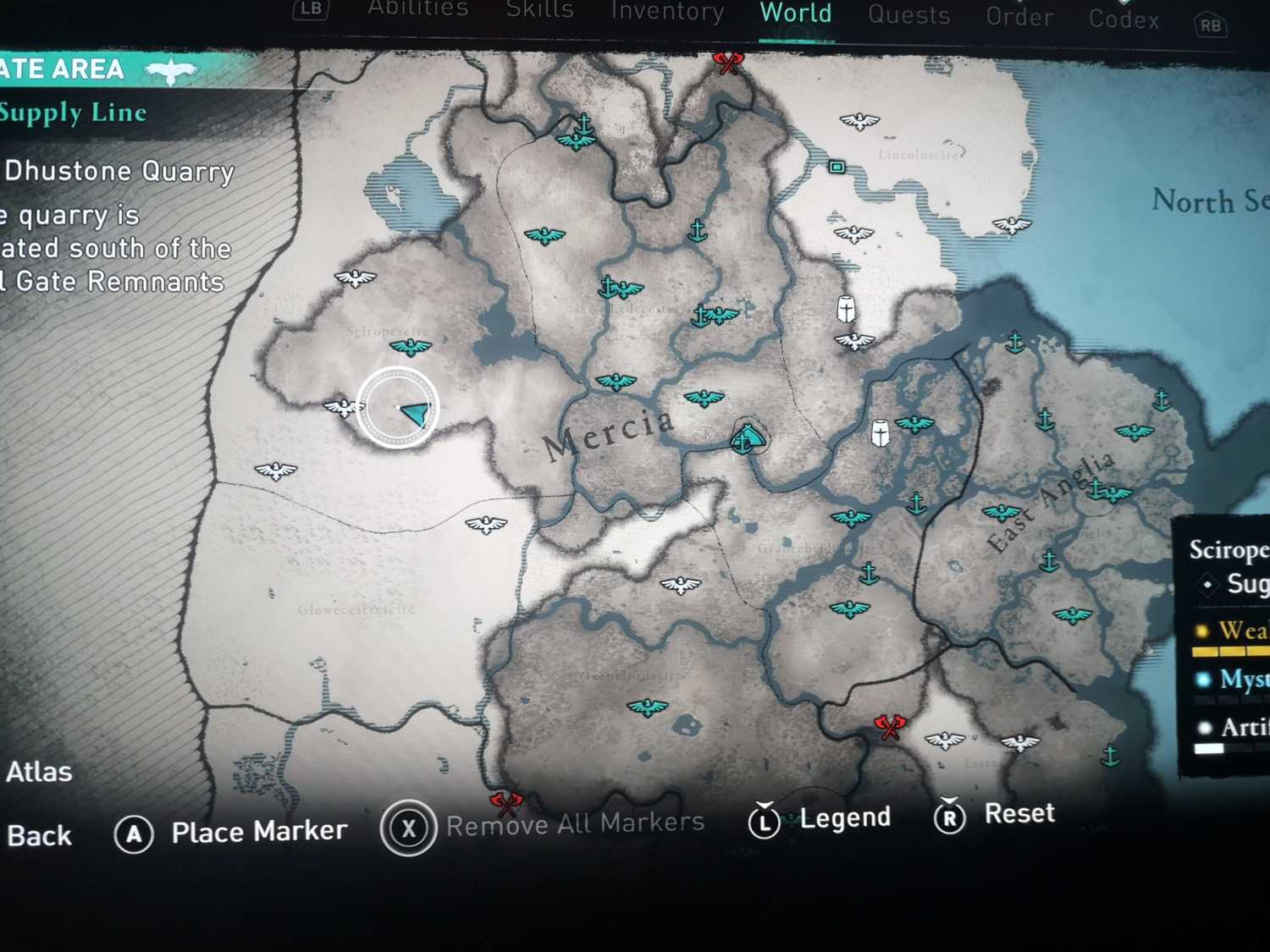 ASSASSIN'S CREED VALHALLA QUESTIONS
RELATED QUESTIONS
[ASTRONEER]
- When returning to a planet, how do you know the last location you landed where you setup a base?
View Answer
[Fallout 76]
- The Strength in Numbers quest in Fllout 76 seems to have glitched for me. Listening to the radio signal doesnt seem to work properly
View Answer
[Fallout 76]
- I am stuck on the top floor for the motherlode quest. The terminal isnt doing anything when I interact with it even though the quest icon is pointing at it in fallout 76.
View Answer