I am trying to collect the spectral page item from Eva levante in the tower for the gone but not forgotten quest but there is a red error on the item saying not enough space. I have never taken part in a Halloween event in destiny before so I don't know how I wouldn't have enough space. The game crashed a few minutes ago before I picked this quest up and I'm wondering if it has caused something to go wrong.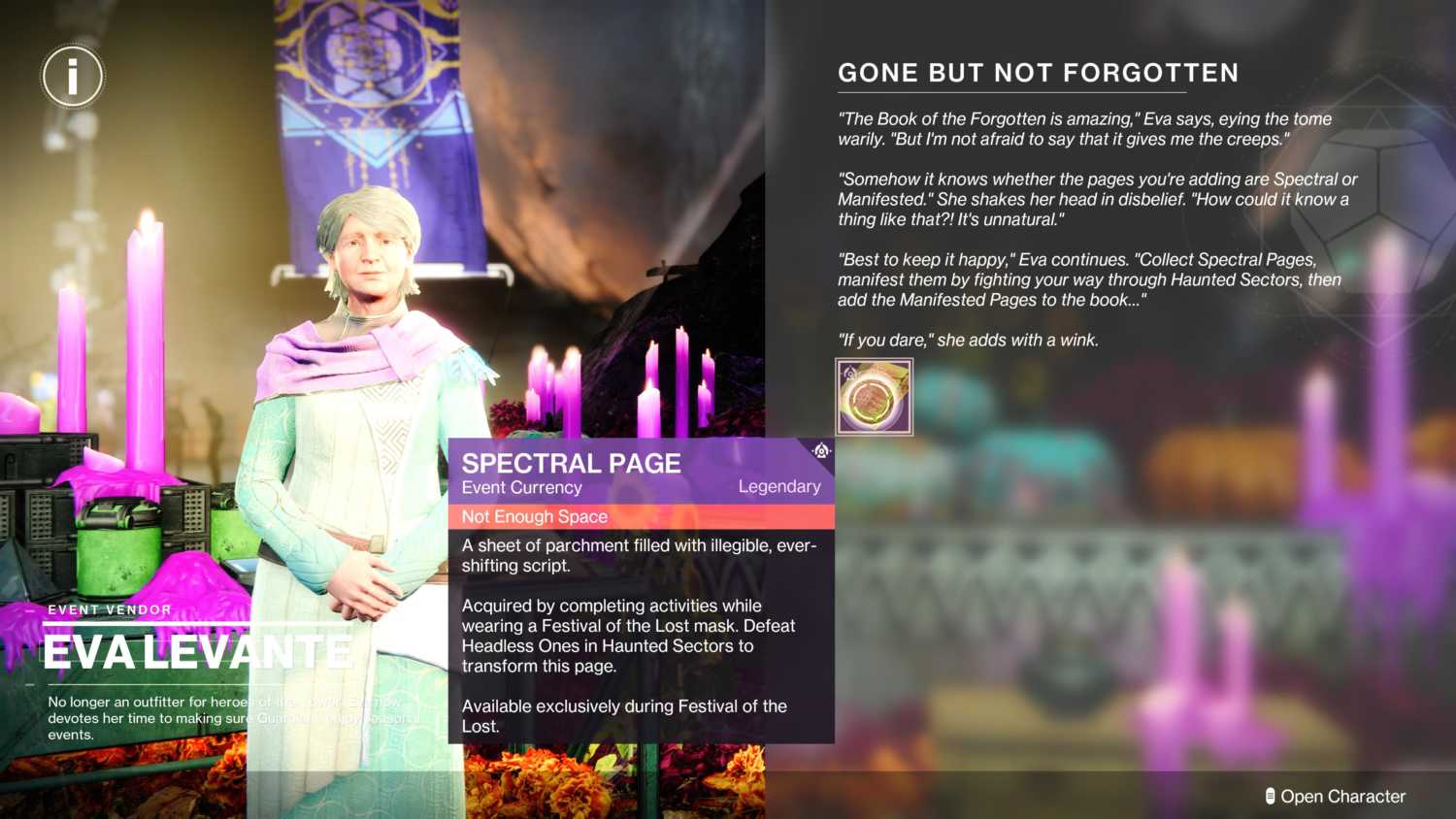 1

Answer

This is a consumable item so you likely have 50/50 items in your inventory under the consumable category. If you go to the character menu and under inventory, you can try deleting something from here that you don't need and you should be able to collect the page then
DESTINY 2 QUESTIONS
[Destiny 2]
- Is the dawning event pass worth spending money on? It seems kinda expensive, has anyone paid for it?
View Answer
RELATED QUESTIONS
[Destiny 2]
- Why has my weapon and character disappeared in Lightfall. I can't see my sights on the gun or anything and it won't go away
View Answer
[Destiny 2]
- Destiny 2 on PS5 is stuck in a loop of installing the update file but it doesn't seem to be doing anything?
View Answer
[Destiny 2]
- When will Mithrax and Eido finish studying whatever they are studying for the sails of the shipstealer quest?
View Answer