Dive into the world of Destiny 2 to explore the mysteries of the solar system and experience responsive first-person shooter combat. Unlock powerful elemental abilities and collect unique gear to customize your Guardian's look and playstyle. Enjoy Destiny 2's cinematic story, challenging co-op missions, and a variety of PvP modes alone or with friends. Download for free today and write your legend in the stars.
Below you will find a collection of game guides, tutorials and other helpful material relating to Destiny 2
ABOUT DESTINY 2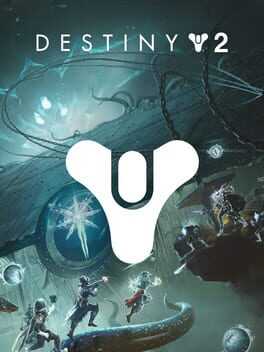 Destiny 2 is the highly successful follow-up to Destiny, created by Bungie. Join up with friends to take on hordes of enemies across various planets in this AAA coop first-person shooter. [SectionDivider title="Destiny 2 Wiki"] [FullWidthTagPostRaw post_title="Destiny 2 Wiki" excerpt="Wiki for Destiny 2 with information on weapons, armor, items, quests, bounties and pretty much anything else in the game. Get help finding all sorts of items and gear that you…
LATEST GAME GUIDES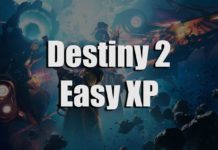 Experience points are something that you may not focus on too much in Destiny 2. Back in the early days, XP was an essential part of the game that was key to character progression before you transitioned onto light level....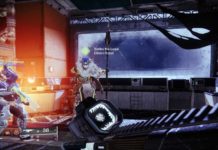 Europa is the cold, frosty planet in Destiny 2. If you are looking to speed your way through your season pass, this is a great planet to visit for daily and weekly planet bounties as it has more than most...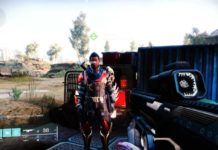 The cosmodrome, at the time of writing this at least, is where you will start out your adventure in Destiny 2 and for most, it is somewhere you are not going to spend a considerable amount of time outside grinding...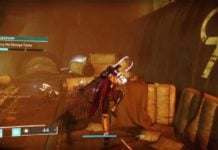 One of the rooms that you can end up in when playing Ketchcrash is the ether storage room. There will be some purple glowing tanks around the room that are immune to normal damage from guns. The objective requires that...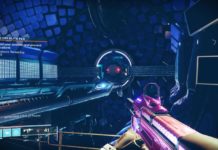 Nessus is a tricky planet to navigate due to the caves, high mountains and small tunnels that link everything together. It can be hard to think of any central place that might have a vendor to purchase bounties from. Failsafe...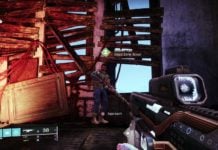 The EDZ is one of the original locations in Destiny 2. The EDZ may not be as active these days due to its age but for those wanting to level up as quickly as possible and reach the max level...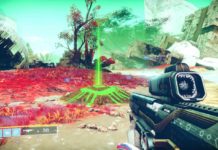 Cryptic Quatrains 2 is the second quest in the Cryptic Quatrains series of quests that come as part of the Season 18 star chart in Destiny 2. Once you pick up the quest, you will be presented with a series...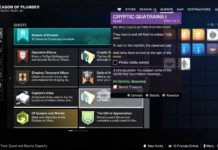 Cryptic Quatrains is a side quest in Destiny 2 that is part of the Season of Plunder. The quest will be presented as a riddle and does not give you a clear objective on what you need to do. You...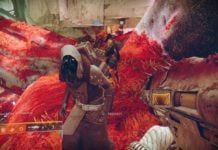 Xur is a traveling vendor who is shrouded in mystery. He appears once a week in random locations on the map, which often means you have to do some searching to figure out where he is each week. Each week,...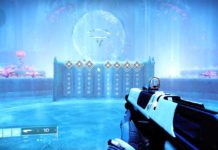 As part of the main story quest through the throne world in Destiny 2, you will reach an area where you are presented with a series of runes with objective markers above each but no instructions on how to solve...