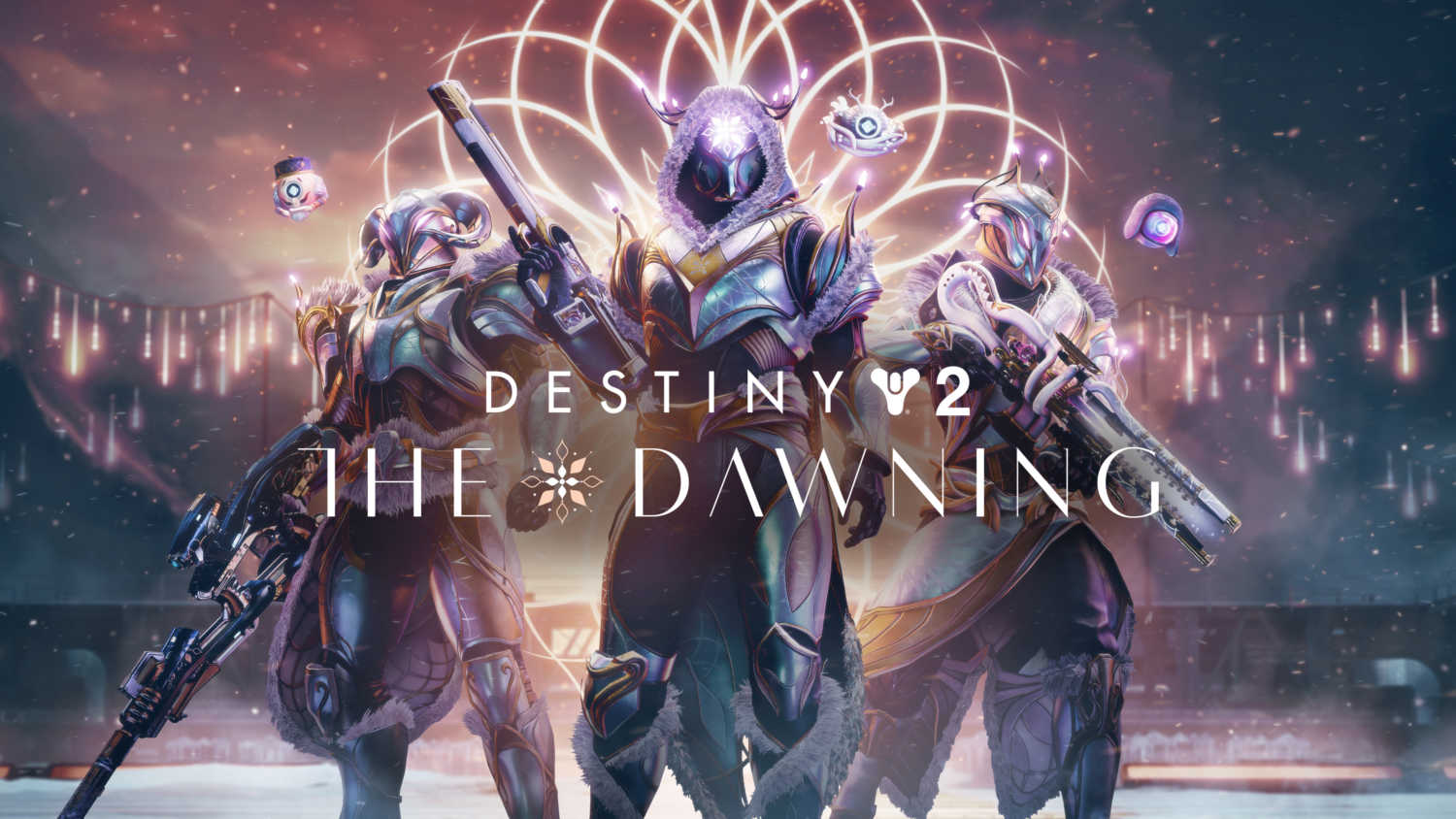 Baking cookies is not something that will spring to mind when it comes to Destiny 2 but for the seasonal event, The Dawning, baking cookies is something you will need to do. After speaking with Eva Levante at the tower, you will pick up a few different quests to introduce you to the mechanics and once you are finished, you will obtain a quest called Cookie Delivery Helper. This guide will explain how to get started and what you need to do.
The quest has several steps, all of which are more or less the same and involve you needing to find ingredients to bake cookies and deliver them to someone. The game will tell you what cookies to deliver to what person, so that part is easy but there are a few things to know that this guide will cover.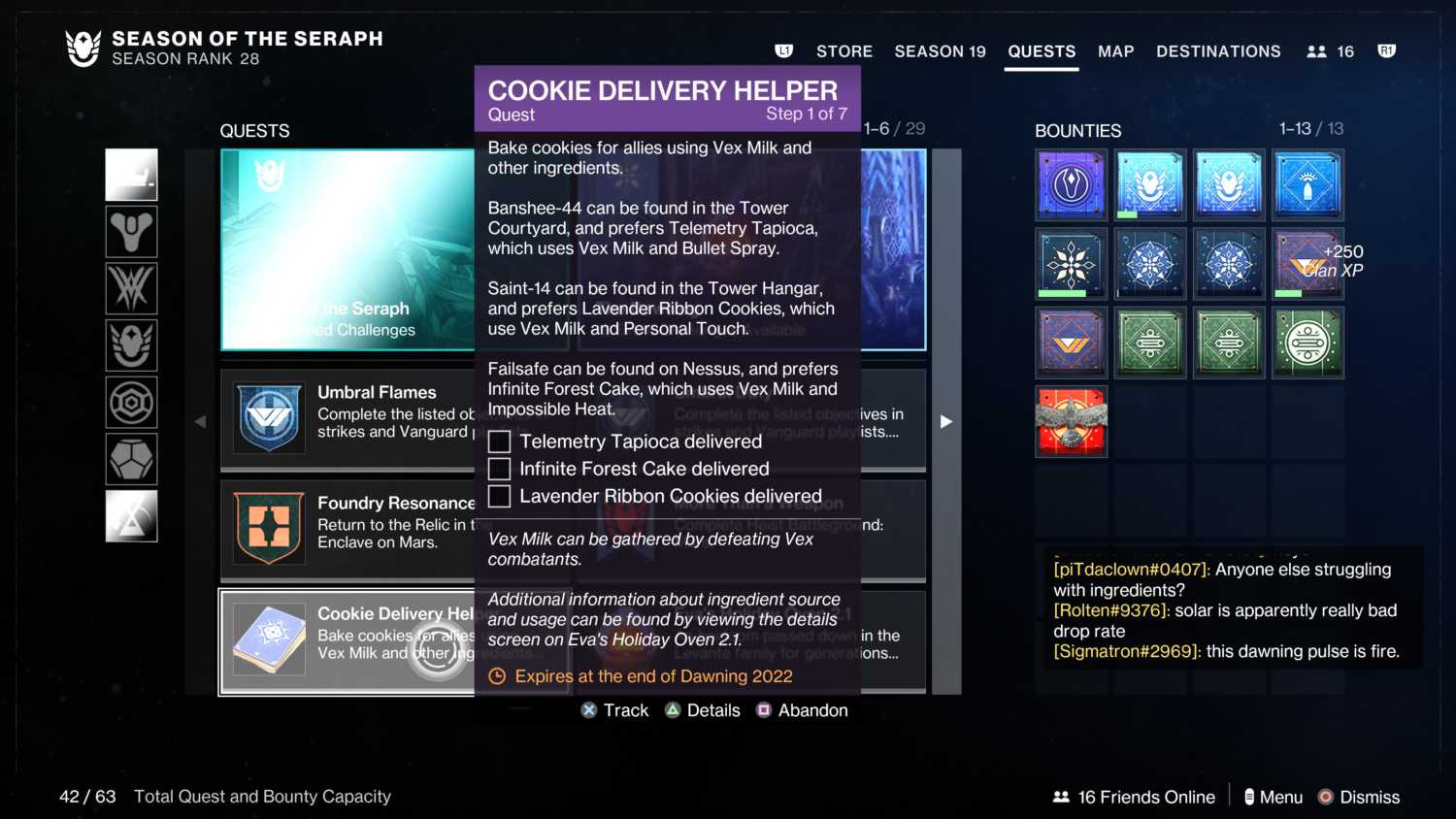 How To Actually Deliver The Cookies?
This may not be an issue for everyone, depending on your inventory situation but to deliver the cookies you simply have to craft the cookie using Eva's Holiday Oven. You will have already used this to create an item during the initial tutorial so you should know what to do here. If you do not have the ingredients, you can hover over them in the oven and it will tell you what you need to kill or how you need to kill them to get the different cookie ingredients.
Cookie Is Not Delivering After Baking It
This happened to me when I baked a cookie for Failsafe and when I went to deliver it, nothing happened. I spoke with the AI and there was nothing happening. This confused me for a while until I found the problem. My inventory was full!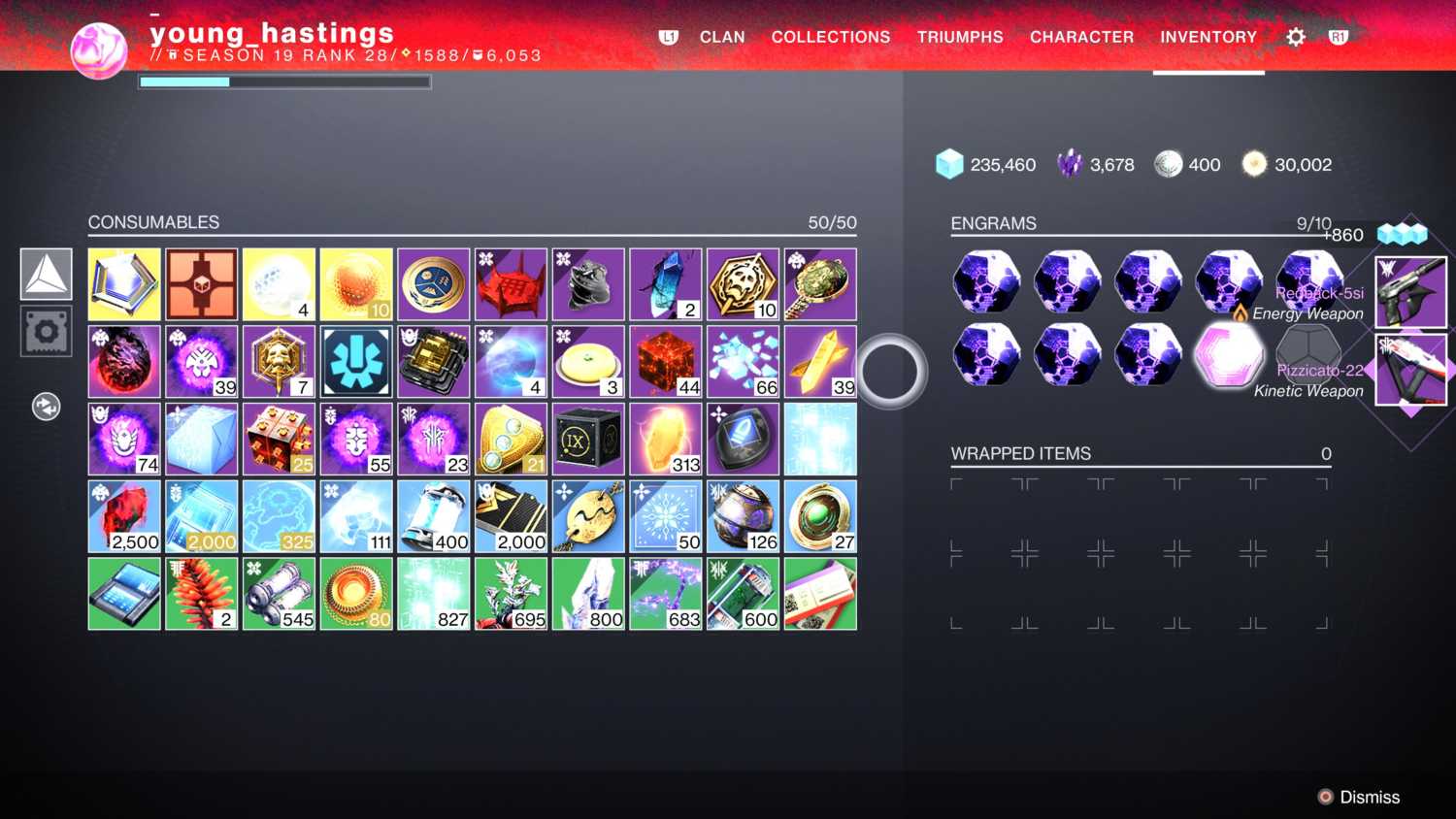 This is something that has caught me out for events in the past. An item is given to you for the event but becuase I had 50/50 items in my inventory, I couldn't accept it. When this happens you will need to clear some space and then go and visit the post master.
This same thing can happen with the other vendors so if you try to deliver a cookie to Banshee-44 or try to deliver a cookie to Saint-14 but they do not accept the cookie or nothing happens, check your inventory first.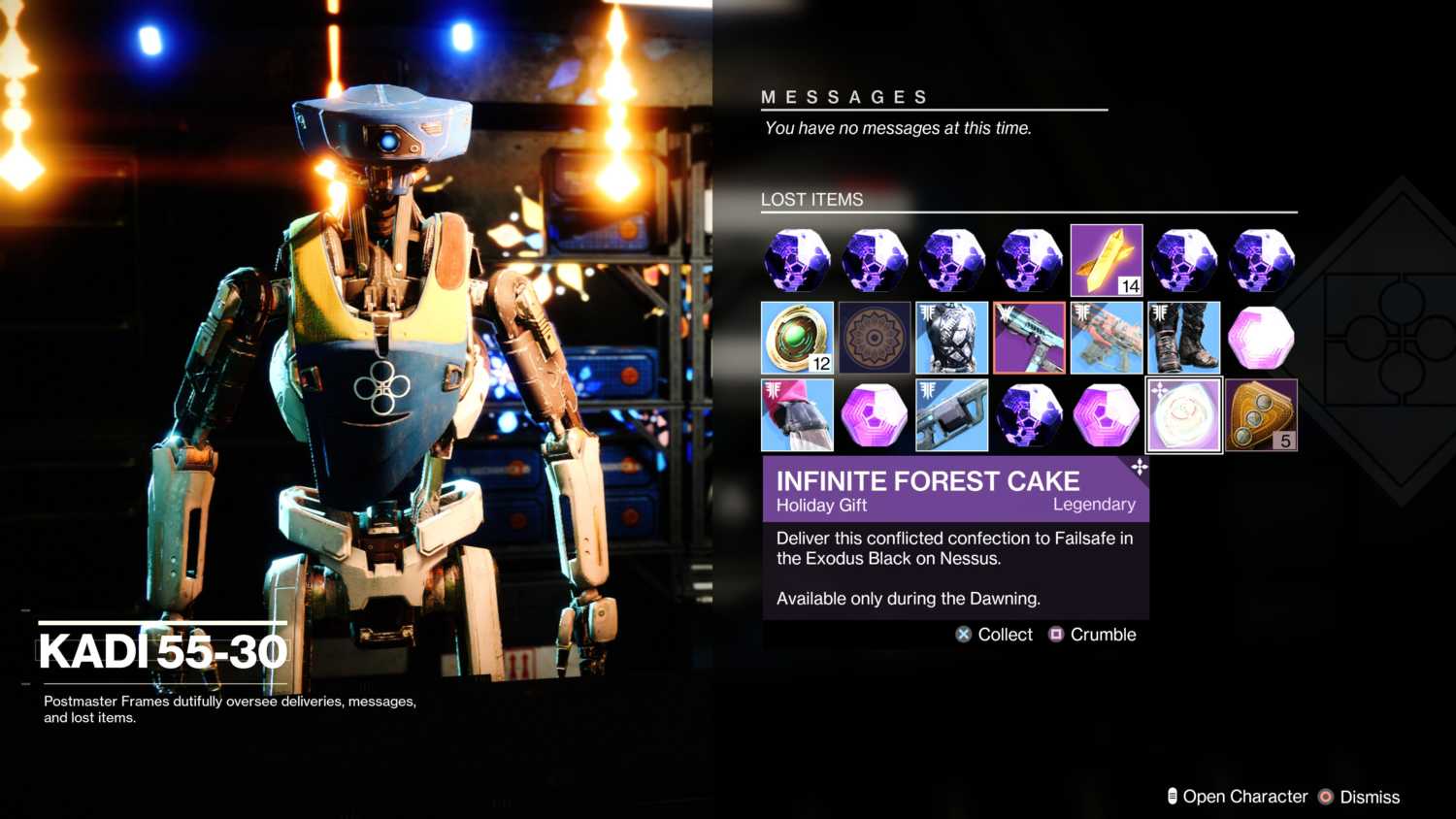 The rest of the quest from this point is fairly easy to follow. Just find the ingredients needed and craft the cookies. The quest will tell you which person you will need to deliver them to.