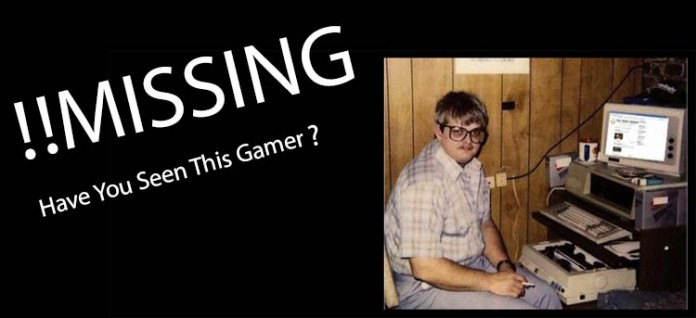 The gaming world has been a flipped upside down as the hunt for missing gamer Graham Brown has gone into a 4th day without being able to successfully make contact with the lost gamer.
Graham decided to quit playing Call of Duty after the developers removed all of the hard-core gamer content from the newer releases of the game. In order to keep his gaming skills fresh Graham decided to move Battlefield. "I was a huge COD fan, but now it's full of pussies. Without commando, martyrdom and the constant nerfing of the kill streaks, there is nothing left to dominate with. That's why I'm moving to the Battlefield camp. Bring on the tanks and jets!". Sadly this is the last we have ever heard of Graham.
Graham entered the battlefield map 4 days ago. He was last seen guarding the corner of a bedroom, in a house 3 miles away from the centre of the battle. Members of his Call of Duty clan are currently searching every possible camping corner in the hope that they find him, but as of yet there has been no sign of him.
Let us say a prayer and hope that Graham can make his way out of the map soon.