Something thats not so well known about android is all versions from version 2.3 contain an image easter egg. Gingerbread, Honeycomb, Ice Cream Sandwich and Jellybean all contain an easter egg related to the name.
If you own an android device with 1 of these versions and wish to check for yourself open settings then click "About Phone(or tablet)". This will list all the details about the phone, look through the list until you find the android version. providing its 2.3 or higher all you have to do is to tap box 5 or 6 times and the image will pop up. Sometimes it wont work just go back and go back into about phone again and mash the android version again and it will pop. The images for all the different versions are below
Gingerbread
The gingerbread easter egg is nothing over the top, but its a cool image all the same.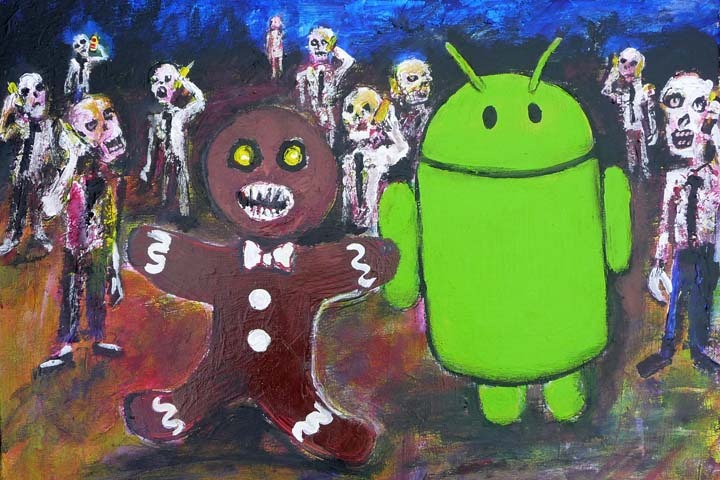 Honeycomb
This is one that not too many will get to see since honeycomb was short lived.
Icecream Sandwich
This one comes with a nice animation.
Jellybean
This easter egg allows you to touch the jellybean and it will jiggle a bit.