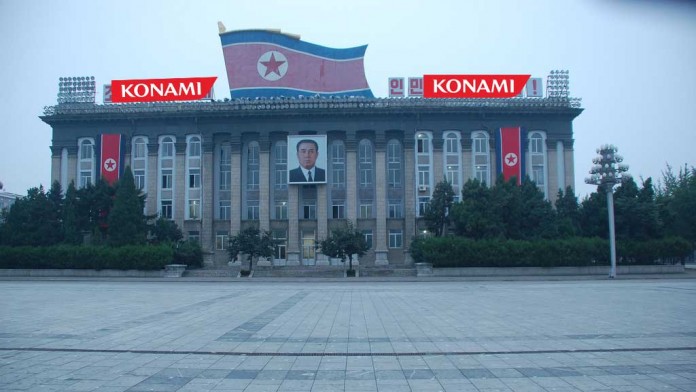 Over the past year the ins and outs of how Konami run their business has been subject of a lot of public scrutiny. After the dramatic departure of Hideo Kojima from the team and the later fact that Kojima un-invited Konami from his birthday, the company has been getting a lot of hate, which is well deserved, but we have uncovered some shocking news about the future of the business.
We have been able to uncover the shocking news that Konami will be moving their business HQ to Pyongyang in North Korea. We were able to get in touch with an insider from Konami to get more information on this incredibly unusual business move.
"Here at Konami, we take the human rights of our employees very seriously. It's very important to us that our employees have absolutely none. We have been able to implement this restriction to a degree, but we have found that the laws in Japan are restricting us in reaching our main goal of completely restricting the freedom of our employees. Thankfully we have been able to find a work around with the help of our good friends in North Korea.
With the relaxed human rights laws in North Korea we can revise our business plan. This means more amazing games for our fans with a much shorter development time. We expect that there will be some fantastic AAA releases coming from our Kim Jong Ami studio over the next few years."
Quite the shocking statement, but not entirely unexpected. Only a few months back we got news that North Korea would be releasing a video game console. It looks like we may be seeing a new Metal Gear, very, very soon. I wonder who will be the new leader of the Patriots…