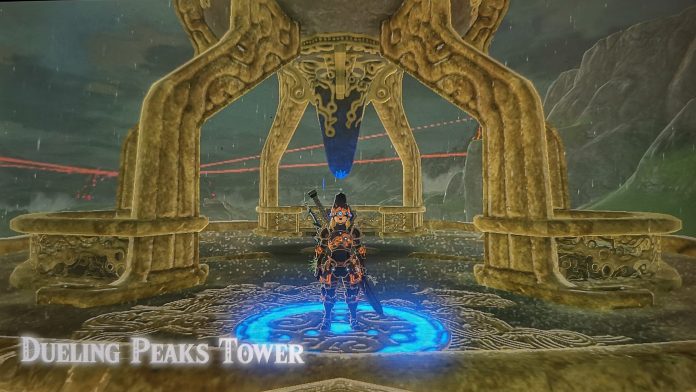 The Dueling Peaks Sheikah Tower will probably be the first tower you naturally encounter on your journey throughout Hyrule. As you head toward the first village, you will need to pass through the Dueling Peaks valley. Before you enter, you will spot this tower to the left, across the river.
This tower is quite simple. The biggest challenge is making it across the river without running out of stamina. At this early stage of the game, your stamina bar is likely very low. Use the rocks to take a break and find the shortest path.
The map below will show you the exact location of the tower on the Breath of the Wild game map. As I mentioned already though, the main story will sort of guide you in this direction. You should come across the location of Dueling Peaks naturally and in the process, come across this tower on the other side of the river.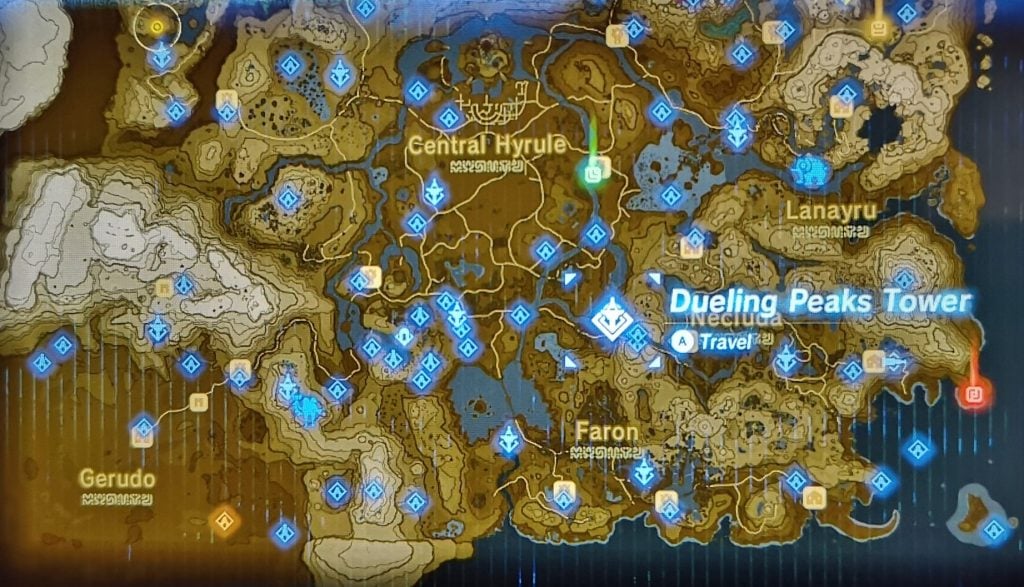 If you are stuck trying to get across the river or trying to climb to the top of this tower. Check out this video guide below and it will explain what you need to do.