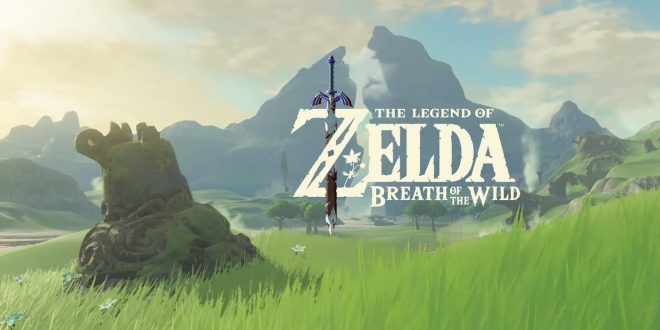 If you're like me, you've been enjoying the wild and wonderful world of The Legend of Zelda: Breath of the Wild. One of the game's most engaging features is the ability to cook up tasty meals, powerful elixirs, and hearty recipes that can give Link a much-needed boost in his journey to save Princess Zelda. So, let's dive right in and see what's cooking in the realm of Hyrule, shall we?
First off, cooking in Breath of the Wild is all about experimentation and creativity. The game's vast open world is teeming with ingredients, from mushrooms and apples to exotic monster parts and critters. To get started, all you need is a cooking pot, which can be found at various stables and towns across the land, or simply by lighting a fire under an unlit pot. Once you've got your pot fired up, it's time to mix and match ingredients to discover the perfect recipe. Keep in mind that certain combinations of ingredients can create dishes with added bonuses like extra hearts, improved stamina, or special effects like cold resistance or stealth.
But wait, there's more! In addition to cooking up meals, you can also brew elixirs. Elixirs are concoctions made by mixing critters (like insects and frogs) with monster parts, and they grant Link some incredible temporary bonuses. From defense boosts to stamina regeneration, these elixirs can make a huge difference in your battles against the fearsome beasts lurking in Hyrule. Remember, the key to mastering the art of cooking and elixir-making is exploration and experimentation. So get out there, gather ingredients, and start cooking up a storm! Happy adventuring!
Simple Cooking Recipes With Easy To Find Ingredients
| Recipe Name | Ingredients | Benefit |
| --- | --- | --- |
| Hearty Fried Wild Greens 🌿🍲 | Any hearty ingredient and any combination of vegetables, flowers or herbs | Recover all hearts and add temporary bonus hearts |
| Enduring Steamed Meat 🍖🌿 | Any enduring ingredient and any meat or poultry | Recover some hearts and add temporary bonus stamina |
| Energizing Meat and Seafood Fry 🍖🐟🔥 | Any energizing ingredient and any meat or seafood | Recover some hearts and restore some stamina |
| Chilly Meat and Mushroom Skewer 🍢🍄🍖 | Any chilly ingredient and any meat or mushroom | Recover some hearts and boost heat resistance |
| Spicy Pepper Steak 🍖🌶️🔥 | Any spicy ingredient and any meat or poultry | Recover some hearts and boost cold resistance |
| Electro Meat Skewer 🍢🍖⚡️ | Any electro ingredient and any meat or poultry | Recover some hearts and boost electricity resistance |
| Hasty Meat Curry 🍖🥘🏃‍♂️ | Any hasty ingredient and any meat or poultry,Goron spice and Hylian rice | Recover some hearts and boost movement speed |
| Sneaky Steamed Fish 🐟🌿👣 | Any sneaky ingredient and any fish or seafood | Recover some hearts and boost stealth |
| Mighty Salt-Grilled Fish 🐟🧂💪 | Any mighty ingredient and any fish or seafood,Rock salt | Recover some hearts and boost attack |
| Tough Fish and Mushroom Skewer 🍢🐟🍄💪 | Any tough ingredient and any fish or mushroom | Recover some hearts and boost defense |
| Chilly Elixir 💊❄️ | Any chilly critter (such as a cold darner) and any monster part (such as a red lizalfos tail) | Boost heat resistance for five minutes and 40 seconds |
| Mighty Elixir 💊 | Any mighty critter (such as a bladed rhino beetle) and any monster part (such as a moblin horn) | Boost attack for two minutes |
| Fairy Tonic 💊✨ | A fairy and any combination of monster parts (such as bokoblin horns and fangs) | Recover five hearts |
| Spicy Fruit and Mushroom Mix 🍎🌶️🍄 | Any spicy ingredient and any combination of fruits or mushrooms | Recover some hearts and boost cold resistance |
| Energizing Honeyed Fruits 🍯🍎 | Courser bee honey and any fruit | Recover some hearts and restore some stamina |
Best Healing Recipes For Max Heart Recovery
| Recipe Name | Ingredients | Benefit |
| --- | --- | --- |
| Hearty Simmered Fruit 🍌🍎 | Any hearty ingredient and any combination of fruits | Recover all hearts and add temporary bonus hearts |
| Hearty Steamed Meat 🍖🌿 | Any hearty ingredient and any meat or poultry | Recover all hearts and add temporary bonus hearts |
| Hearty Seafood Skewer 🍢🐟 | Any hearty ingredient and any fish or seafood | Recover all hearts and add temporary bonus hearts |
| Hearty Mushroom Skewer 🍢🍄 | Any hearty ingredient and any mushroom | Recover all hearts and add temporary bonus hearts |
| Hearty Fried Wild Greens 🌿🍲 | Any hearty ingredient and any combination of vegetables, flowers or herbs | Recover all hearts and add temporary bonus hearts |
| Hearty Meat and Mushroom Stew 🍖🍄🥘 | Any hearty ingredient and any meat or mushroom | Fresh milk,Tabantha wheat and goat butter – Recover all hearts and add temporary bonus hearts |
| Hearty Salmon Meunière 🐟🥞 | Any hearty ingredient and any fish or seafood | Goat butter and Tabantha wheat – Recover all hearts and add temporary bonus hearts |
| Hearty Elixir 💊✨ | A fairy and any combination of monster parts (such as bokoblin horns and fangs) | Recover five hearts |
| Fairy Tonic 💊✨ | A fairy and any combination of monster parts (such as bokoblin horns and fangs) | Recover five hearts |
| Meat Pie 🥧🍖 | Raw gourmet meat or raw whole bird | Goat butter, Tabantha wheat and rock salt – Recover eight hearts |
| Seafood Paella 🥘🐟 | Mighty porgy or armored porgy | Goat butter, Hylian rice, Rock salt and safflina – Recover seven hearts |
| Meat Curry 🍖🥘 | Raw prime meat or raw bird thigh, Goron spice, Hylian rice | Recover six hearts |
| Seafood Curry 🐟🥘 | Any fish or seafood | Goron spice, Hylian rice – Recover six hearts |
| Fruit Pie 🥧🍎 | Apple or wildberry | Goat butter, Tabantha wheat, Cane sugar – Recover five hearts |
| Creamy Seafood Soup 🐟🥣 | Any fish or seafood | Fresh milk, Rock salt – Recover four hearts |
Best Attack & Defense Boosting Recipes and Elixers
| Recipe Name | Ingredients | Benefit |
| --- | --- | --- |
| Mighty Simmered Fruit 🍌🍎 | Four mighty bananas and one apple | High-level attack boost for four minutes |
| Tough Steamed Fish 🐟🌿 | Four armored porgies and one herb | High-level defense boost for four minutes |
| Mighty Seafood Rice Balls 🍙🐟 | Two mighty porgies, one Hylian rice and one rock salt | Mid-level attack boost for three minutes and 50 seconds |
| Tough Meat-Stuffed Pumpkin 🎃🍖 | One fortified pumpkin, three raw meats and one goat butter | Mid-level defense boost for three minutes and 50 seconds |
| Mighty Meat Skewer 🍢🍖 | Four raw prime meats and one mighty thistle | Mid-level attack boost for three minutes and 30 seconds |
| Tough Meat and Mushroom Skewer 🍢🍄🍖 | Three armored carp and two ironshrooms | Mid-level defense boost for three minutes and 30 seconds |
| Mighty Fried Bananas 🍌🔥 | Five mighty bananas | Low-level attack boost for five minutes |
| Tough Fish Pie 🥧🐟 | Two armored carp, one goat butter, one Tabantha wheat and one rock salt | Low-level defense boost for five minutes |
| Mighty Carp 🐟🔥 | One mighty carp and one rock salt | Low-level attack boost for four minutes |
| Tough Milk 🥛🐟 | One armored carp and one fresh milk | Low-level defense boost for four minutes |
| Mighty Porgy Meunière 🐟🥞 | One mighty porgy, one goat butter, one Tabantha wheat and one rock salt | Low-level attack boost for three minutes and 40 seconds |
| Tough Prime Meat Stew 🍲🍖 | One fortified pumpkin, one raw bird thigh, one fresh milk, one Tabantha wheat and one goat butter | Low-level defense boost for three minutes and 40 seconds |
| Mighty Salt-Grilled Crab 🦀🧂 | One razorclaw crab and one rock salt | Low-level attack boost for three minutes and 10 seconds |
| Tough Salt-Grilled Mushrooms 🍄🧂 | One ironshroom and one rock salt | Low-level defense boost for three minutes and 10 seconds |
| Mighty Elixir 💊 | Any monster part and any critter with a mightyeffect | Low-level attack boost for two minutes and 10 seconds |
Best Elemental Resistance Recipes
Heat Resistance
| Recipe Name | Ingredients | Benefit |
| --- | --- | --- |
| Chilly Meat and Mushroom Skewer 🍢🍄🍖 | Any chilly ingredient and any meat or mushroom | Recover some hearts and boost heat resistance |
| Chilly Seafood Skewer 🍢🐟 | Any chilly ingredient and any fish or seafood | Recover some hearts and boost heat resistance |
| Chilly Fruit and Mushroom Mix 🍎🌶️🍄 | Any chilly ingredient and any combination of fruits or mushrooms | Recover some hearts and boost heat resistance |
| Chilly Elixir 💊❄️ | Any chilly critter (such as a cold darner) and any monster part (such as a red lizalfos tail) | Boost heat resistance for five minutes and 40 seconds |
| Chilly Simmered Fruit 🍌🍎❄️ | Any chilly ingredient and any combination of fruits | Recover some hearts and boost heat resistance |
| Chilly Steamed Meat 🍖🌿❄️ | Any chilly ingredient and any meat or poultry | Recover some hearts and boost heat resistance |
| Chilly Seafood Rice Balls 🍙🐟❄️ | Any chilly ingredient and any fish or seafood | Hylian rice and rock salt – Recover some hearts and boost heat resistance |
| Chilly Meat Curry 🍖🥘❄️ | Any chilly ingredient and any meat or poultry | Goron spice and Hylian rice – Recover some hearts and boost heat resistance |
| Chilly Seafood Curry 🐟🥘❄️ | Any chilly ingredient and any fish or seafood | Goron spice and Hylian rice – Recover some hearts and boost heat resistance |
| Chilly Fried Bananas 🍌🔥❄️ | Any chilly ingredient and any combination of bananas | Recover some hearts and boost heat resistance |
| Chilly Meat Pie 🥧🍖❄️ | Any chilly ingredient and any meat or poultry | Goat butter, Tabantha wheat and rock salt – Recover some hearts and boost heat resistance |
| Chilly Fish Pie 🥧🐟❄️ | Any chilly ingredient and any fish or seafood | Goat butter, Tabantha wheat and rock salt – Recover some hearts and boost heat resistance |
| Chilly Fruit Pie 🥧🍎❄️ | Any chilly ingredient and any fruit | Goat butter, Tabantha wheat and cane sugar – Recover some hearts and boost heat resistance |
| Chilly Creamy Seafood Soup 🐟🥣❄️ | Any chilly ingredient and any fish or seafood | Fresh milk, rock salt – Recover some hearts and boost heat resistance |
| Chilly Salt-Grilled Mushrooms 🍄🧂❄️ | Any chilly ingredient and any mushroom | Rock salt – Recover some hearts and boost heat resistance |
Cold Resistance
| Recipe Name | Ingredients | Benefit |
| --- | --- | --- |
| Spicy Meat and Seafood Fry 🍖🐟🔥 | Any spicy ingredient and any meat or seafood | Recover some hearts and boost cold resistance |
| Spicy Pepper Steak 🍖🌶️🔥 | Any spicy ingredient and any meat or poultry | Recover some hearts and boost cold resistance |
| Spicy Fruit and Mushroom Mix 🍎🌶️🍄 | Any spicy ingredient and any combination of fruits or mushrooms | Recover some hearts and boost cold resistance |
| Spicy Elixir 💊🌶️ | Any spicy critter (such as a sizzlewing butterfly) and any monster part (such as a bokoblin fang) | Boost cold resistance for five minutes and 40 seconds |
| Spicy Simmered Fruit 🍌🍎🌶️ | Any spicy ingredient and any combination of fruits | Recover some hearts and boost cold resistance |
| Spicy Steamed Meat 🍖🌿🌶️ | Any spicy ingredient and any meat or poultry | Recover some hearts and boost cold resistance |
| Spicy Seafood Skewer 🍢🐟🌶️ | Any spicy ingredient and any fish or seafood | Recover some hearts and boost cold resistance |
| Spicy Meat Curry 🍖🥘🌶️ | Any spicy ingredient and any meat or poultry | Goron spice and Hylian rice, Recover some hearts and boost cold resistance |
| Spicy Seafood Curry 🐟🥘🌶️ | Any spicy ingredient and any fish or seafood | Goron spice and Hylian rice, Recover some hearts and boost cold resistance |
| Spicy Fried Bananas 🍌🔥🌶️ | Any spicy ingredient and any combination of bananas | Recover some hearts and boost cold resistance |
| Spicy Meat Pie 🥧🍖🌶️ | Any spicy ingredient and any meat or poultry | Goat butter, Tabantha wheat and rock salt, Recover some hearts and boost cold resistance |
| Spicy Fish Pie 🥧🐟🌶️ | Any spicy ingredient and any fish or seafood | Goat butter, Tabantha wheat and rock salt, Recover some hearts and boost cold resistance |
| Spicy Fruit Pie 🥧🍎🌶️ | Any spicy ingredient and any fruit | Goat butter, Tabantha wheat and cane sugar, Recover some hearts and boost cold resistance |
| Spicy Creamy Seafood Soup 🐟🥣🌶️ | Any spicy ingredient and any fish or seafood | Recover some hearts and boost cold resistance |
Stamina Restoration
| Recipe Name | Ingredients | Benefit |
| --- | --- | --- |
| Enduring Steamed Meat 🍖🌿 | Any enduring ingredient and any meat or poultry | Recover some hearts and add temporary bonus stamina |
| Enduring Seafood Skewer 🍢🐟 | Any enduring ingredient and any fish or seafood | Recover some hearts and add temporary bonus stamina |
| Enduring Mushroom Skewer 🍢🍄 | Any enduring ingredient and any mushroom | Recover some hearts and add temporary bonus stamina |
| Enduring Elixir 💊⚡️ | Any enduring critter (such as an endura carrot) and any monster part (such as a bokoblin horn) | Add temporary bonus stamina |
| Enduring Simmered Fruit 🍌🍎 | Any enduring ingredient and any combination of fruits | Recover some hearts and add temporary bonus stamina |
| Enduring Steamed Fish 🐟🌿 | Any enduring ingredient and any fish or seafood | Recover some hearts and add temporary bonus stamina |
| Enduring Fried Wild Greens 🌿🍲 | Any enduring ingredient and any combination of vegetables, flowers or herbs | Recover some hearts and add temporary bonus stamina |
| Energizing Meat and Seafood Fry 🍖🐟 | Any energizing ingredient and any meat or seafood | Recover some hearts and restore some stamina |
| Energizing Fruit and Mushroom Mix 🍎🍄 | Any energizing ingredient and any combination of fruits or mushrooms | Recover some hearts and restore some stamina |
| Energizing Elixir 💊⚡️ | Any energizing critter (such as a restless cricket) and any monster part (such as a bokoblin horn) | Restore some stamina |
| Energizing Simmered Fruit 🍌🍎 | Any energizing ingredient and any combination of fruits | Recover some hearts and restore some stamina |
| Energizing Steamed Meat 🍖🌿 | Any energizing ingredient and any meat or poultry | Recover some hearts and restore some stamina |
| Enduring Steamed Meat 🍖🌿 | Any enduring ingredient and any meat or poultry | Recover some hearts and add temporary bonus stamina |
| Enduring Seafood Skewer 🍢🐟 | Any enduring ingredient and any fish or seafood | Recover some hearts and add temporary bonus stamina |
| Enduring Mushroom Skewer 🍢🍄 | Any enduring ingredient and any mushroom | Recover some hearts and add temporary bonus stamina |
| Enduring Elixir 💊⚡️ | Any enduring critter (such as an endura carrot) and any monster part (such as a bokoblin horn) | Add temporary bonus stamina |
| Enduring Simmered Fruit 🍌🍎 | Any enduring ingredient and any combination of fruits | Recover some hearts and add temporary bonus stamina |
| Enduring Steamed Fish 🐟🌿 | Any enduring ingredient and any fish or seafood | Recover some hearts and add temporary bonus stamina |
| Enduring Fried Wild Greens 🌿🍲 | Any enduring ingredient and any combination of vegetables, flowers or herbs | Recover some hearts and add temporary bonus stamina |
| Energizing Meat and Seafood Fry 🍖🐟 | Any energizing ingredient and any meat or seafood | Recover some hearts and restore some stamina |
| Energizing Fruit and Mushroom Mix 🍎🍄 | Any energizing ingredient and any combination of fruits or mushrooms | Recover some hearts and restore some stamina |
| Energizing Elixir 💊⚡️ | Any energizing critter (such as a restless cricket) and any monster part (such as a bokoblin horn) | Restore some stamina |
| Energizing Simmered Fruit 🍌🍎 | Any energizing ingredient and any combination of fruits | Recover some hearts and restore some stamina |
| Energizing Steamed Meat 🍖🌿 | Any energizing ingredient and any meat or poultry | Recover some hearts and restore some stamina |
| Energizing Seafood Skewer 🍢🐟 | Any energizing ingredient and any fish or seafood | Recover some hearts and restore some stamina |
| Energizing Honeyed Fruits 🍯🍎 | Courser bee honey and any fruit | Recover some hearts and restore some stamina |
| Energizing Glazed Meat 🍖🍯 | Courser bee honey and any meat or poultry | Recover some hearts and restore some stamina |