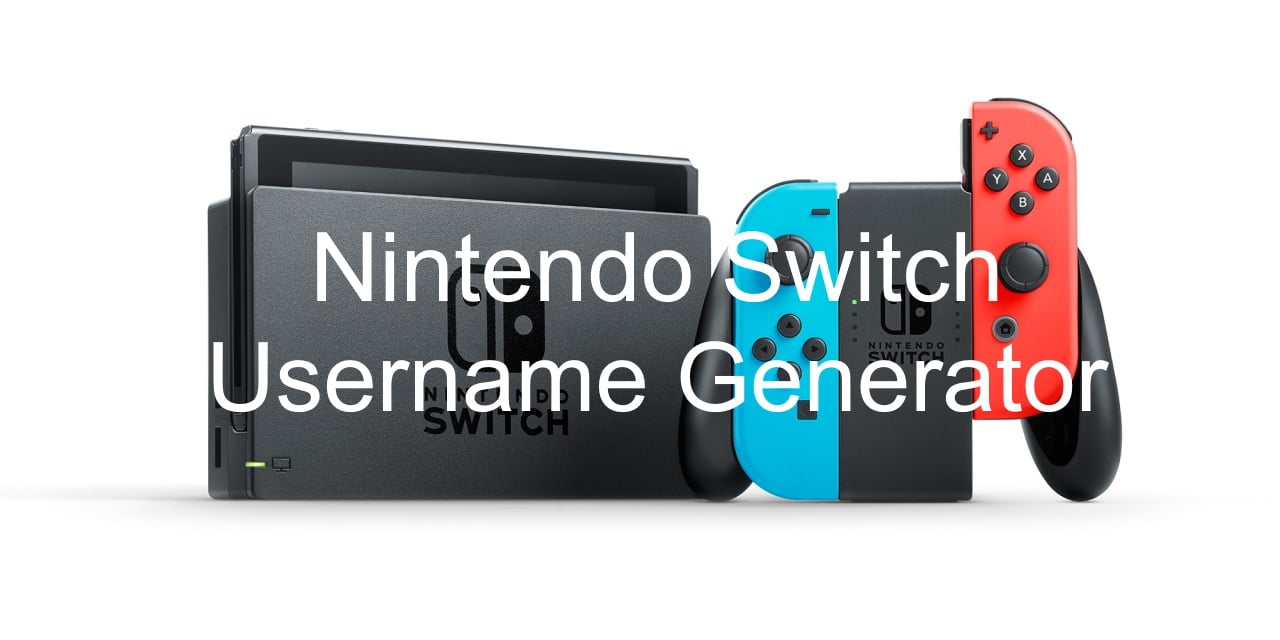 The Nintendo Switch allows players to join multiplayer games together for cooperative or competitive gameplay. A key part of any online network is giving players a means to identify themselves in an online lobby. A username or gamertag for online gaming is how this is done. The tool below is a Nintendo switch username generator to help you come up with a great idea.
Nintendo is rather strict when it comes to keeping their network child friendly. Any rude names, profanity or even puns will likely result in you getting banned. No matter how great it is to have a funny gamertag, it is not worth the risk when it comes to gaming online with the Switch.
Use the category dropdown below to get random name ideas for a Switch username that is based on this category. By default, it will give you a mix of everything. If anyone has some better suggestions to use for the category, please leave a comment below. Also, feel free to share the username that the tool comes up with for you.