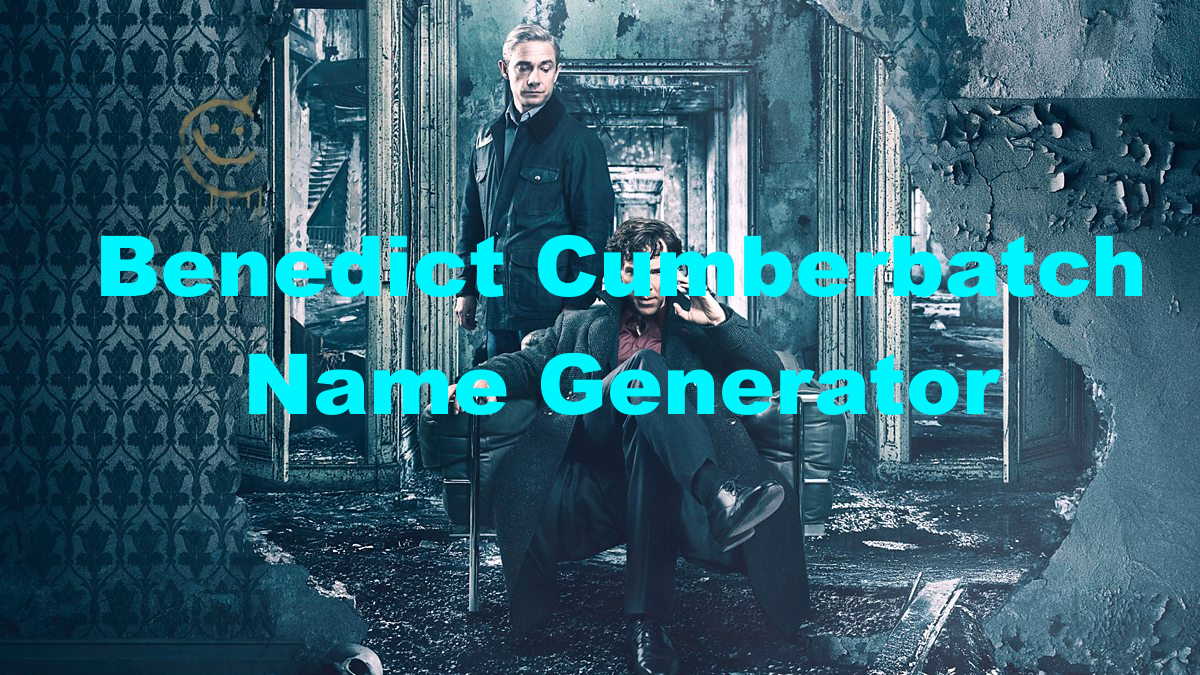 Benedict Cumberbatch is a Hollywood actor who is known for playing Doctor Strange in the Marvel universe and for playing Sherlock Holmes in the BBC TV series which has gained a huge following. Since gaining fame, people have found some entertainment in his name. The sheer number of syllables combined with a rather unusual surname created a lot of popularity with people making funny versions. This page contains a Benedict Cumberbatch name generator that will give you 1000s of funny variants of his name.
The funny Benedict Cumberbatch name variations this tool generates are gender-neutral. Well…they are nonsense really, so they don't have a gender by that fact alone. So if you are looking for Benedict Cumberbatch names that work for a female, you will more than likely find the perfect name here. Take Pennydink Crinklematch as an example. This name was generated by the Benedict Cumberbatch name generator below so you will have no problem finding what you are looking for here.
Benedict Cumberbatch Names
If you are looking for a list of funny Benedict Cumberbatch names, you have come to the right place. The Benedict Cumberbatch name generator above can generate an almost infinite number of random, funny name variations that you can use.
To give you a selection, here are some of the best random Benedict Cumberbatch names that this tool has come up with.
Bobbydrill Beckerbeach
Partybert Comabats
Partybert Mufflercross
Wagglesuck Rubberbadge
Diggerchunk Huggerbranch
Bingobig Spelunkerhats
Benedict Cumberbatch Real Name
This has to be one of the funniest elements tied to this Benedict Cumberbatch name generator origin. There are people who think this is not his real name. It is in fact real! According to some deep research performed on Wikipedia, his full name is Benedict Timothy Carlton Cumberbatch.
So for those wondering what his real name is, you already know it. The syllable pattern of his surname and the rather unusual combination of sounds that those syllables make when spoken is what triggered the creation of a tool like this to generate some funny Benedict Cumberbatch names.
Benedict Cumberbatch Fan Name
With the massive rise in fame, initially, from the huge success of the BBC series Sherlock, followed by Doctor Strange. There has been a pretty big fan following that has built up. Although there is a mix of genders who enjoy his work, there are a particular group of female fans who refer to themselves as the Cumberbitches.