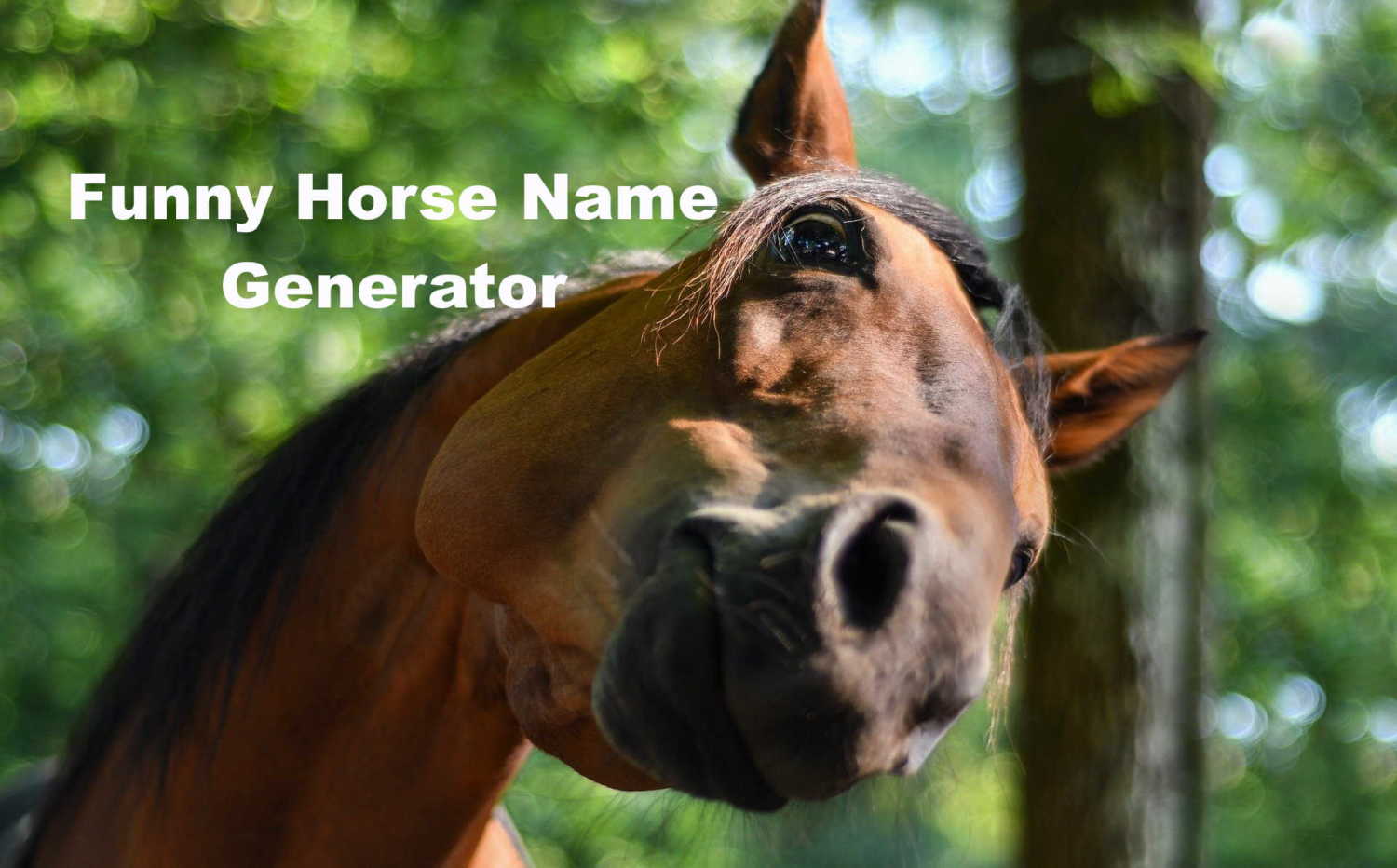 Tired of being a victim of the boring-old-horse name dilemma? Well, spare yourself the agony and make your horse laugh with this hilarious horse name generator! The tools below will give you everything you need. He or she will be eternally grateful for the laughs. What are you waiting for? Your horse has never had it so easy before!
Horses are very often given funny names when they are used for racing. Sometimes people just need to see a funny name on the race card and that is enough for them to put some money down on it. Obviously, a funny horse name does not mean the horse will win or be in any way impressive on the race track but it sure helps people to remember and might even generate a few laughs when there is a live commentator.
If you are looking for regular names, you can check out the horse name generator as the tool below is exclusively for funny name ideas. To get started, all you have to do is start clicking the button and it will give you a range of different name ideas.
If you have any suggestions or want to share the awesome idea you found that you decided to use for your equine friend, feel free to comment below as we would love to hear more.
Gender: