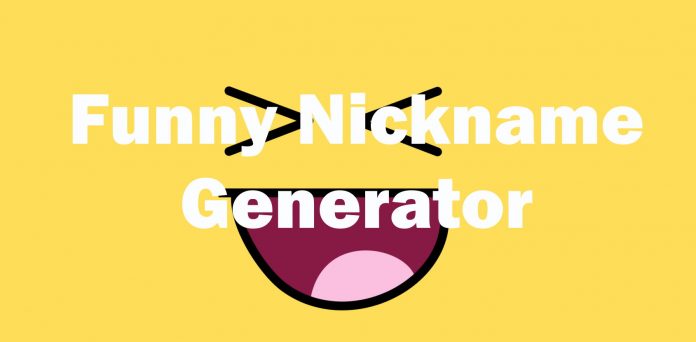 This page contains a funny nickname generator. It will give you lots of rude and potentially insulting nicknames that you can use for people.
Like any nickname, the person who this gets applied to may end up hating it. Once a name sticks, there is no going back. To start generating some funny nickname ideas, click the button below. It will give you lots of great ideas.
Note: Some of these nicknames will be rude, do not use this tool if bad words offend you.
Gender:

Generating Name...
Ideas for Funny Nicknames
Sometimes people love their nicknames and other times it has been given to them and they can't get rid of it. If you use this tool to get some funny nickname ideas, the person is likely going to be unhappy with the name, but that's all part of the fun right! Use this tool to give you lots of funny nicknames that you can use for your friends…or your enemies.
Funny Nicknames That Are Inappropriate
If you want a rude and inappropriate nickname to give to someone, you have come to the right place. I needed to put a warning at the top of this funny nickname generator because I have seen some of the filth that has been suggested by this tool. If you are easily offended, I would highly suggest you do not use this tool. If you do and are offended, it's your own fault, you were warned!
Rude nicknames to Call your Friends
Some people would say you should never call your friends insulting names. Other people would say that if you don't have rude nicknames to call your friends, are they even your friends at all. This tool will help you get over the creativity barrier by giving you lots of very offensive, rude and most of all funny nicknames you can give to your buddies. Feel free to share your friend's' response to their new nickname in the comments section below.
Rude Stag Do Nicknames
A stag do is all about celebrating that your male friend is about to get married. Naturally, all of his friends are gonna tear him to pieces for a weekend and do as much as possible to embarrass and make fun of them. If you need some rude stag do nicknames to use for all of the people coming to the event, this funny nickname generator will help get you started.
When it comes to a stag party, you will generally want to use names that apply to the person. You should be able to get enough suggestions that you can find a name for all of your friends, no matter their personalities.
Dirty Nickname Maker for Funny Ideas
Need a dirty nickname that will give you lots of funny ideas to use for people, dogs or anyone you feel like giving a name to? This tool will give you exactly what you need. Feel free to share all of the ideas you have found and what you plan on using these funny nicknames for.