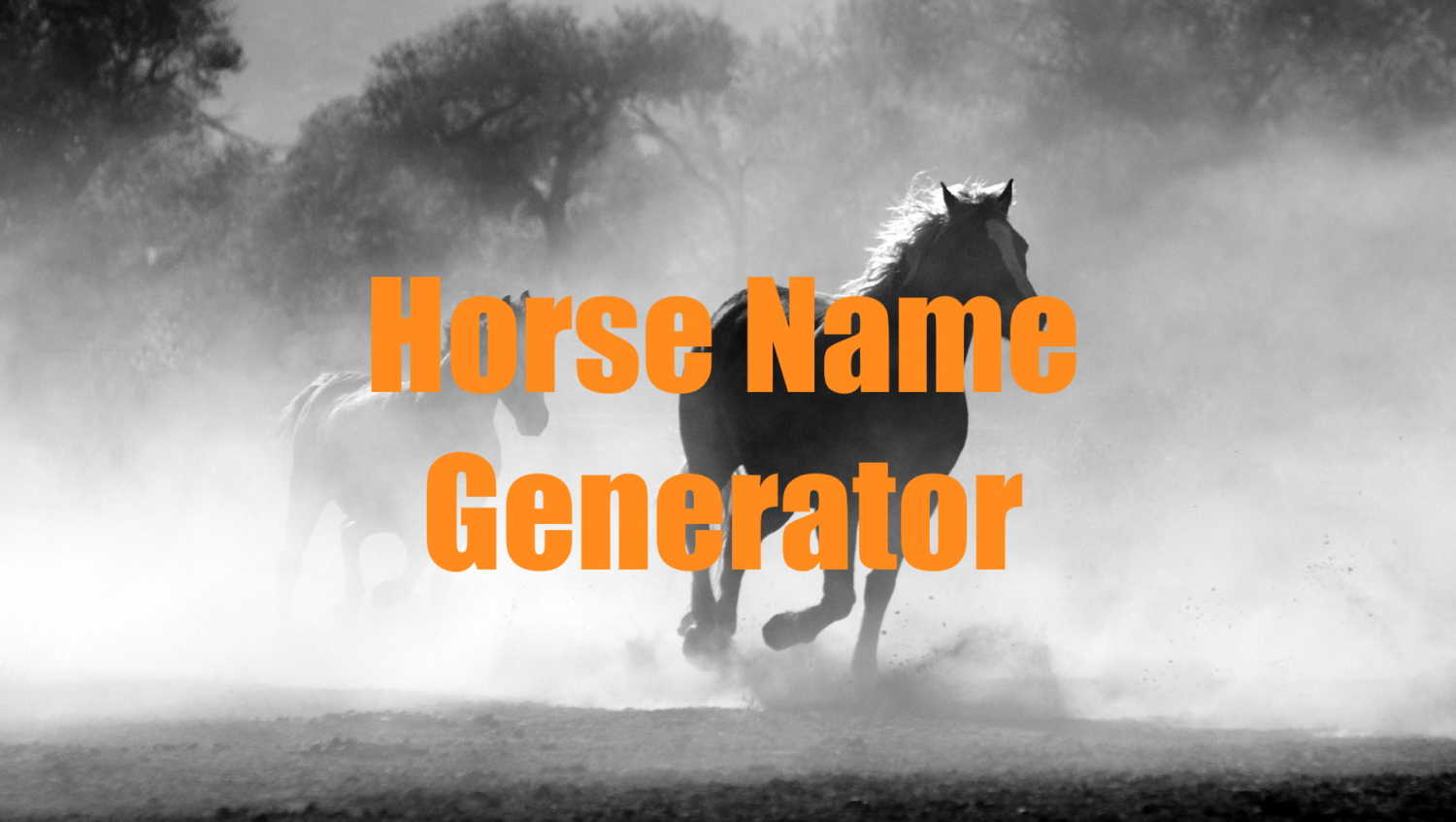 Not many people get the luxury of being able to name a horse. For some, the name might be simple and obvious and for others, it might take some thought. If you are struggling, this horse name generator will give you the help you need to come up with a nice or interesting name for your horse.
Anyone who visits the races loves to see a humorous or funny horse name that is showing up for the next race. It might even be enough for someone to put a bet down. Coming up with the name is the challenge of course. That is where this tool will also help you get across the finish line.
Using the controls below, you will be able to get a large amount of horse name ideas that fit your beloved horse that will live in your private stable or for the racehorse that will one day have its name featured in a prominent race. Use the filter to switch between funny and regular horse name suggestions.
Gender: