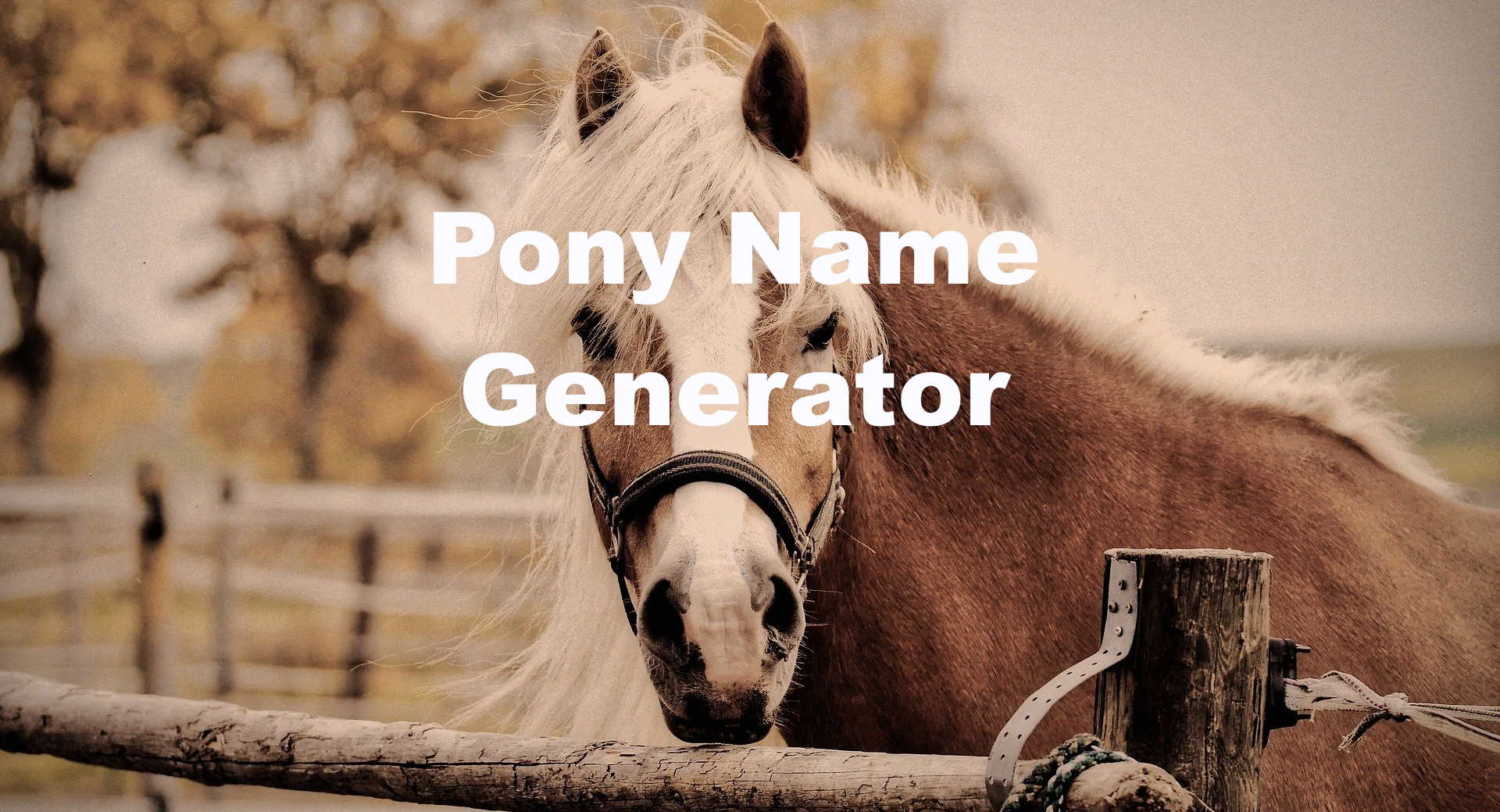 Want to have a nice name for your pony but not sure what it should be? We've got you covered. Choose from one of several different types of pony names, and we'll generate one for you. What are you waiting for? A huge collection of pony name ideas can be found below. Get started now!
Being able to own a pony is a luxury that is not everyone gets to have. The smaller, more manageable versions of a horse are popular but also come with the same expenses. For those who are fortunate enough to have one, picking a name is going to be the next hurdle you need to jump over. That's where we come in. Naming a pony can often draw from the same area as finding name ideas for a horse. We've got you covered with a pony name generator.
The best part is that you don't have to worry about the names being taken already, because most of the time, they are random and rather unusual. We want to make sure the girly classic of "princess" does not come up. You will not regret using this generator and owning a pony of your very own. Just don't forget to treat it right!
If you have a real pony, you should name your furry friend. You're going to need a good strong name that no other pony is using. Use the filter below to switch between gender and to switch between the option to have a more fun name or something serious.
Gender: