RELATED QUESIONS
Below you will find some related questions that people have asked related to this keyword.
View All Gaming Questions & Answers
MOUNT POSTS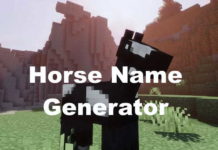 Horses are a special kind of animal that can be ridden by the player, given they have a saddle on their back and the player is riding them from behind, which provides increased speed. They are an essential tool in...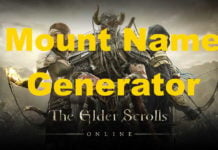 Ever been stuck for a good nickname for your elder scrolls mount or horse? This app will let you quickly and easily generate names that you will find funny and interesting for any of the games in the series. It...
Many players find naming their horses or other mounts in Skyrim to be a difficult task. Formally naming them may not be something the game encouraged but it is something that a lot of players enjoy doing when they finally...
Tired of being a victim of the boring-old-horse name dilemma? Well, spare yourself the agony and make your horse laugh with this hilarious horse name generator! The tools below will give you everything you need. He or she will be...
What do you do to call your horse in Elder Scrolls Online? I just purchased a mount and I do not know how to call it to me