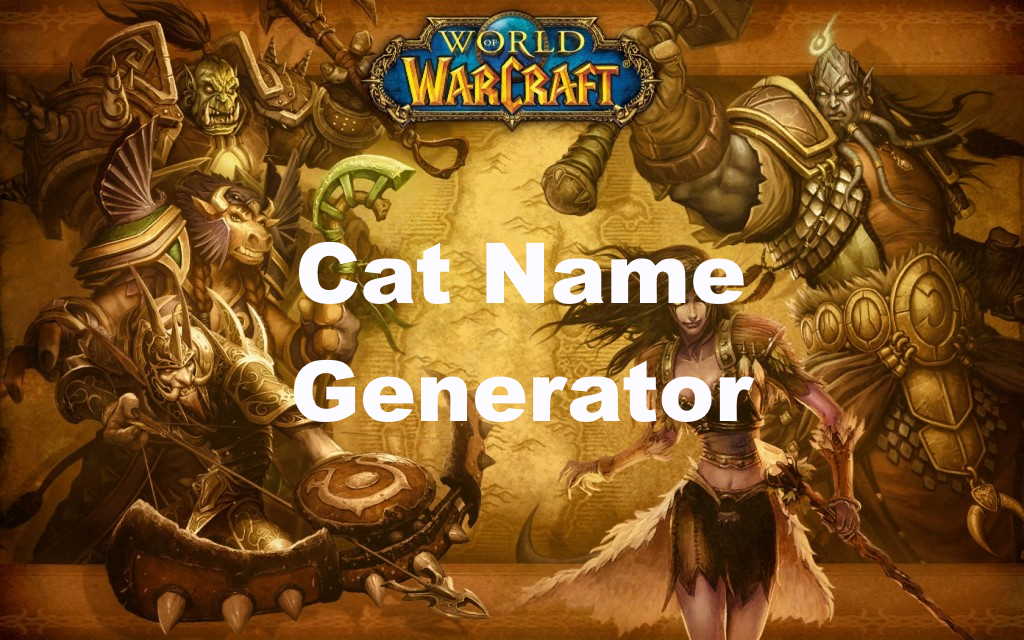 Pets are one of the most popular possessions people look for in Warcraft. Warcraft features many different styles of cats. Do you want a tiger-striped tiger cub? Or maybe a Sphynx cat descendant? Maybe an adorable, roly-poly, short-haired domestic feline is more your style. There is a huge array of different sizes and colours you can adopt to run alongside you. If you are stuck for some name ideas, you can use this tool to give you endless cat name ideas for your Warcraft pet.
Warcraft has restrictions when it comes to names. This tool will allow you to get some funny pet name ideas and regular name ideas that will all be acceptable. Some names will be too long or too short, but they may still be able to work for you. You can filter them by humour and gender to fit whatever you wish to assign to your newly adopted pet.
This is a handy tool that will allow you to get some Warcraft cat name ideas for your newly-adopted feline. Warcraft pet names can be confusing with all the different categories and types of pets. There are many different tools on this site that will help you get some great warcraft character name ideas. The tool below will give you an exclusive list of cat name ideas. Simply set the filters and start clicking the button to get an endless list of great names.
Feel free to drop some suggestions in the comment area below if you have some suggestions for other useful generators that work well with Warcraft or just have some feedback on this tool. If you need more character name ideas, this generator will give you endless options. The generator will automatically generate random names based on your chosen filters. Simply type in a letter or two and then click the button to generate a list of warcraft pet names that will suit your needs.
Gender: