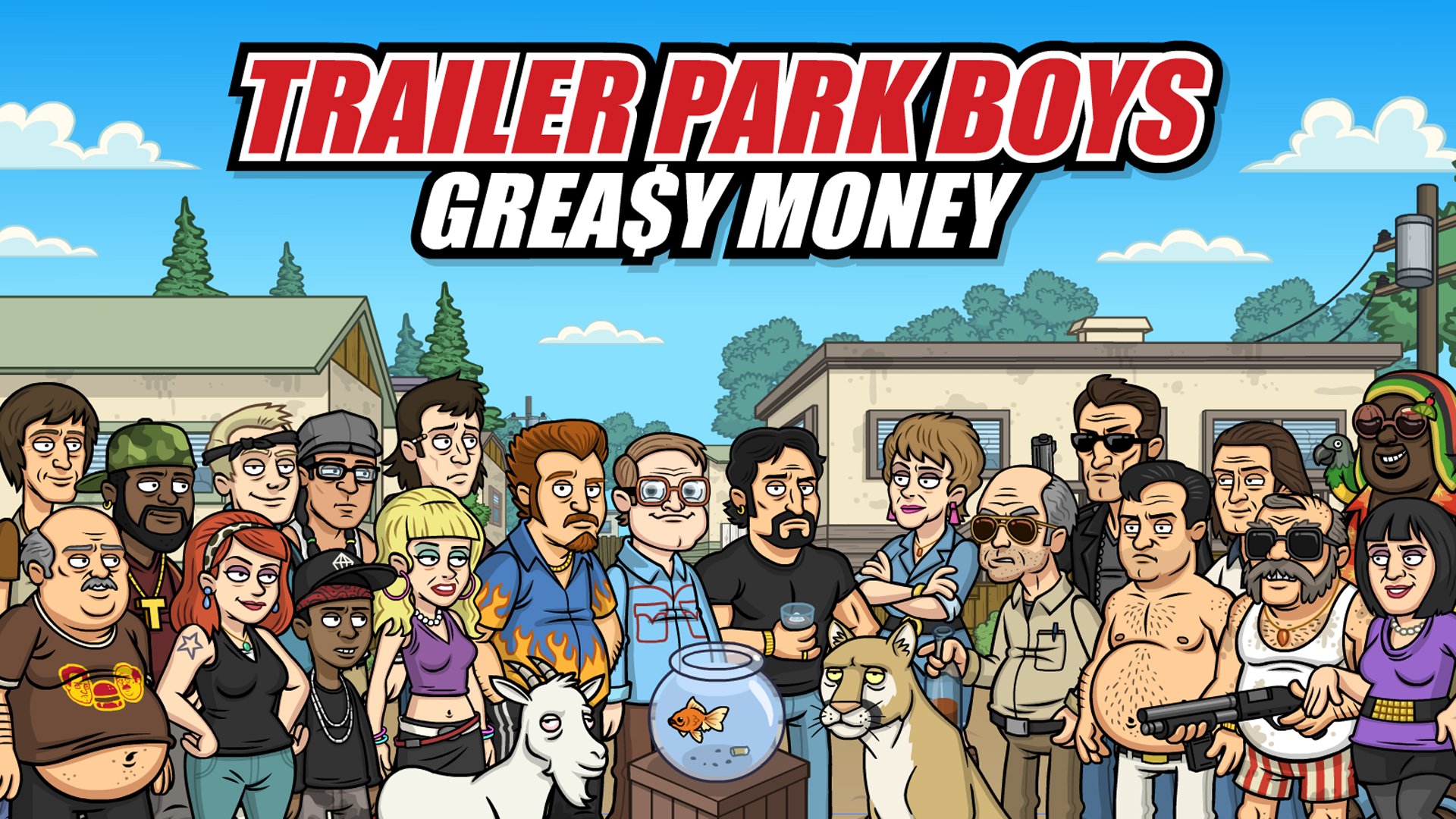 When it comes to Trailer Park Boys: Greasy Money, liquor is going to be the most valuable currency that you can't get enough of…that is assuming you are not willing to spend your real-life money on overpriced trunks and "special offers". The problem most people have is never having enough. This game guide will show you the best methods to get liquor in this game without having to waste money or too much time.
This guide is going to explain all of the best methods to get liquor in Trailer Park Boys: Greasy money without having to spend a single penny! You will have to watch a shit load of ads, but this is to be expected with this game! Be sure to check out the general game guide for Greasy Money for more general tips about the game.
The Trailer Park Boys Film Crew
This one is obvious, but it is also one of the best methods to get it. These guys will appear every 10-15 minutes for an instant 15 liquor just for watching an ad. When you are close to the upgrade that will give you a massive multiplier for the game, this is well worth keeping an eye on to get some free liquor for no work at all.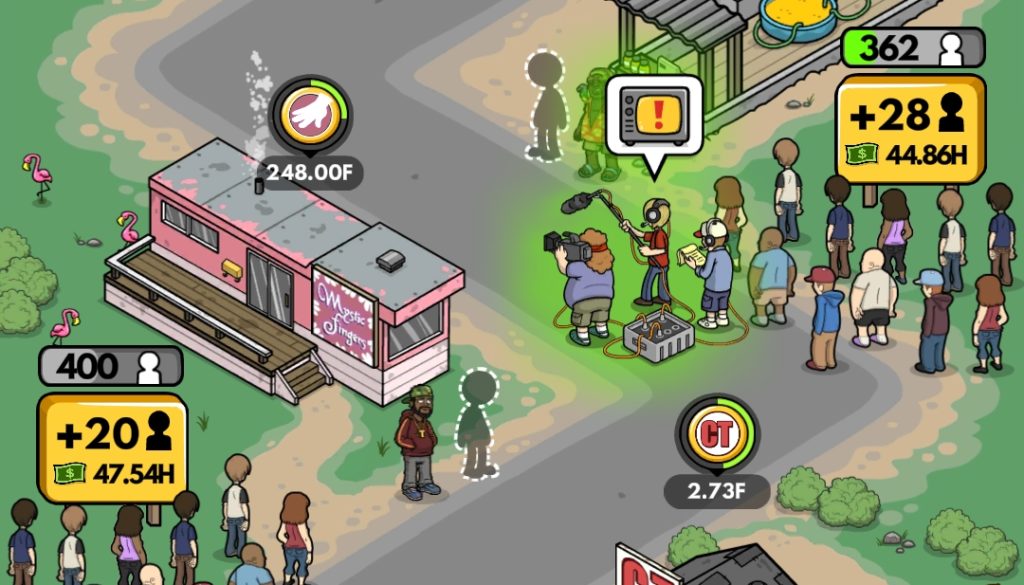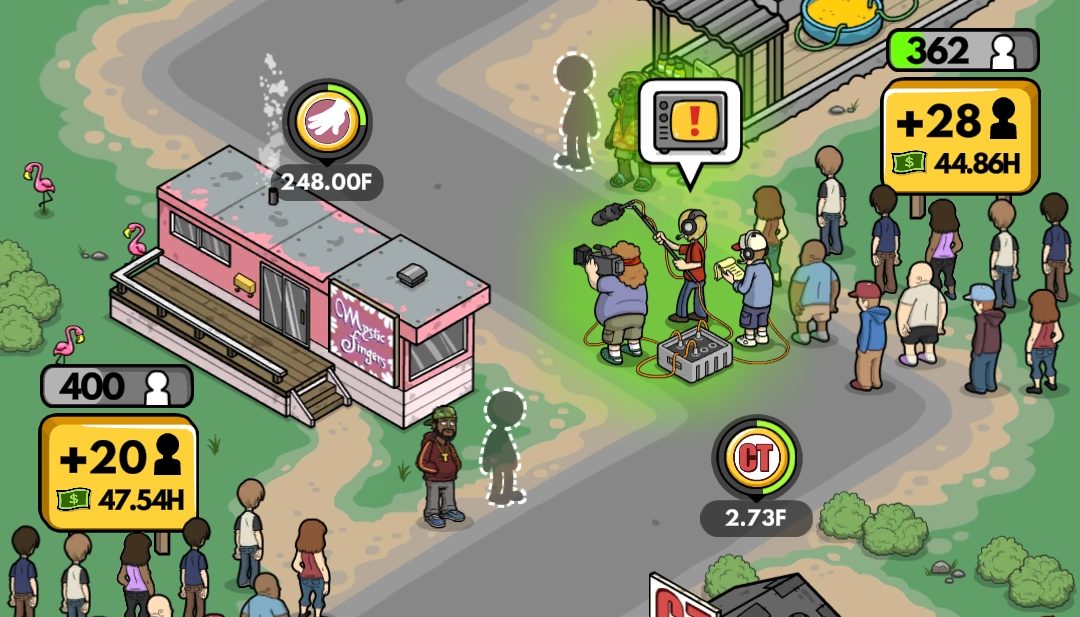 For the events, the film crew will also appear. For the events, it is possible to get 30 of whatever the event currency is for the exact same thing.
Greasy Money Event Bonuses
Events are a frequent occurrence in this game. I have written a detailed guide for some of the best strategies you can use for getting all of the event bonuses and ranking well in the leaderboard. One crossover with this guide is when it comes to liquor.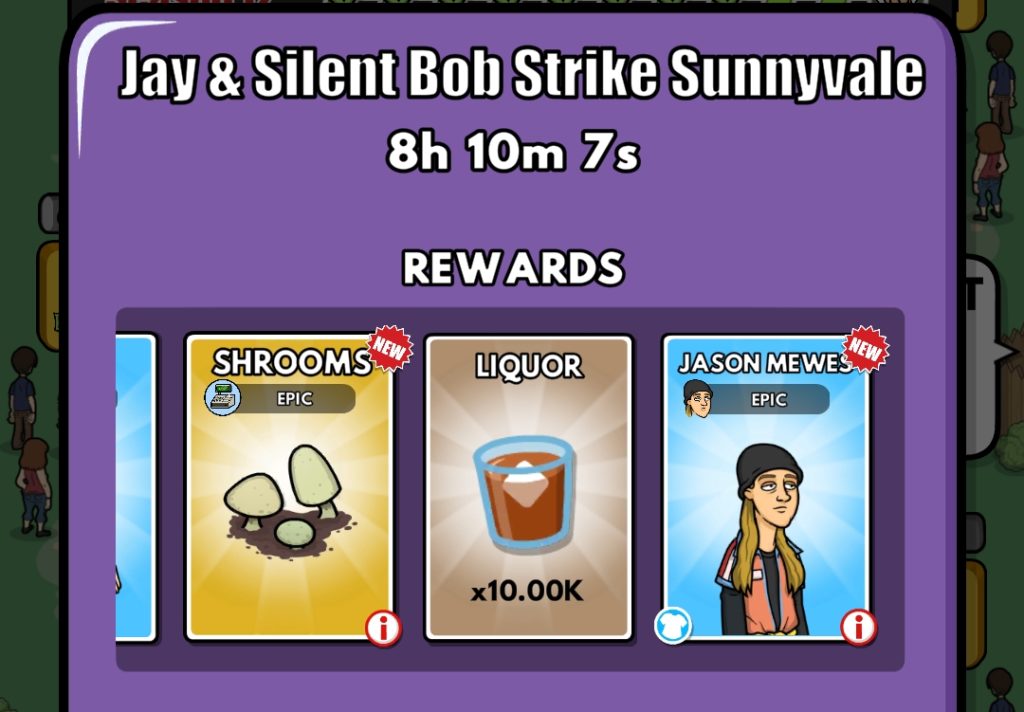 Each even has some rewards that you can get for completing certain money goals. Collect enough of it and you unlock various rewards. A lot of these are often in the form of liquor. Some of these can go as high as 10k. The first one of these you complete will keep you going for quite some time. Make the effort with these events. Even you do not rank at the top of the leaderboard, the rewards for just hitting the money earning goals will give you a shit load of liquor that will keep you going for some time.
Exchange Cards For Liquor
Every so often, when you have an excess of a certain card, you will get the ability to trade it in exchange for liquor. The amount of liquor will change depending on the value of the card and the number of cards in the trade. You should be careful about what you trade in most cases. The quick increase in liquor is nice, but it could cost you more, in the long run, having to wait for those cards to come back to you or having to buy them back as part of the refresh in the store.


Lahey's Trunk & Other Vehicles
These trunks are the biggest single source of liquor in the game. The timer trunks are free and will show up every 3 hours. They can show up more frequently during events too. You will get around 200 liquor on average. Sometimes it can be quite a bit higher though. This is a huge bump that you can get for free if you check in on the game every few hours.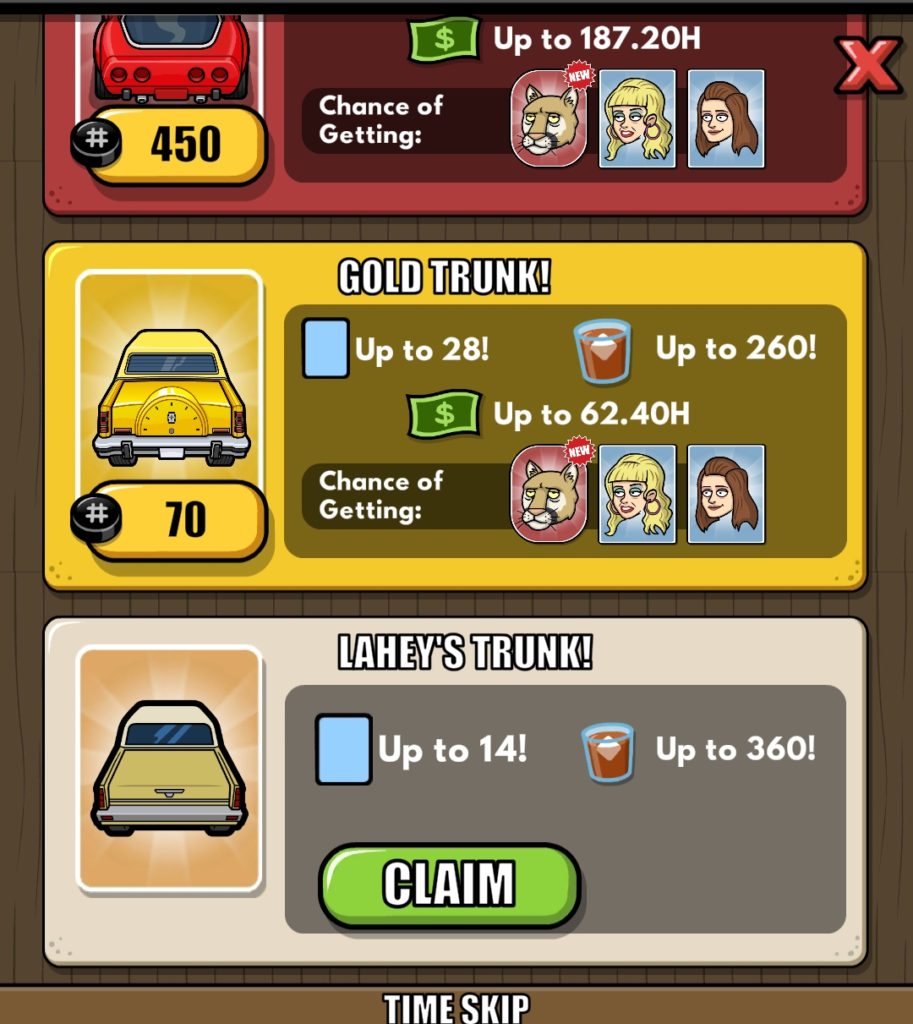 Sunnyvale 5-0 Cop Car
When you unlock this car, it will act as a character. Every hour it will generate some liquor. If you get some cards for it, you can upgrade the amount that it produces. Completely free, no ads, no strings attached method of getting free easy liquor in Trailer Park Boys: Greasy Money.