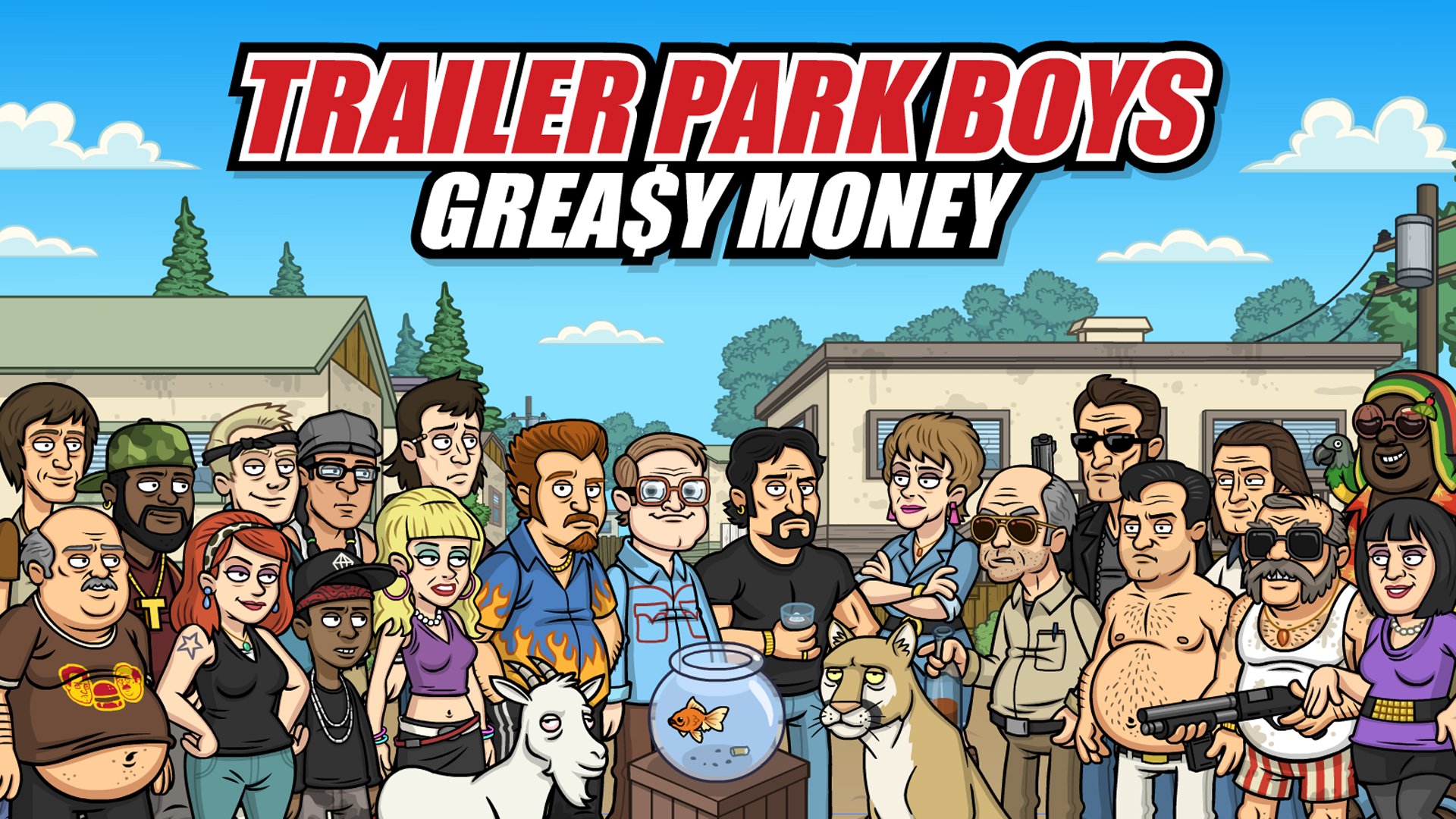 This is a variation of the Swayzie express event that appears to be a reskinned version of the Crooked Creeps event. It is a fairly easy event to get all of the rewards in but it will take some time as you will need to do a LOT of tapping due to the automation requirements being quite high. As always, make use of the auto tapping cheat to make this a lot easier.
The short guide for this event is to focus all your efforts on getting Roc vodka upgrades as much as possible. It is the highest-earning building by a long shot and is the only one you really need to care about. The full guide below will explain the best way to do this with as little waste as possible.
Swayzie Express But Better Strategy For Rewards
You will need to do a lot of manual tapping here if you want to get a high score. You will need to save all of the tickets to spend toward upgrading Phil for Roc Vodka. The biggest problem here is actually getting the cards. You will need to save up lots of tickets and purchase them when they show up for sale. You may get lucky and not need to do this, but more than likely will. You will need to slash out to purchase the cards you need. The multipliers phil gives to this building are huge.
Camera Crew Refresh: 10 mins
Trade Refresh: 20 mins
Start by unlocking the CT building. There is no way around this. You will also need to unlock dirty burger and purchase one upgrade of the character for this building as the multiplier will help you progress with your earnings very quickly.
You can purchase 1 upgrade for all 3 of the main characters. This will give you a bonus to the current buildings that will also benefit roc vodka in the future. Do not spend too much time wasting money on these if you do not have to though.
You should avoid purchasing Mystic Fingers until you have unlocked Roc vodka. You do not want to waste any rolls that result in you getting cards for this structure. It is possible to skip it to keep the pool that little bit smaller. Depending on the cards you have, you may be able to upgrade the dirty burger building enough to also skip the dirty dancer. You will need to unlock both buildings in the future for the cards you get for customer bonuses, but in the early hours, you will need to try and gather as many cards for roc vodka and this is best done without having some buildings unlocked.
Business Customer Upgrade Multipliers
The table below gives you a breakdown of the customer bonuses that you will get for each business as you spend cash to add more customers. The left column contains the customer count. If this row is empty for a building, it means that there is not a business upgrade for reaching this number of customers.
The number in each row for the business represents the multiplier you get for upgrading the building. This should help you decide the next building to upgrade to guarantee the best multiplier. If you have two buildings earning a similar amount and the upgrade cost is almost the same., use this table to find out which will pay the most after the upgrade.
| | | | | | |
| --- | --- | --- | --- | --- | --- |
| Customer Counts | C&T | Dirty Burger | Dirty Dancer | Mystic Fingers | Roc Vodka |
| 25 | 2 | 2 | 2 | 2 | 2 |
| 50 | 2 | 2 | 2 | 2 | 2 |
| 100 | 2 | 2 | 2 | 2 | 2 |
| 150 | — | — | — | — | 200 |
| 200 | 200 | 200 | 200 | 200 | 2 |
| 250 | — | — | — | — | 2 |
| 300 | 4 | 4 | 4 | 4 | 2 |
| 350 | — | — | — | — | 200 |
| 400 | 4 | 4 | 4 | 4 | 2 |
| 450 | — | — | — | — | 2 |
| 500 | 4 | 4 | 4 | 4 | 2 |
| 550 | — | — | — | — | 200 |
| 600 | 200 | 200 | 200 | 200 | 2 |
| 650 | — | — | — | — | 2 |
| 700 | 2 | 2 | 2 | 2 | 2 |
| 750 | — | — | — | — | 200 |
| 800 | 2 | 2 | 2 | 2 | 2 |
| 850 | — | — | — | — | 2 |
| 900 | 2 | 2 | 2 | 2 | 2 |
| 950 | — | — | — | — | 200 |
| 1000 | 200 | 200 | 200 | 200 | 2 |
| 1050 | — | — | — | — | 2 |
| 1100 | 4 | 4 | 4 | 4 | 2 |