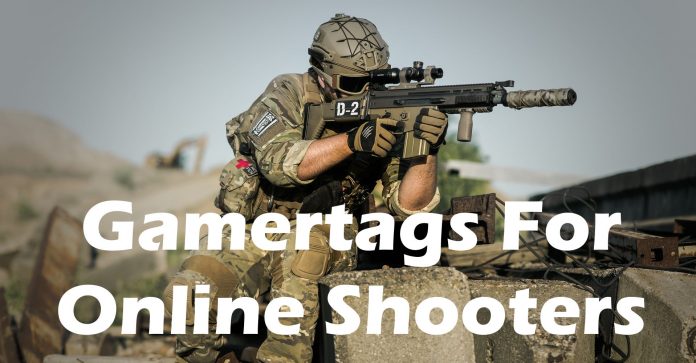 Online shooters are more popular now than ever. An area of gaming that was once exclusive to PC, is now something that people can enjoy on practically every internet enabled device. Xbox Live and PSN allow users to create profiles and set gamertags for their profiles. For those who play online, here are some gamertags for online shooters.
All of the gamertags below are well suited for online shooters for games that support multiplayer. Some popular games would be the Call of Duty franchise along with Battlefield, Counter-Strike and a huge number of others. If any of these gamertags are taken or you want some more, you can use this tool to create more gamertatgs for online shooters.
The list below contains all of the gamertags that I think work well for online shooters. If you have some you would like to add, please add them to the comments below.
Electric Warhead
Steel Warship
The Golden Bazooka
Radioactive Torpedo
Liquid Dragonfire
Explosive Armor
Thunder TNT
Crypto Warhead
Maniacal Magrail
Nuclear Spearhead
Steel Bomb
Lightning Railgun
Atomic C4
Hyper Howitzer
Riot Humvee
Turbo Torpedo
Fire C4
Platinum Battleship
Valiant Missile
Hyper Speed Bomber
Volcanic Battleship
Nuclear Landmine
Iron Warfare
Radioactive Warship
Satanic TNT
Atomic Flanker
Online shooters have become so popular these days. Especially now that free to play games are letting people enjoy online gaming without having to spend a penny. Hopefully, these gamertags for online shooters are enough to get you started if you are considering creating a new profile.
Hopefully, some of these suggestions were useful. The generator I linked to above will give you an endless list of ideas if you need them. Please feel free to post any of the ideas found, used or came up with on your own in the comments below. Might find a few people to play a few rounds of deathmatch with.