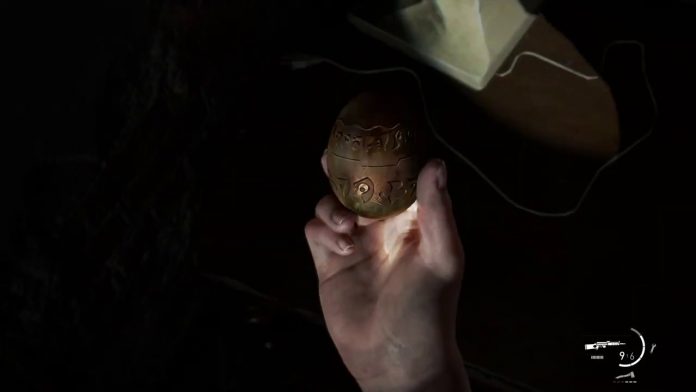 There is a trophy in The Last of Us Part 2 Called "Relic of the Sages". The description is "Find the strange artifact". For those who have played previous Naughty Dog games, you can probably guess what this strange artifact is going to be. Here is how to find it.
Chapter: Seattle Day 1 Abby
Encounter: Hostile Territory
Start up this encounter through the chapter select from the main menu. The artifact will require you to make it to Chinatown which takes 2 or 3 minutes to get to from the start of this encounter. 
Once you have arrived at the start of Chinatown, you will need to go to the third building on the left. The main door should be open already. This building should be a bar with some nice Chinese artwork on the back wall. 
Go to the back of the room and open the door to go upstairs. You will find there is a restaurant up here with two clickers inside. There is not need to fight them as they do not get in the way. Turn to the left and go under the boards on the window. This will bring you out to the balcony.
From this balcony, you will need to run and jump over to the other side of the street. Doing this will startle the clickers, but you should have gotten over before they do any damage to you. 
Once on the other side, go to the left and into the building. There will be a hole in the floor that you need to avoid. Go into the second room on the right and turn right again, avoiding that hole in the floor. On the small table here, you will see a flashing item sitting on the desk. Go over and interact with it and the trophy will unlock.
Strange Artifact Video Guide
If the guide above was not helpful enough for you, check out the video guide below. This will show you exactly where to find the Strange Artifact in the Last of Us Part 2.