I'm at the very start of the game in the dry cleaners and I have no idea what I am supposed to do. The washer is buzzing over and over. I've tried opening doors, picking up baskets and reading the posters. Not sure what I'm missing. I'm guessing the buzzing washing machine is the solution but I don't know what to do with it.
1

Answer

I think this was something that worked well in VR and has translated poorly to TV audio. You need to follow the sound precicely, which is hard. 

The buzzing is coming from a phone. Why on earth they chose the sound they did and not a standard ring ring tone is beyond me. Look to the side of the washing machine anyway.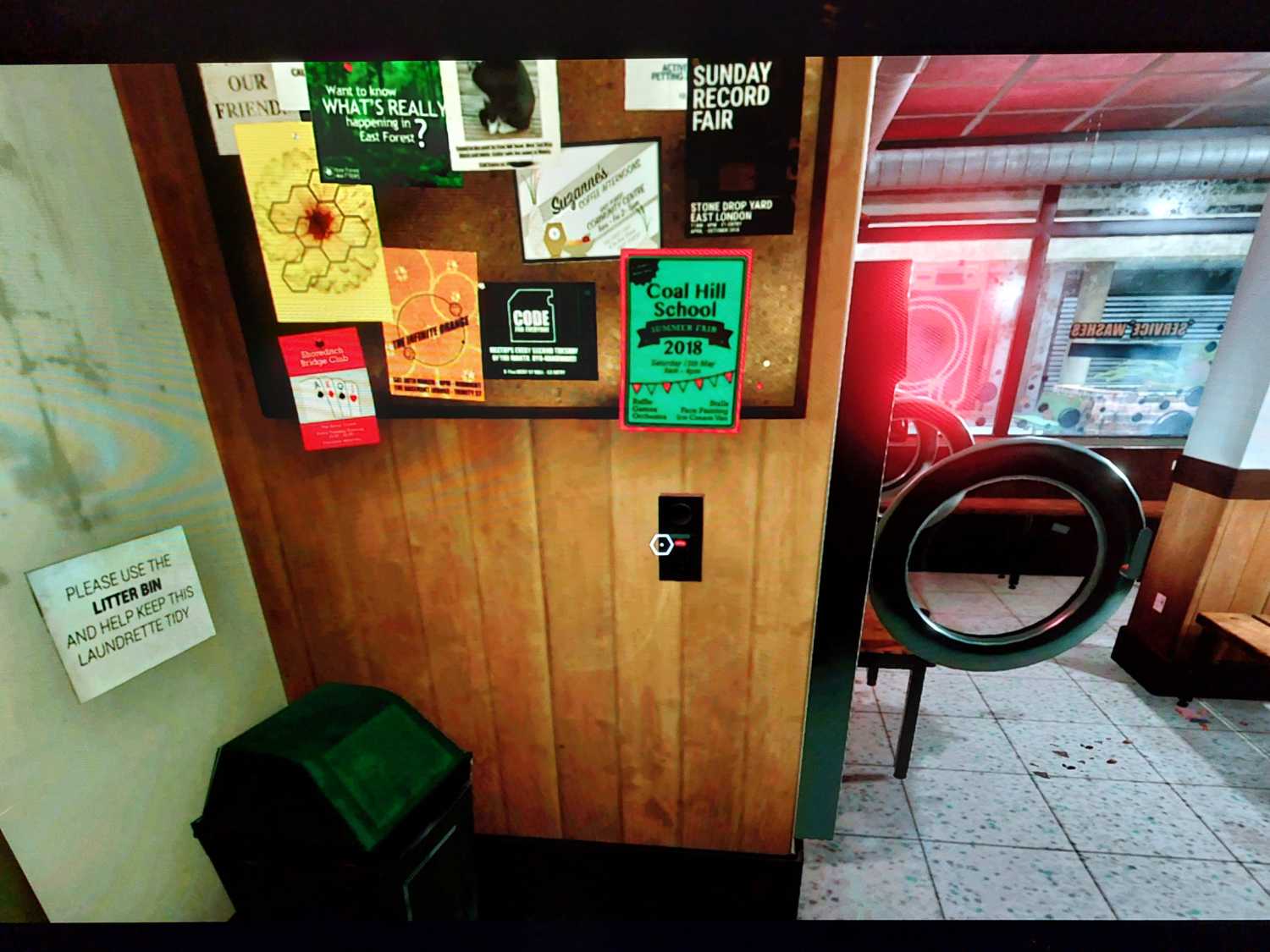 DOCTOR WHO: THE EDGE OF REALITY QUESTIONS
RELATED QUESTIONS
[Hogwarts Legacy]
- I can't find the third statue to repair for the merlin trial near two bandit camps and the fwooper den in Hogwarts Legacy
View Answer