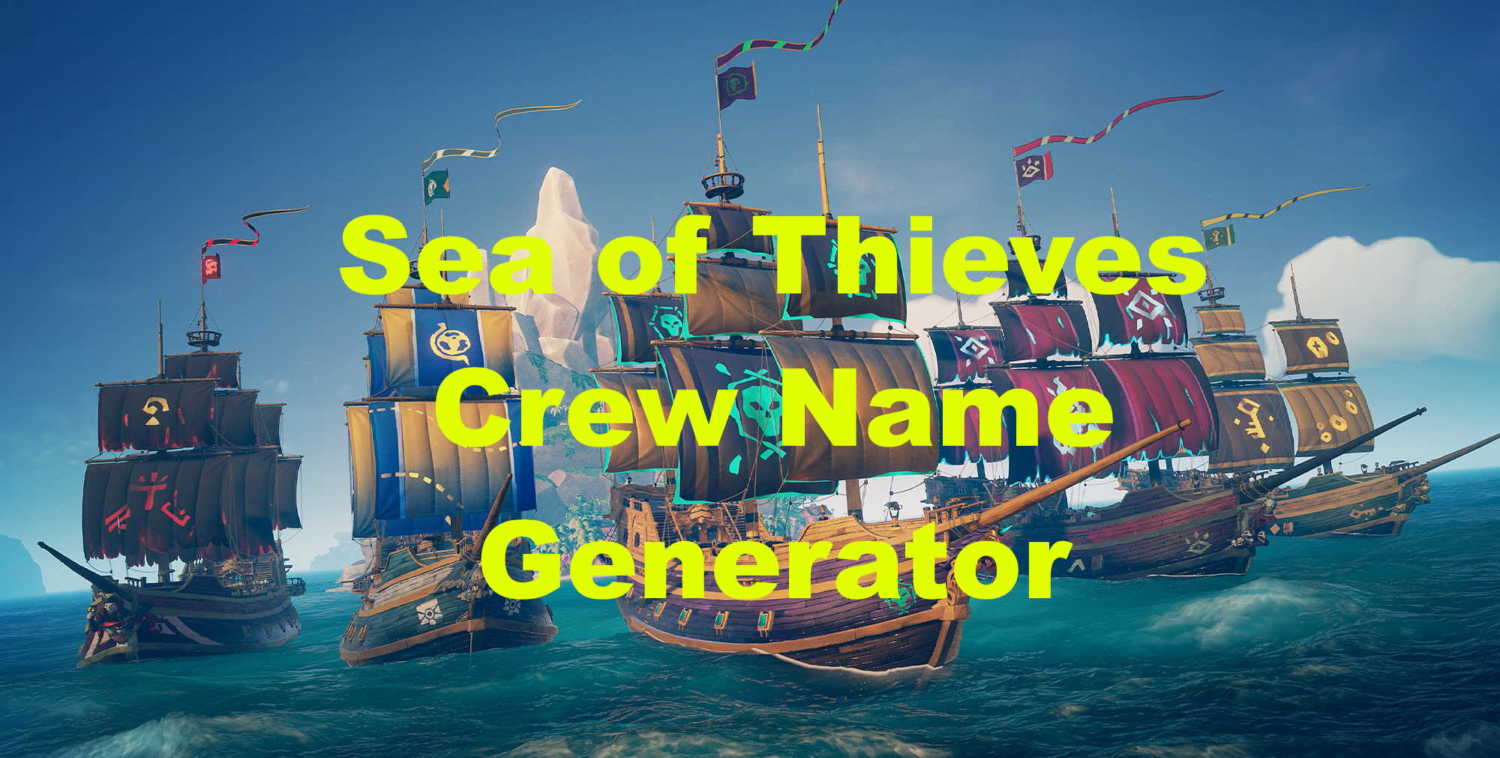 There have been a few games that have tried to capture the pirate world. Assassins Creed Black Flag was probably the first game to do it in a way that was fun. Sea of Thieves is one game that has managed to completely absorb it all and produce an incredible pirate adventure. For those wanting to team up with other players to sail across the sea, the Sea of Thieves crew name generator below will give you lots of inspiration.
Pirates may not be the most organized team of people bit when playing online and taking on some of the most challenging enemies in the game, teamwork is essential. Assembling the ultimate pirate crew can be a challenge but is vital. For those looking to recruit some members, feel free to share your clan details in the comments below so others can join up.
To get started with some great pirate crew names, start using the tool below and it will give you a great collection of pirate-themed crew names that you can use in this game.

Generating Name...
Sea of Thieves Crew Name Ideas
The Sea of Thieves crew name generator above should be enough to give you an awesome list of names that you and your team can decide on. If you are looking for something a little less pirate-themed, check out our gaming clan name generator. This tool has a huge array of categories you can use for clans of all kinds across any video game type.
Select the category filter from the drop-down and you will be able to get a similar selection of names like the Sea of Thieves crew name ideas above except they will be less pirate themed and more general.
Boat Names For Sea of Thieves Crew
Although, at the time of writing, Sea of Thieves does not allow players to name their boats. If you are giving yout pirate crew a name, why not also name your boat? Check out our awesome Sea of Thieves ship name generator to get some brilliant boat name ideas to use in this game.