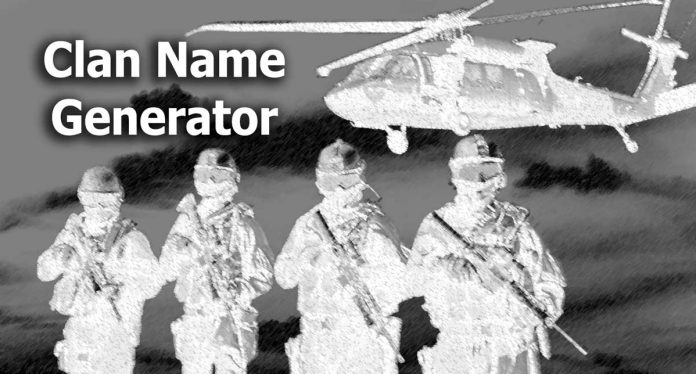 Picking a name for a clan is not something to rush into, particularly if the system does not allow you to change it in the future. Simply deciding whether to pick something funny, cool, serious or something that fits the game you are playing is tough. You do not want to go to the effort of creating a clan to think of a cooler one in a few days time when it is too late to go back. That is where a clan name generator comes into the equation.
This clan tag generator will take the difficulty out of having to come up with ideas for a name. Click the button below and the tool will attempt to generate a name based on whatever requirements that you have.
Most clan names will be abbreviated in game by placing a clan tag in front of your online gamertag. When you use the gaming team name generator below to come up with some suggestions, you will see an attempt to come up with a 3 or 4 letter clan tag automatically that will fit the random team name that it generates.
If you have any feedback or would like to suggest a specific game that should be supported by this tool, let me know. I will continue to add support for new games that will generate usernames and clan names based on material and language used for a particular game universe.
Clan Names For Fortnite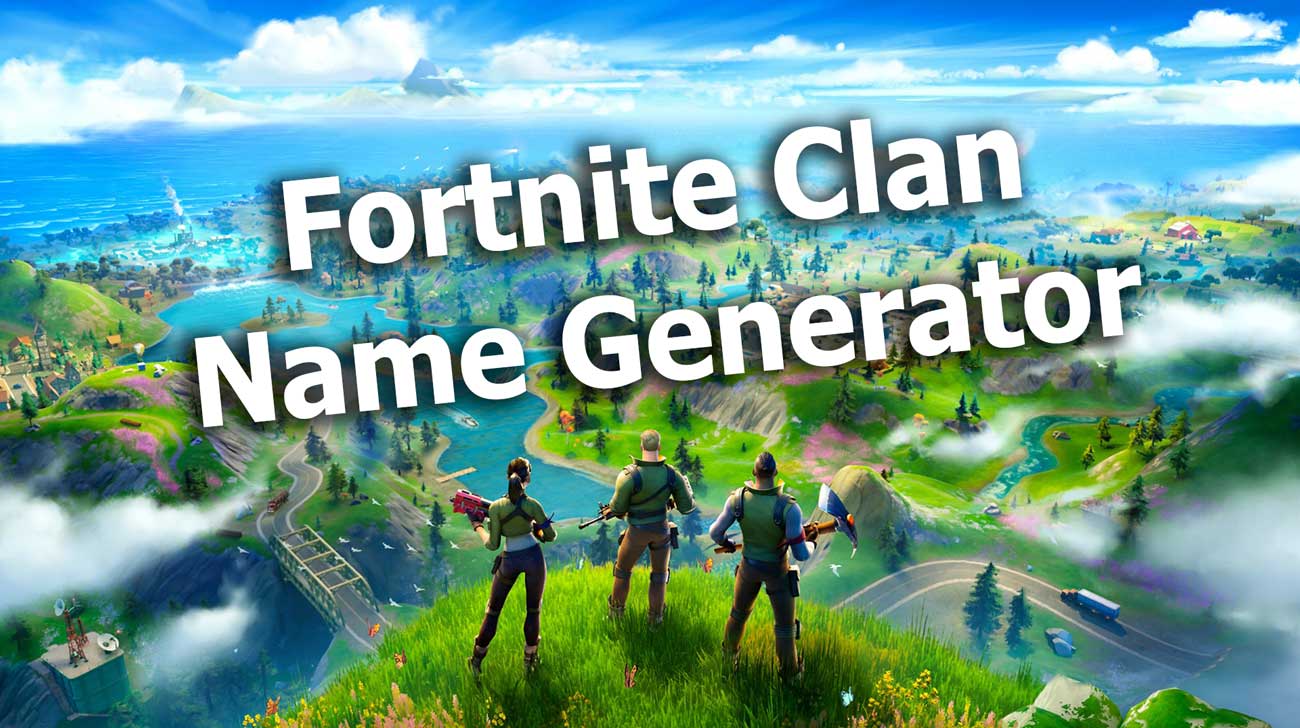 With the huge explosion in popularity of Fortnite, there are a lot of people looking to put some awesome clans together. This tool can be used as a Fortnite clan name generator. Here are some Fortnite specific names that you can use for teams. The rhyming nature of a lot of locations in this game will make it super easy to work some of the ideas from this tool.
Shifty Shaft Bandits
Frosty Frights Rattlesnakes
Retail Row Cyberdemons
The Sunny Steps Dimensions
Fatal Field Hackers
Lucky Landing Wizard
sHaunted Hill Lions
Salty Spring Exterminators
Dusty Divot Cheetahs
The Lonely Lodge Typhoons
Generating 4 Letter Clan Tags
A lot of online games will have native clan support. This means that brackets, often square, will appear in front of a players name to show what clan they belong with. Generally the limit is 5 characters. When you generate a clan name using this tool, it will give you a clan tag suggestion in the box below that matches the team name that it has provided for you.
If you need to extend it, here are some tips that you can use to increase the length of the tag or do make it sound better.
Use the first 2 letters of the words. "Nasty Ranchers" could be come [NARA]
Use the first X letters of either word. "Nasty Ranchers" can become [NAST] or [NASTY] if it is a 5 letter clan tag.
Use the letters of the the syllables of each word. Sometimes the words might have a lot of syllables and this makes it easy to create an extended clan tag.