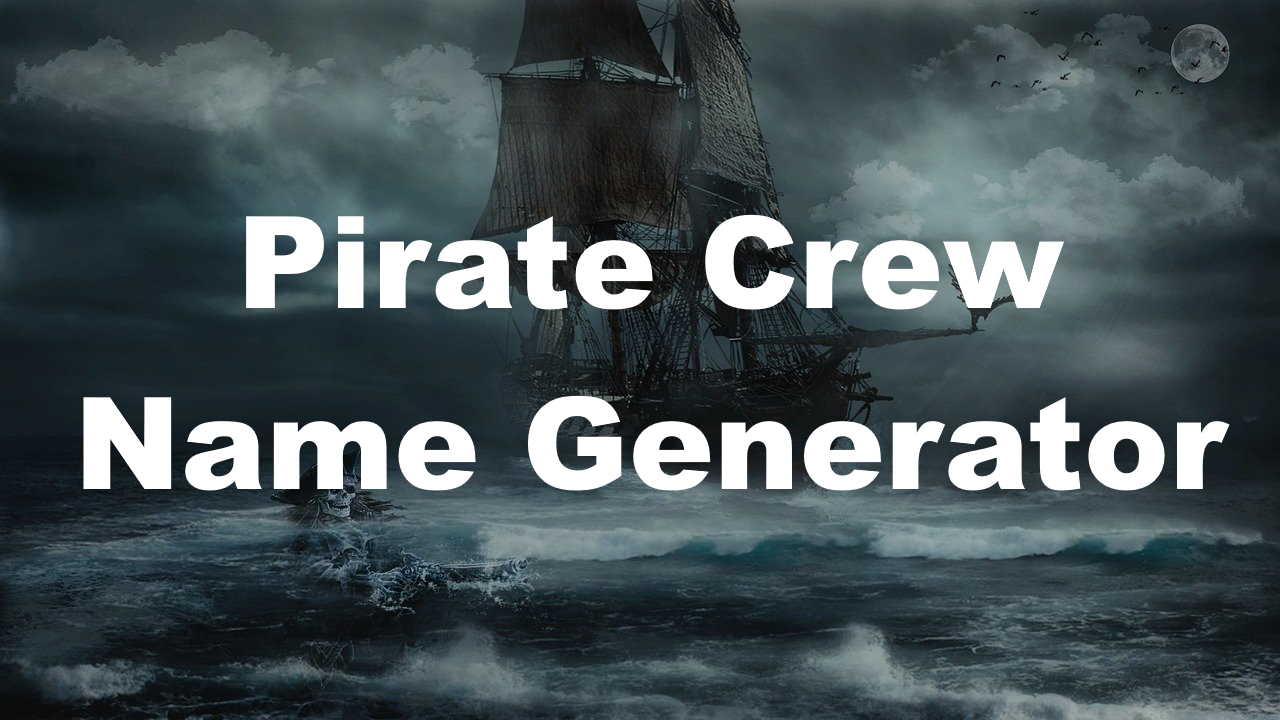 When people think of pirates, they think of the hardy harr, eye-patch wearing, walk the plank kind of pirates. If you are thinking more along the lines of Captain Philips, you are probably in the wrong place. This page has a pirate crew name generator that will give you loads of great pirate crew names to use for your merry band of pirates to sail across the seven seas.
Pirates have been part of some of the best fictional stories in the past. From the slightly more serious pirates to the more laughable, funny pirates. Even video games like Ratchet & Clank have been able to make a lot of fun stories using the planet of robot pirates.
If you are working on a story that involves pirates or are simply wanting to find some great crew names for a band of pirates in some other way, this pirate crew name generator will provide you with exactly what you are looking for.
All of the pirate crew names below are generated at random. Click on the generate button and it will keep giving you different suggestions. Mix and match some of the terms and phrases to come up with the perfect name to represent the merry band of pirates that you are working with.
Pirate Crew Names
Crew names for pirates are sort of easy and sort of hard to make. It all depends on how serious the situation is. If you are just looking for something classic, which would be somewhat comical. Even the likes of the Pirates of the Caribbean movies had some humour in them. The suggestions from this Pirate crew name generator will give you some pretty good suggestions that are sure to make you laugh.
If you are looking for something more serious and are finding this tool is creating names that are a little too humorous, you could check out the clan name generator tool. This has much more flexibility in what you can create with the option to make some far more serious name suggestions. They won't be so well-tuned to the world of piracy and gold but it may be what you need if you need something more serious.