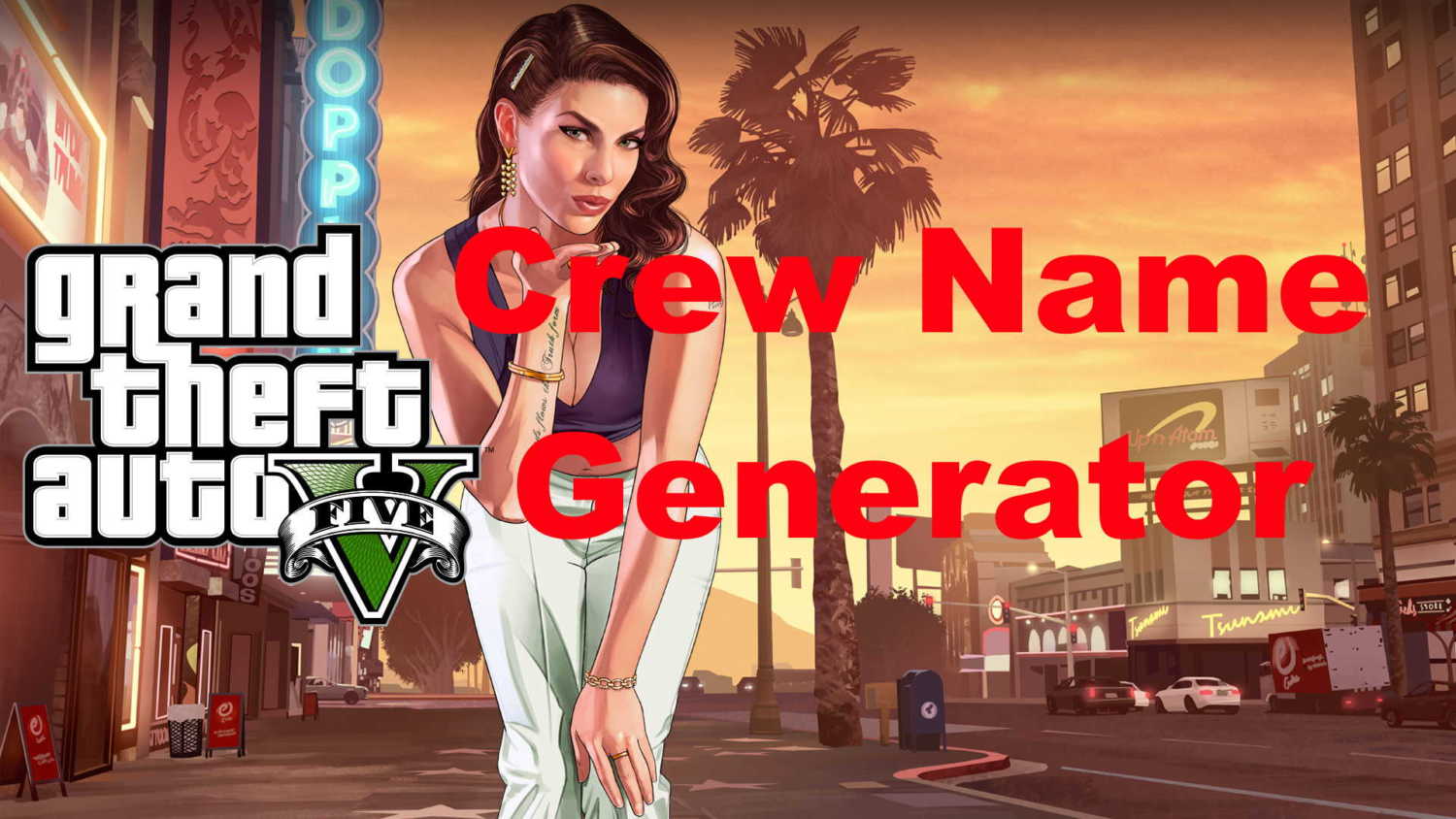 When the online part of Grand Theft Auto 5 launched, it was a mere shadow of the giant that it has become. GTA Online is now one of the biggest online video games on the market at the moment. For those looking to join up with some other players to work together online, you will want to set up a crew. This page has a GTA crew name generator that will give you loads of great name ideas to use for GTA crew names online.
Setting up a crew in GTA is pretty simple and can be done in-game from the menu. IF you are the one to create it, you will be the leader and can invite friends and others to join the clan. Once working together, you can all work together to dominate against others or just kick ass in the events and missions where you need to work together against AI enemies such as the heists.
There are lots of GTA crews out there already, if you want to promote a crew from Grand Theft Auto online, feel free to drop a comment below and share the name. If you are starting up a new crew and want to let others know what the long term plan is, feel free to share this below also.
To get started, all you have to do is click the button. There are some filters that will help you generate some specific crew names that are focused on a specific style of activity. If you are looking for some more generic name suggestions, check out the standard clan name generator. This will give you a much broader range of name suggestions to use for a team but may not always be perfectly suited for Grand Theft Auto.
Good GTA Crew Names
There are so many different suggestions that you will get from using this tool. You will also get a handy clan tag to use as an abbreviation to reference the clan if the name is longer. If you are not having much luck with the random generation above, you can check out some good GTA crew name ideas from the list below. You can work these into some of the ideas you already have to find the perfect crew name to use for your online clan.
The Vulgar Muscle Mafia
The Luxuriant Kingpin Association
The Tyrant Syndicate
The Oceanic Mobsters Family
The Rabbid Shakedown Crew
The Frantic Yardie Cartel
The Acidic Assault Triads
The Gruesome Godfathers Boys
The Utopian Goomba Crew
The Garrulous Consigliere Cartel