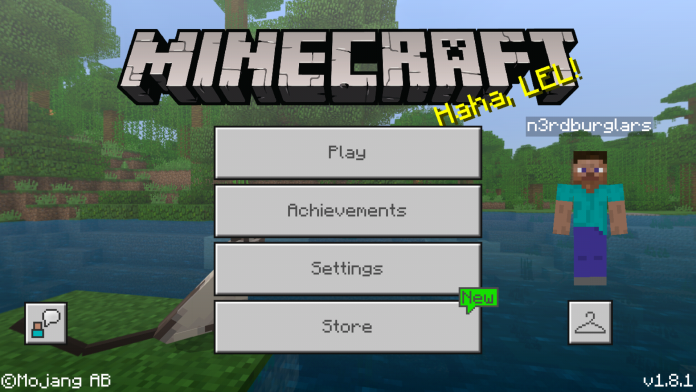 Minecraft has been released on pretty much everything at this stage. A lack of proper planning has meant that the game is not the same on every platform that it has been released on. Generally, this doesn't really affect people much, but for those who like to share Minecraft seeds, this is a major annoyance. The Bedrock edition is the latest version of the game and is set to become the new standard. Here is everything you need to know about Minecraft Bedrock Edition.
Without getting overly technical, each "edition" of Minecraft (e.g. PS3, Xbox One, Java, Pocket, Wii U etc) has been its own independent game. Some editions of the games had features that others did not. When sharing seeds, this meant that the part of the game that generates the world, was not the same on all platforms. Since the PS4 and Xbox One were generally on par and the PS3 and Xbox 360 were at the same stage, it was never a massive pain, but it still was not convenient.
Minecraft Bedrock Edition is here to save the day though. This version of the game is set to become the ONLY version/edition of Minecraft. So In the future, there will be no such thing as a Nintendo Switch edition or an Xbox One edition. Everything will just be the Bedrock edition and as a result of this, be running the same engine/version of the game.
So why is this important? Well for starters, the seeds. When you find something really cool and want to share the world with others, you can share the seed and everyone will be able to use it, no matter what platform they are using. You will not need to worry about what version of the Java edition you are using and whether as seed from the Windows 10 edition will work. Any Bedrock Edition seed will work on any other system that is using the bedrock edition too.
The second reason it is important is because of cross play. This has become a big deal ever since Fortnite dropped the bomb that implementing it is a matter of flicking a switch. Cross plan means that people playing the game on the Nintendo Switch can play with gamers on Xbox Live or PSN.
The first reason is down to the different versions of Minecraft. If all of the games are running different versions with different features and game modes, it isn't possible for people to play online together. This is why Bedrock has become such an important part of the future of Minecraft. With all systems running the same game engine and code, cross play can work without any issue, at least from a technical perspective anyway.
Minecraft Bedrock Edition is currently available on Android, IOS, Xbox One, Nintendo Switch and more recently, PlayStation 4. Minecraft pocket edition is officially dead. All people playing on these platforms can enjoy cross platform online play and will also share seed compatibility, which for me is the big winner.