Posts Tagged With cross platform When you first dive into the world of Minecraft world seeds, you might be a little confused. There are lots of metrics to understand and lots of issues that can pop up that might prevent the seed from working for...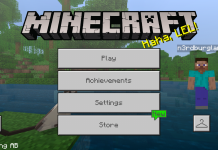 Minecraft has been released on pretty much everything at this stage. A lack of proper planning has meant that the game is not the same on every platform that it has been released on. Generally, this doesn't really affect people...