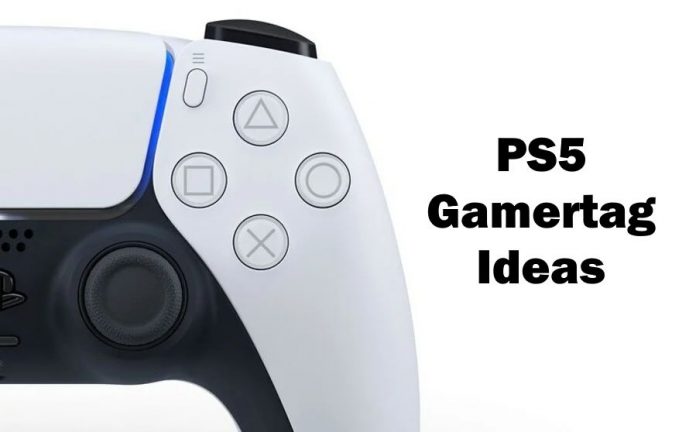 The PlayStation 5 is keeping with the same network framework that we had seen with past PlayStation consoles. This means that you connect to PlayStation Network (PSN) with a profile and this allows you to play online, access the store and access a bunch of other great features. If you are setting up a new PSN account for a shiny new PS5, this page will give you some Gamertag ideas for PS5.
PSN has changed a lot since it has launched. A player's real name is now more prominent on the UI and network than the Gamertag, that doesn't mean it isn't used. If you are someone who plays online games then you will get great use out of it. This is why it is important to have a good one.
I am going to split this into two categories because I feel some people want a serious username and others want something that is rude and funny. Whichever is relevant to you, decide below!
Funny Gamertags For PS5
I feel most people want to have a funny username for their PSN profiles. It's a dangerous line to walk when it comes to puns and jokes. Funny to me means some sort of dirty pun. PSN has a profanity filter to stop you using excessively vulgar names. You have to get creative to make it through, but some people still may report you anyway.
For those looking for funny Gamertag ideas for PS5, you should check out the funny Gamertag generator on this site. Here is a selection of some of the names it has generated. I have only included some of the mild ones. If you want the real dirty ones, I would suggest you check out the generator to get the best of the best.
Automatic Testis
Phantom Ass Nugget
Indestructable Pee
Atomic Butt Plug
Tenacious Assquake
Lightning Hot Sloppies
Normal Gamertags For PlayStation 5
If you want to play it safe and would rather not use any of the offensive names above, then I still have you covered. I have put a hell of a lot of time into building a random name generator for PSN. It will allow you to use various filters to come up with great gamertag suggestions for PSN that will fit a broad range of different game genres.
Here are some of the good names that this tool has come up with. If you want to get the latest and best names then I would suggest you use the tool yourself. I update it often to add new phrases and terms to expand all of the possible names it can come up with.
Here are some good ps5 names you will get from this tool.
Vampiric Dragonfire
Shadowy Griffin
Catastrophic Cerberus
Abominable Warship
Inflammable Rattlesnake
Sabre Tooth Mysery