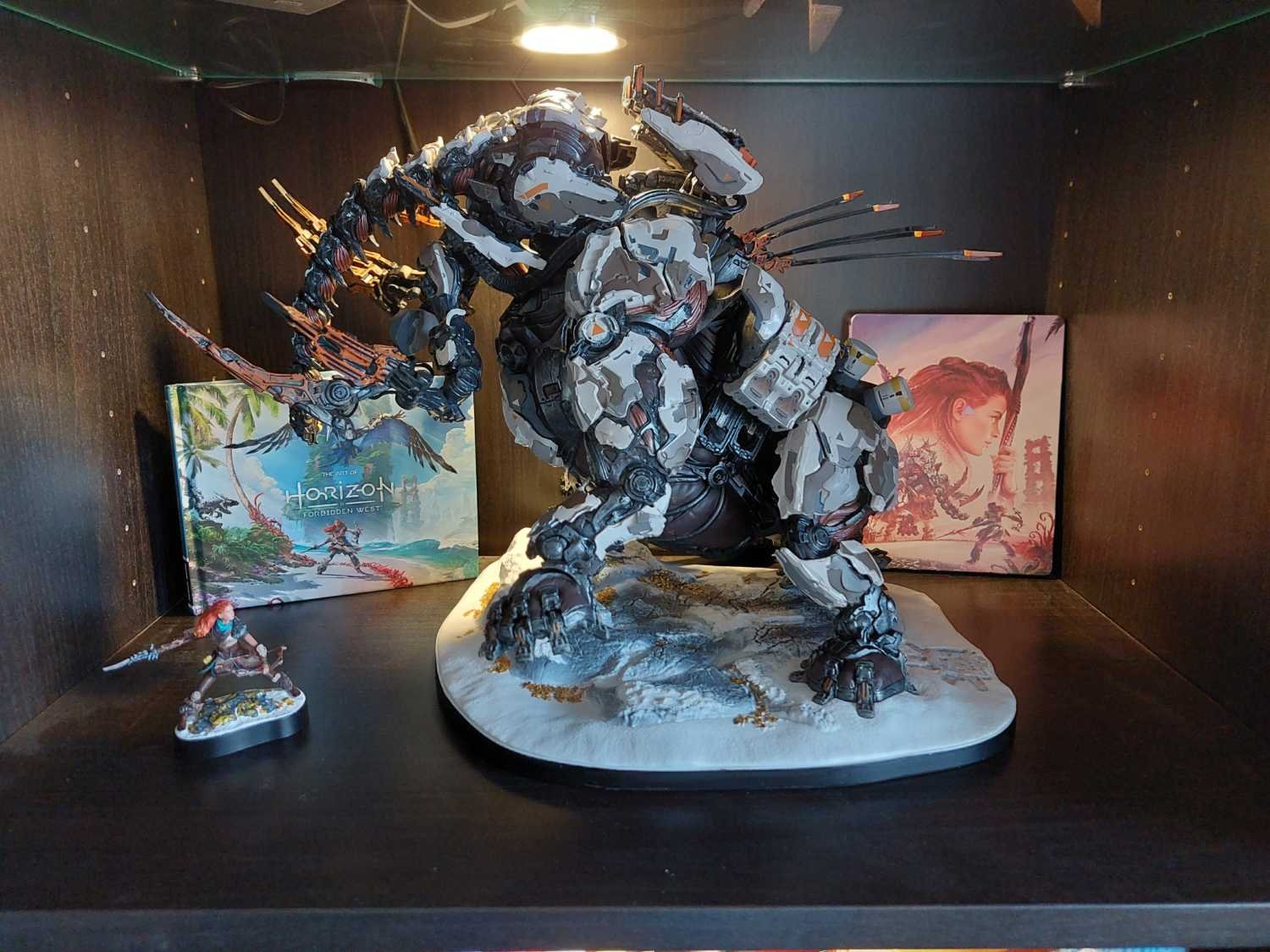 Horizon Forbidden West is the first major game we have seen released on PS5 that was not a remaster of some kind. It generates quite a lot of buzz and thankfully for us all, it was not a disappointment. Horizon Forbidden west was absolutely amazing and has raised the bar for what we expect to see from the dev teams behind PlayStation Studios.
I have spent a lot of time talking about this game recently, it is time to take the focus out a bit, to the box, the rather large box of the Horizon Forbidden West Collectors Edition.
Unboxing the Collectors Edition of Forbidden West
Having spent some time playing Forbidden west in order to prepare the game review for launch, I was less excited about the game inside and more excited to get my hands on the tremortusk model.
I was unable to secure the more expensive collector's edition that came with the war tremortesk. GameStop only received one and it was snapped up fast. None the less, I was still happy to unbox what is essential a very expensive robot elephant figure. But hey, let's not be a negative Nancy about it and let's get stuck into the unboxing!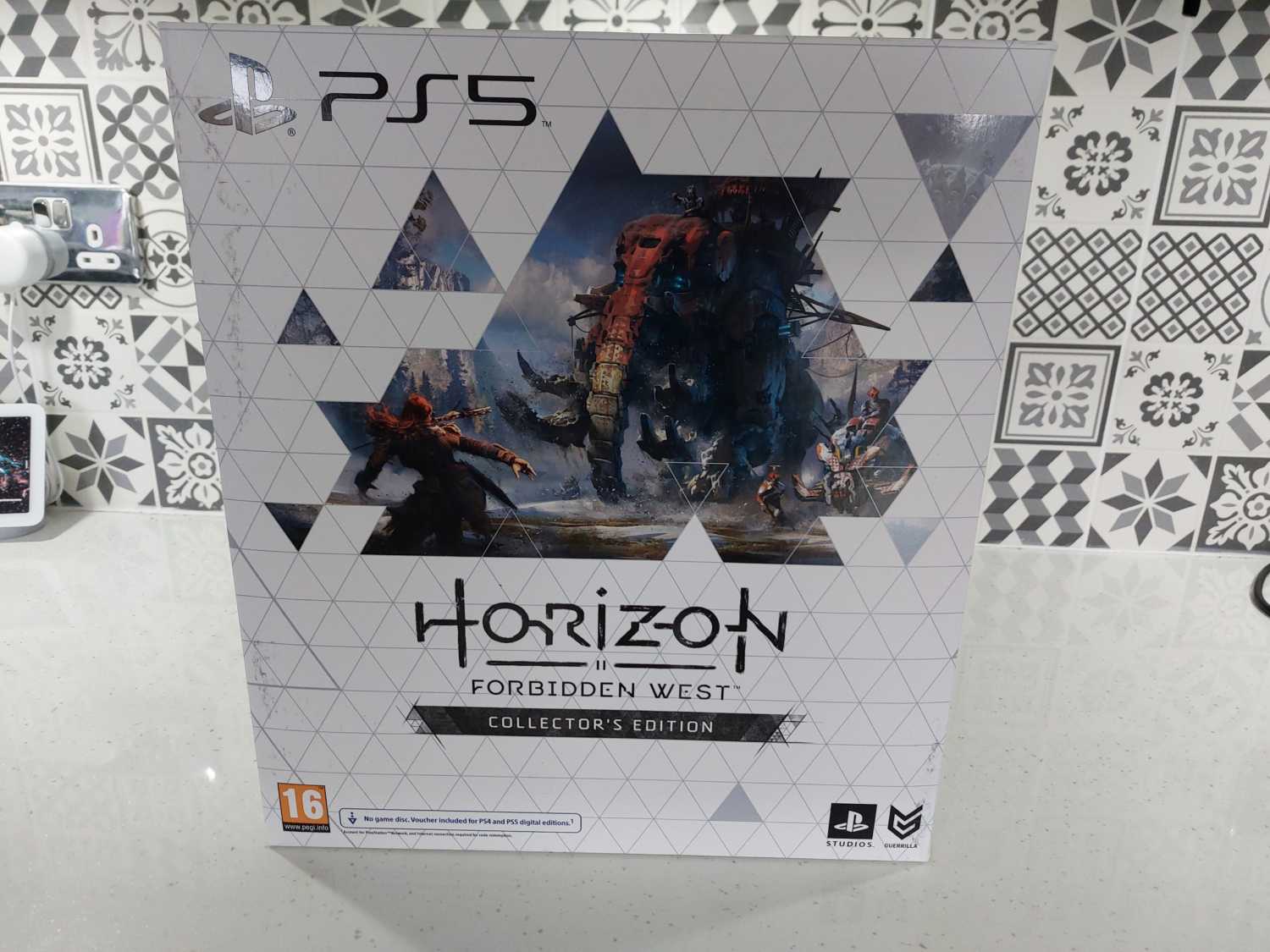 The outer sleeve looks quite nice. Anything larger than a standard game box usually is. I didn't want to waste too much time looking at this though, I wanna get to the meat inside!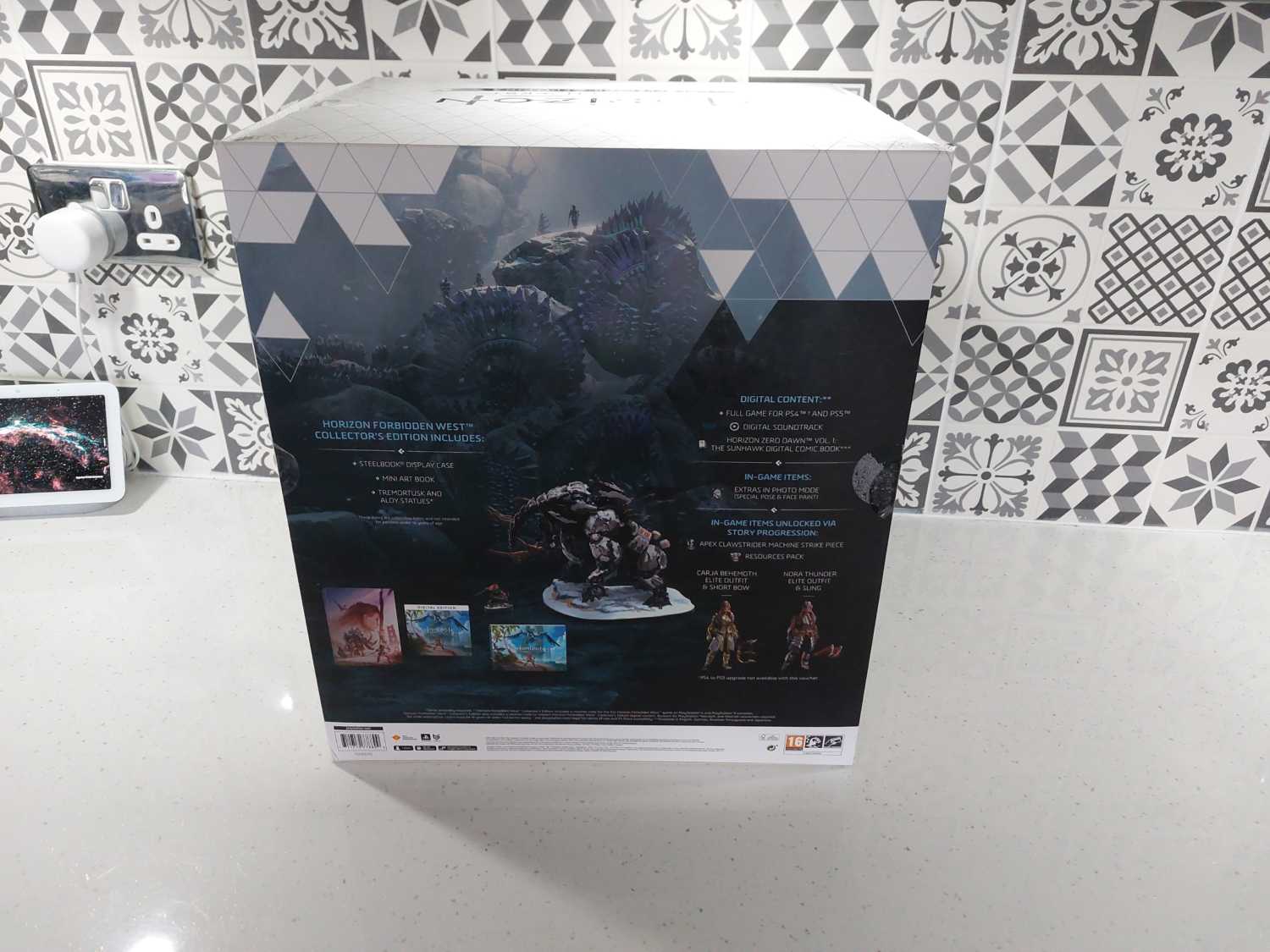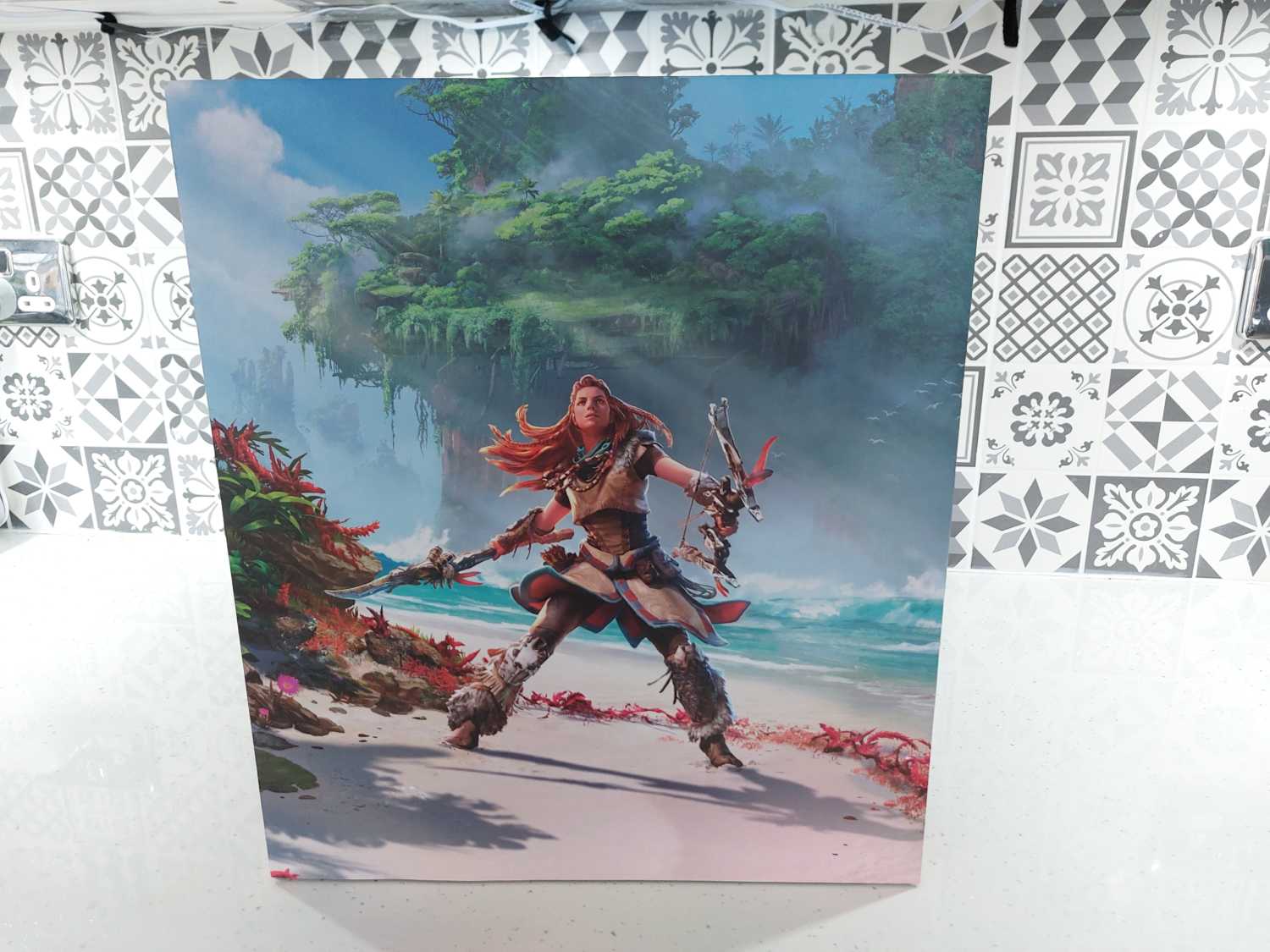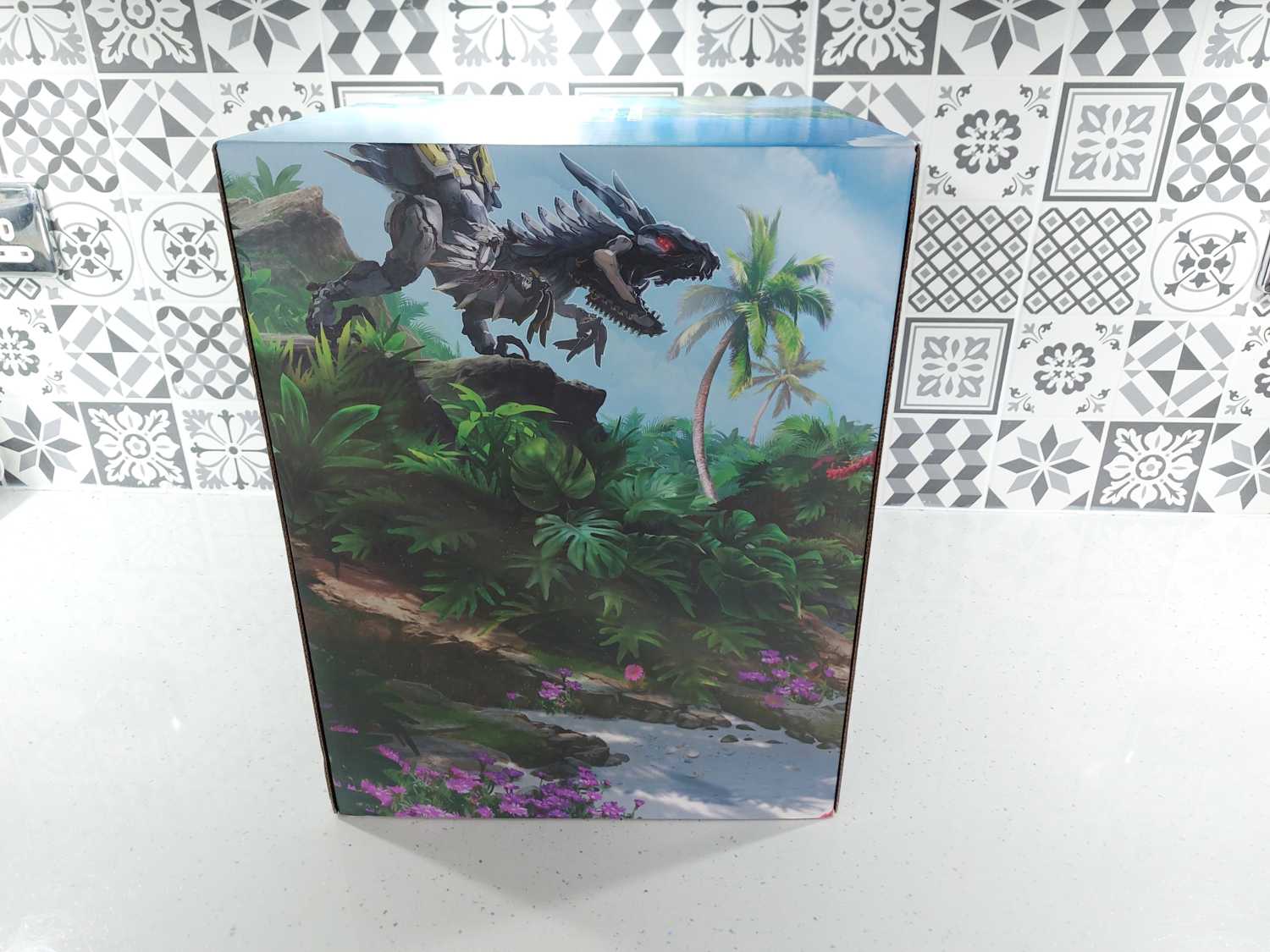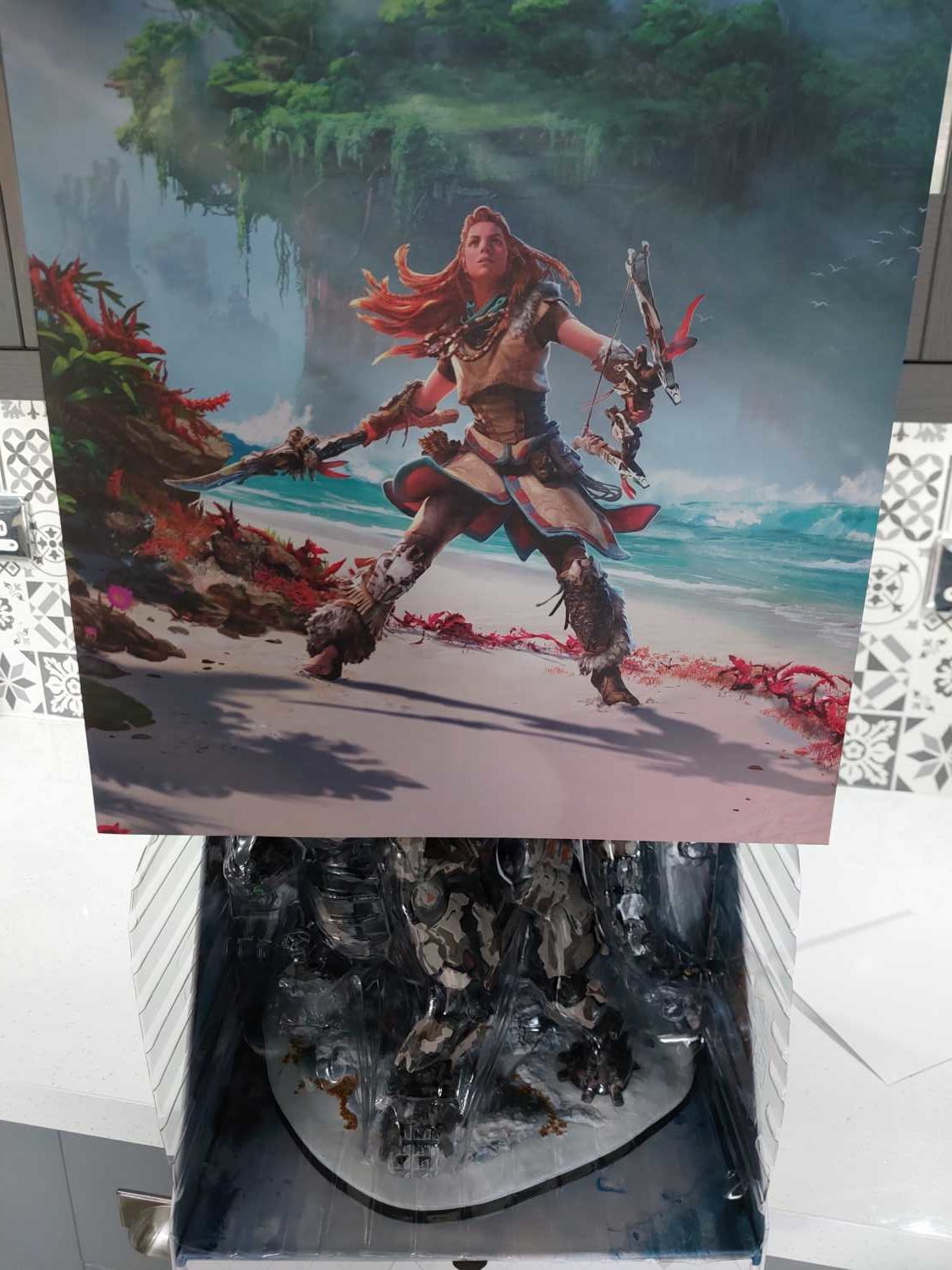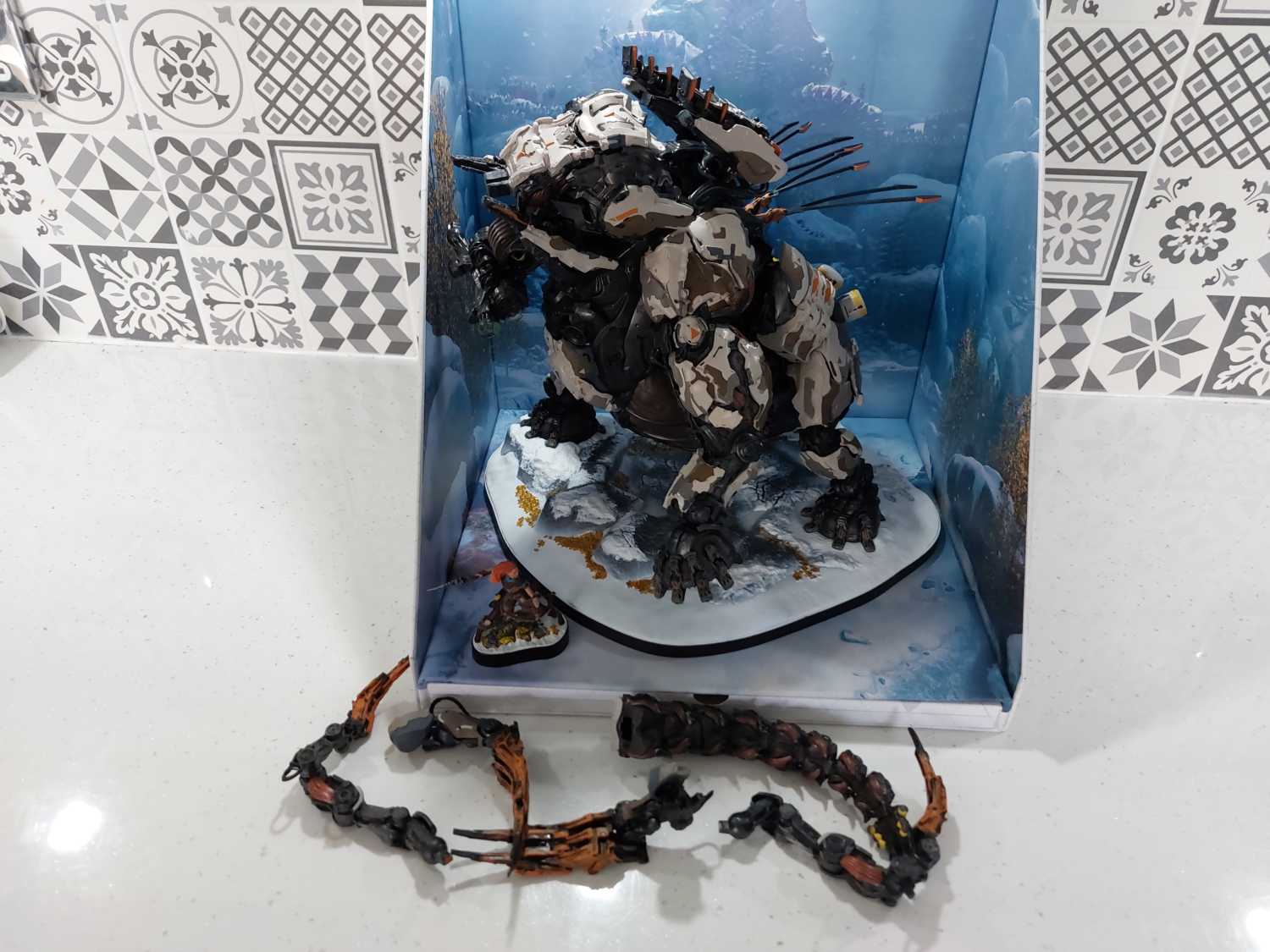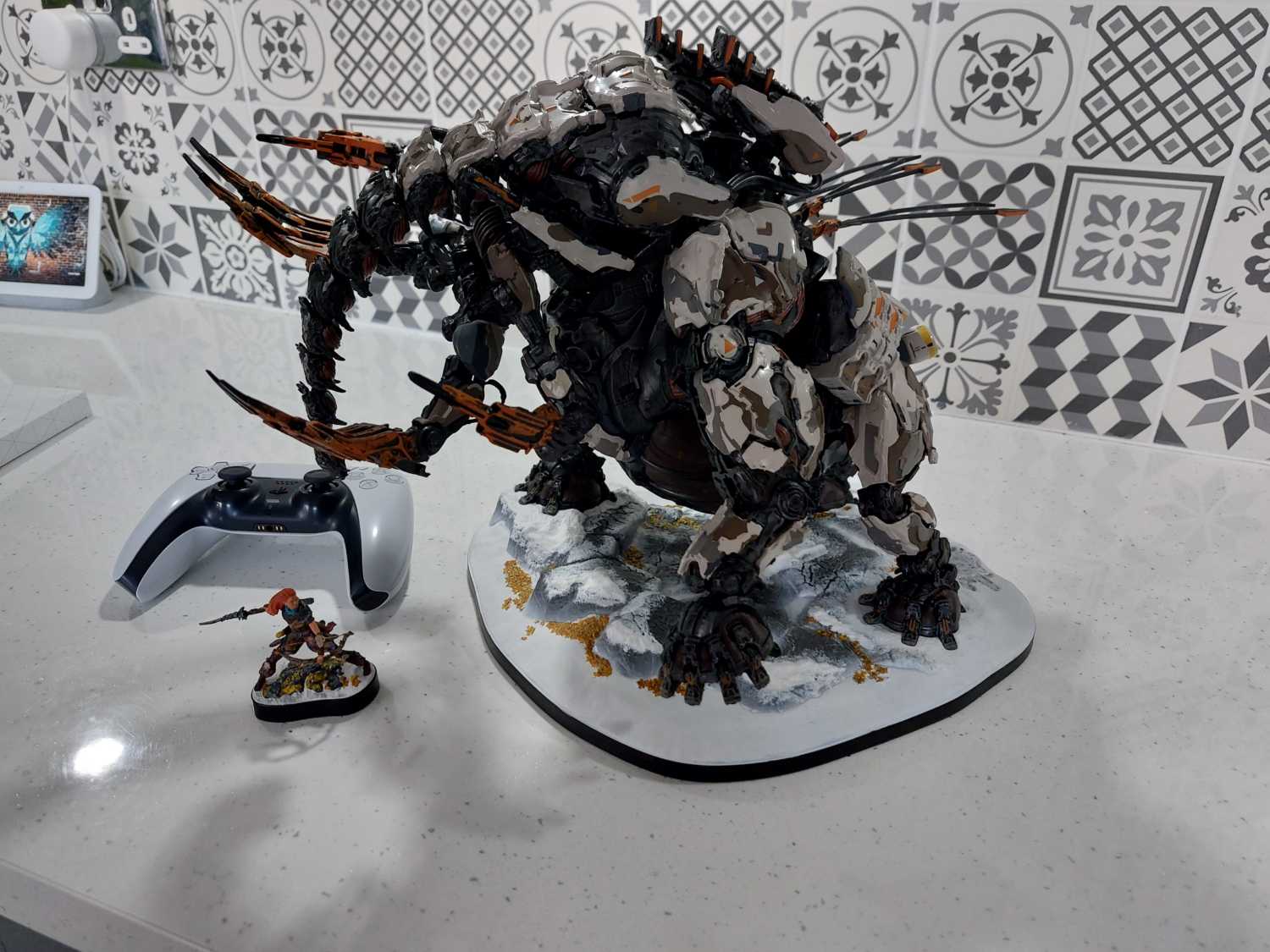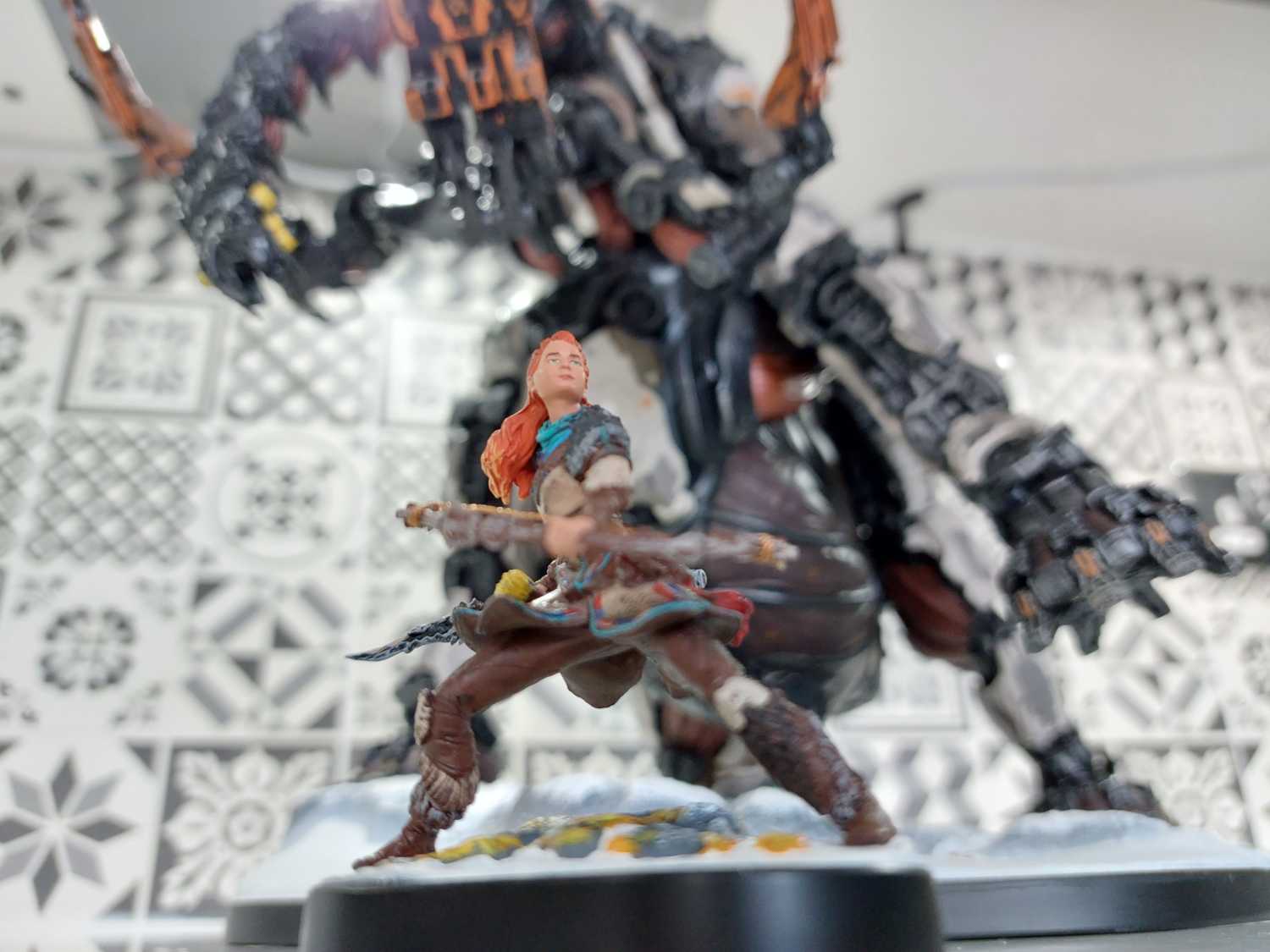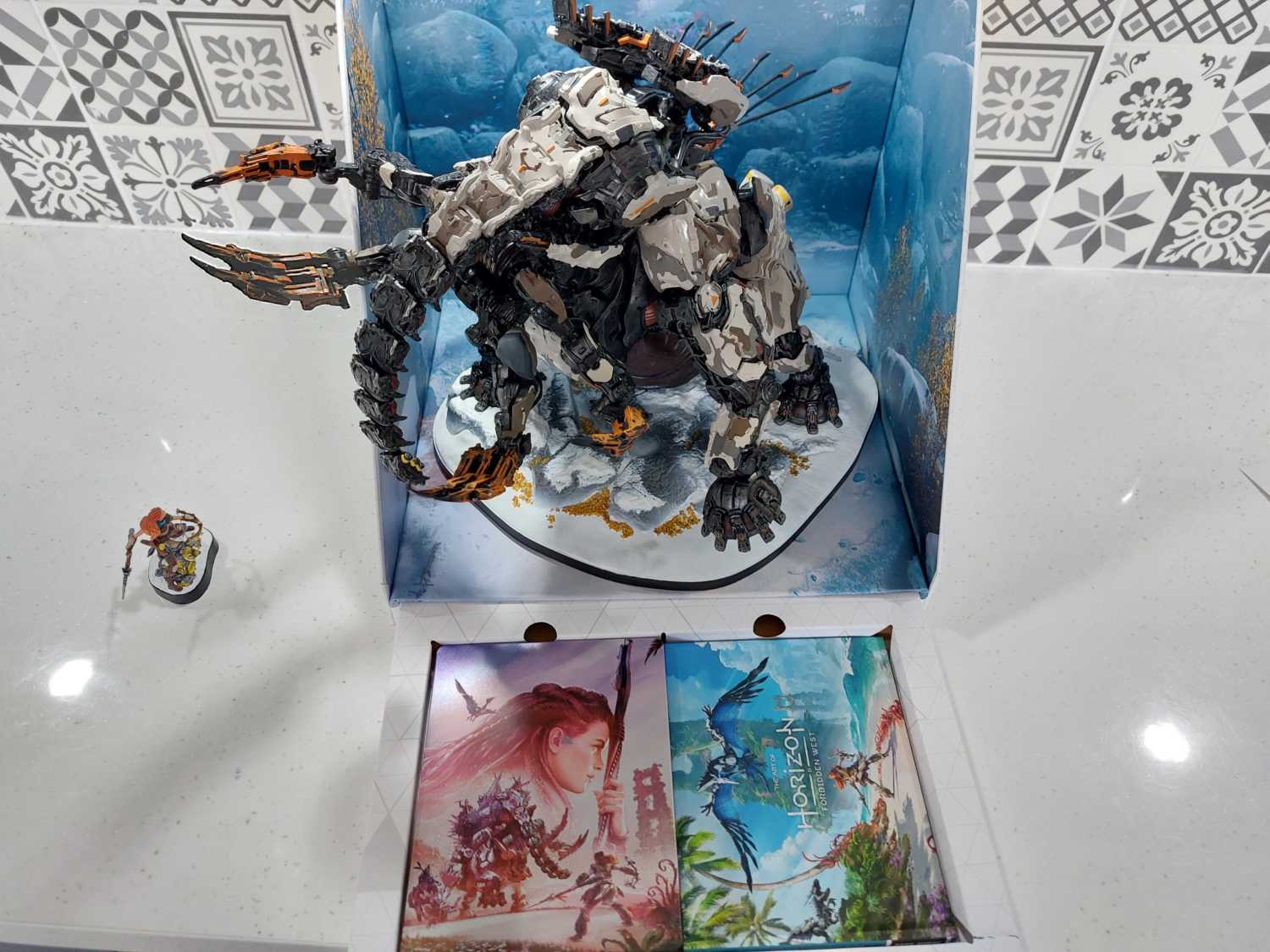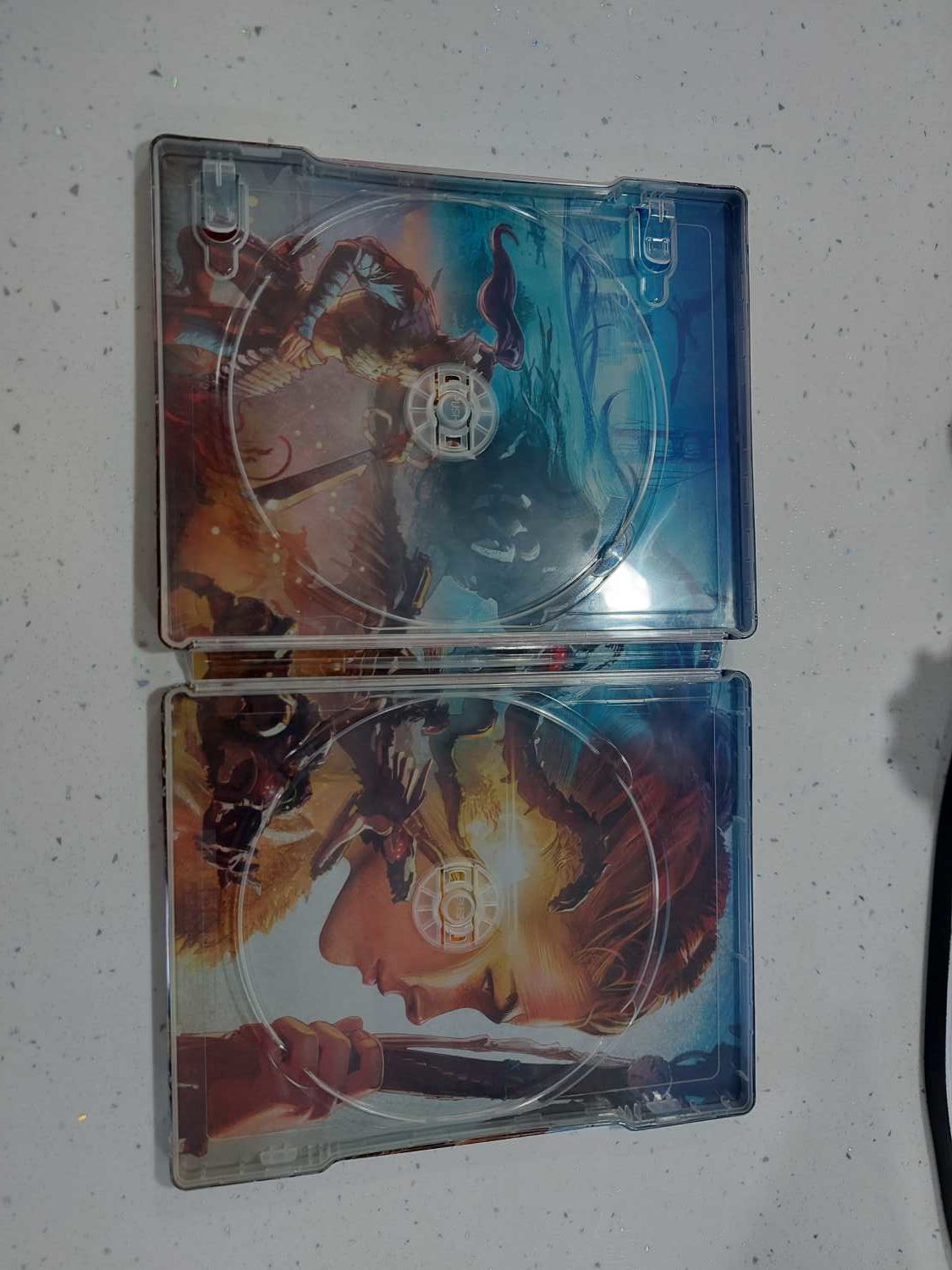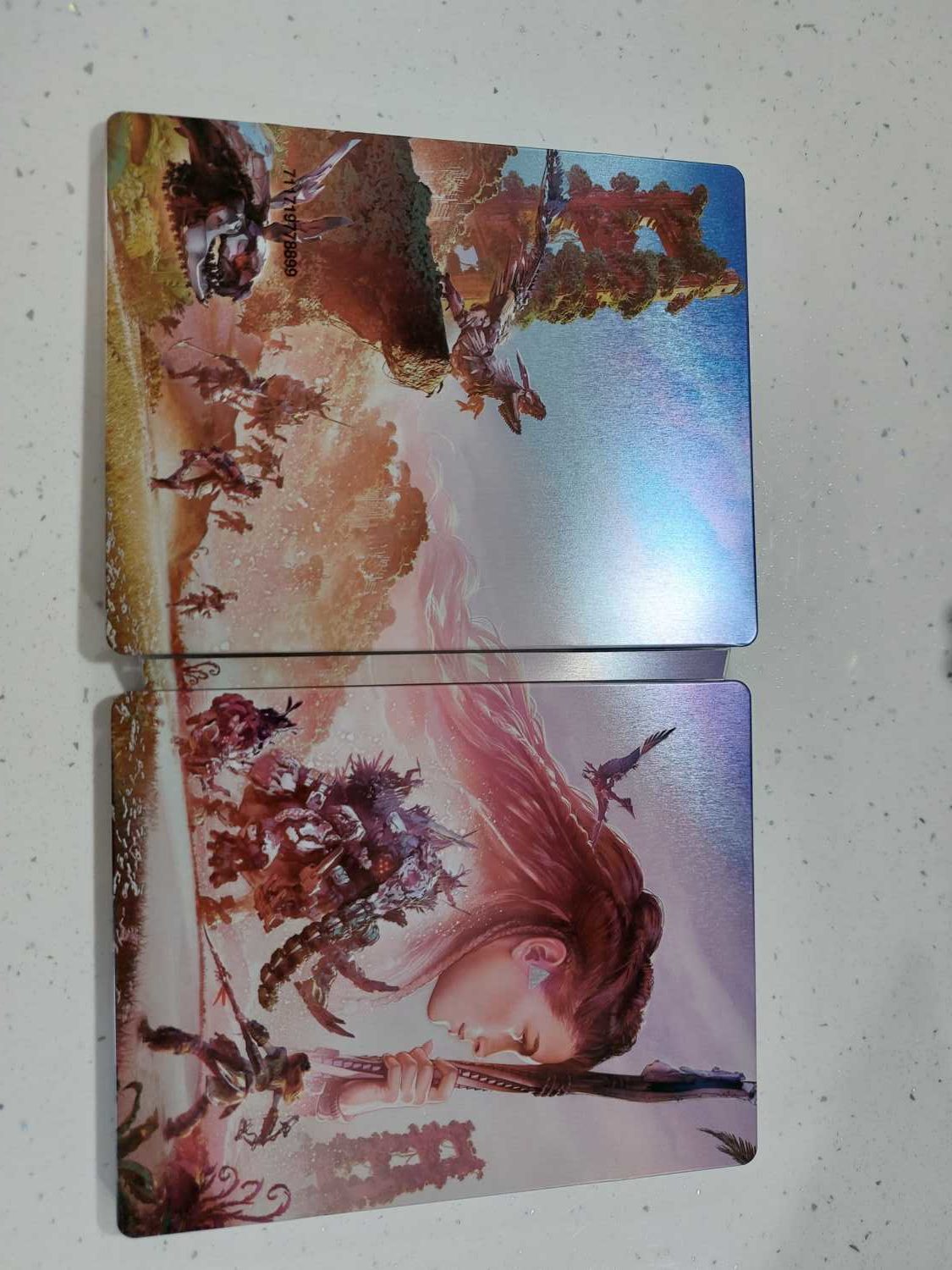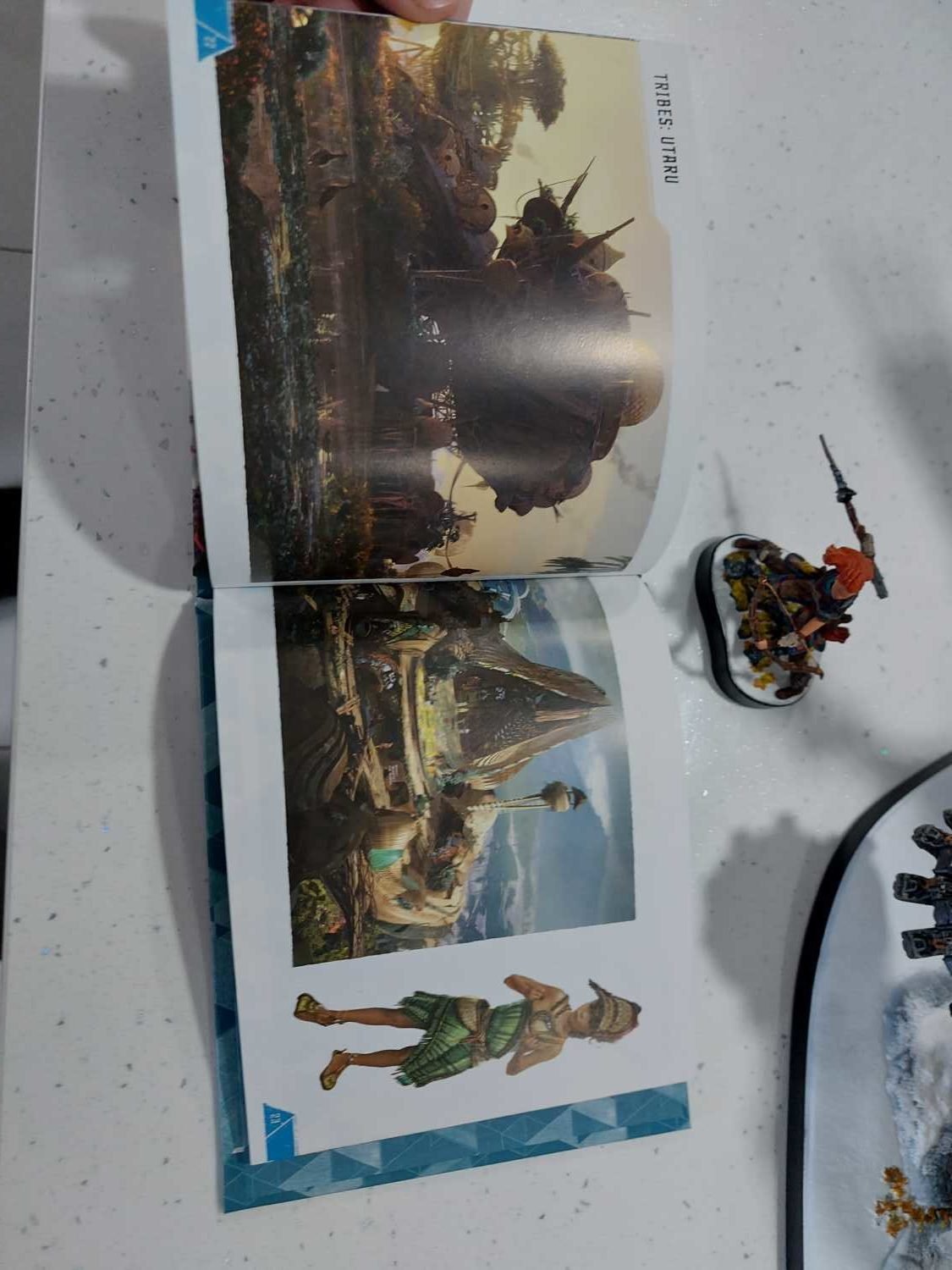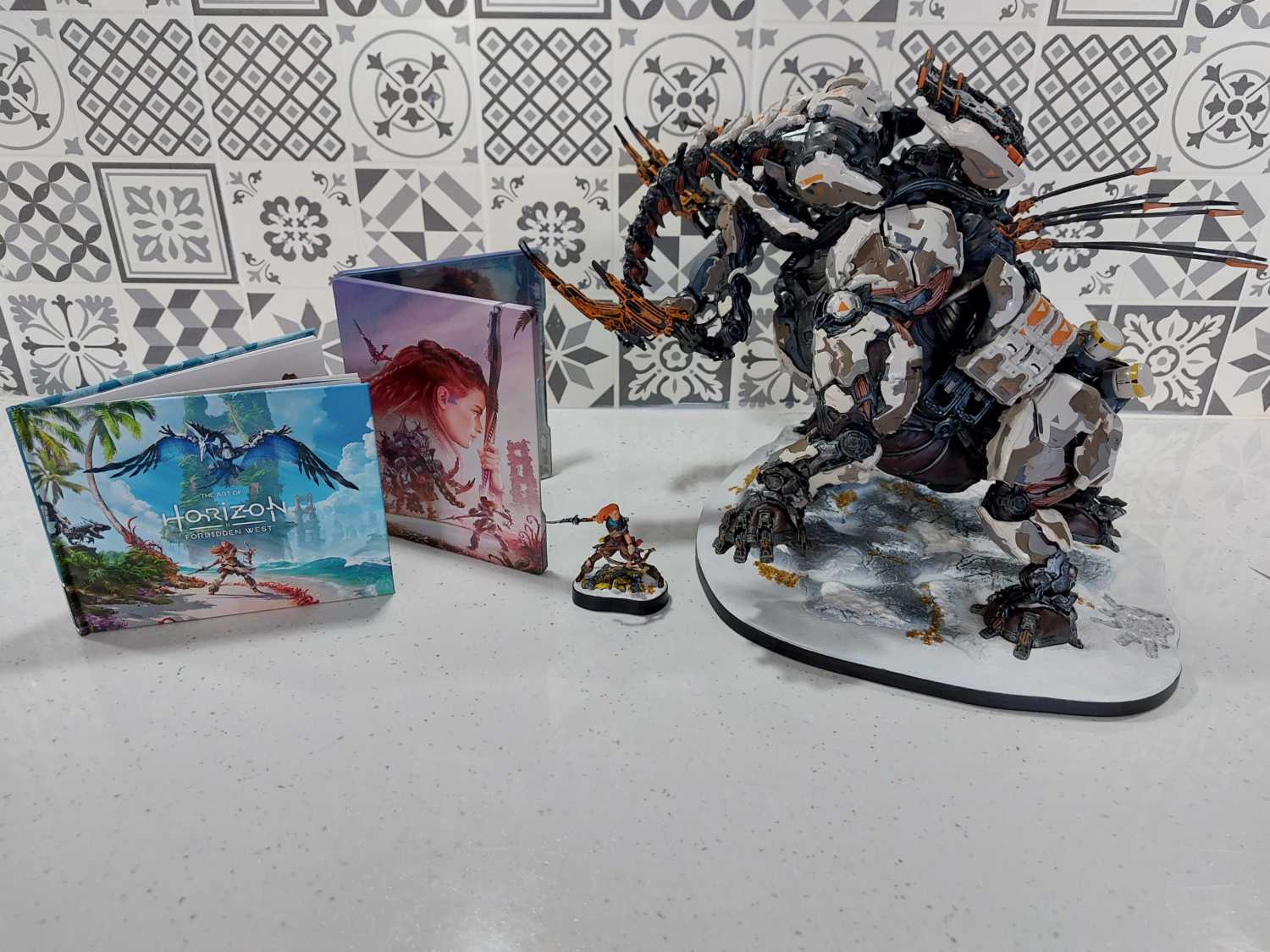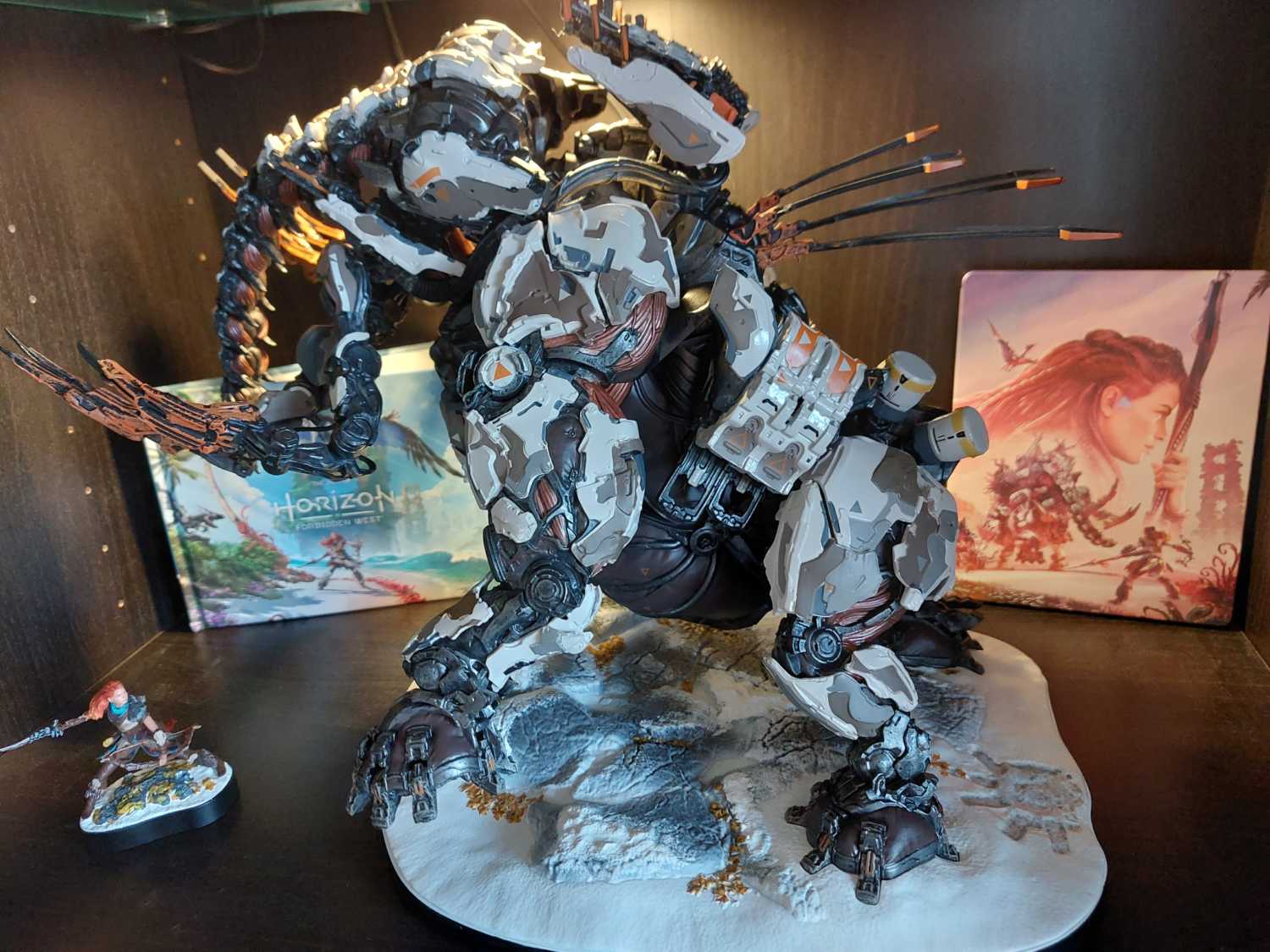 Forbidden West Collectors Edition Gallery of Additional Images
For those who are looking for more of this Horizon Forbidden West Collectors edition Unboxing, here is a gallery dump of all of the additional pictures that I took.