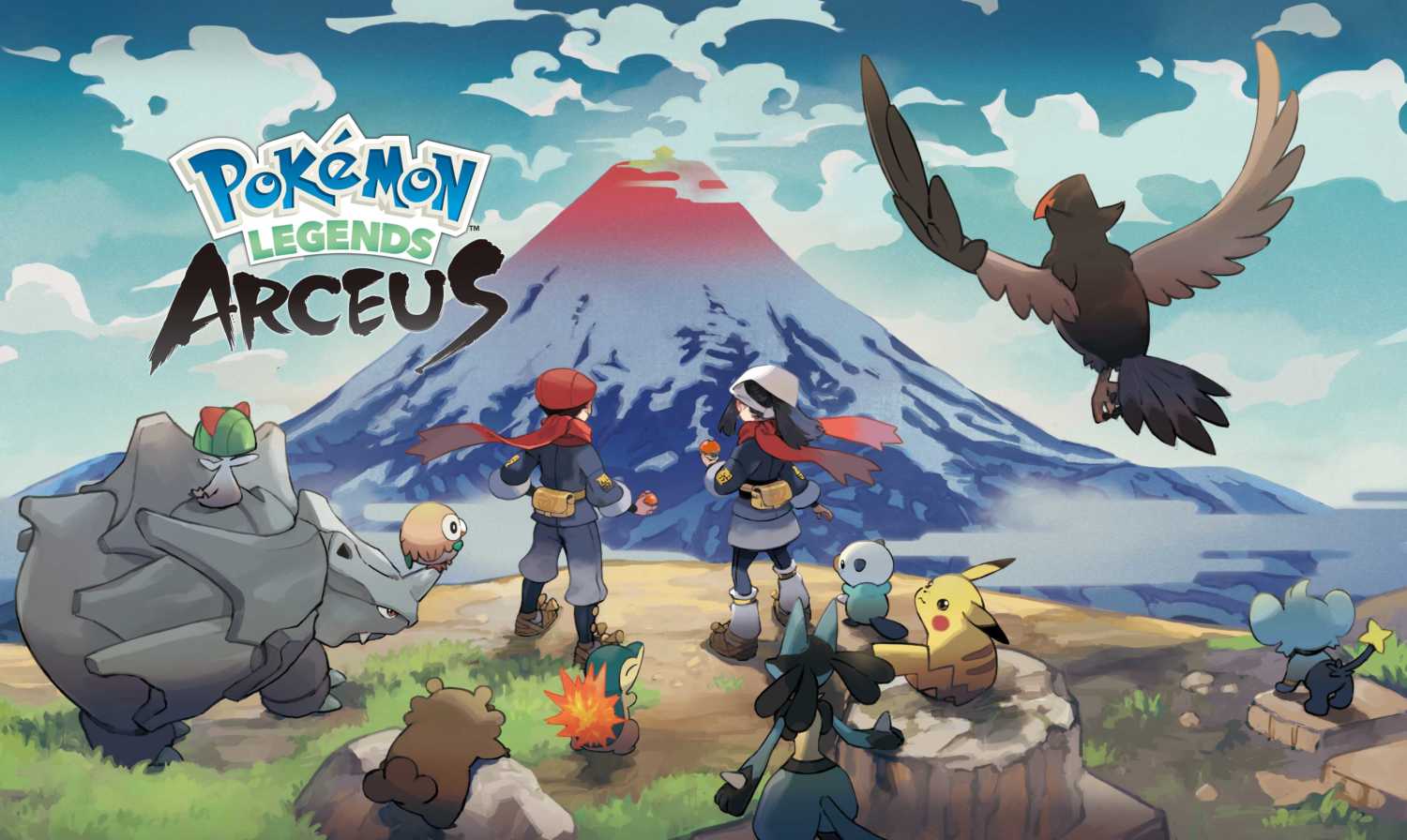 On The Trail of Giratina is a side request in Pokemon Legends: Arceus. You will be tasked with finding out the truth behind the huge shadow in the Cobalt Coastlands. Seems easy but what exactly are you looking for. You will likely spend some time searching around here and coming up with nothing.
The solution is rather cryptic, like many of the side requests in this game. Thankfully, once you are pointed in the right direction, the rest becomes rather easy. Here is what you need to do.
Where Is The Shadow In The Cobalt Coastlands?
So this is what threw me off first. I was flying around the coastlands looking for some kind of giant shadow that would be easy to see. Turns out, there is no shadow at all. You simply need to make your say to the "Spring Path". You may have found this place before but were unable to get in as you lacked the ability to climb the cliff surrounding the cave.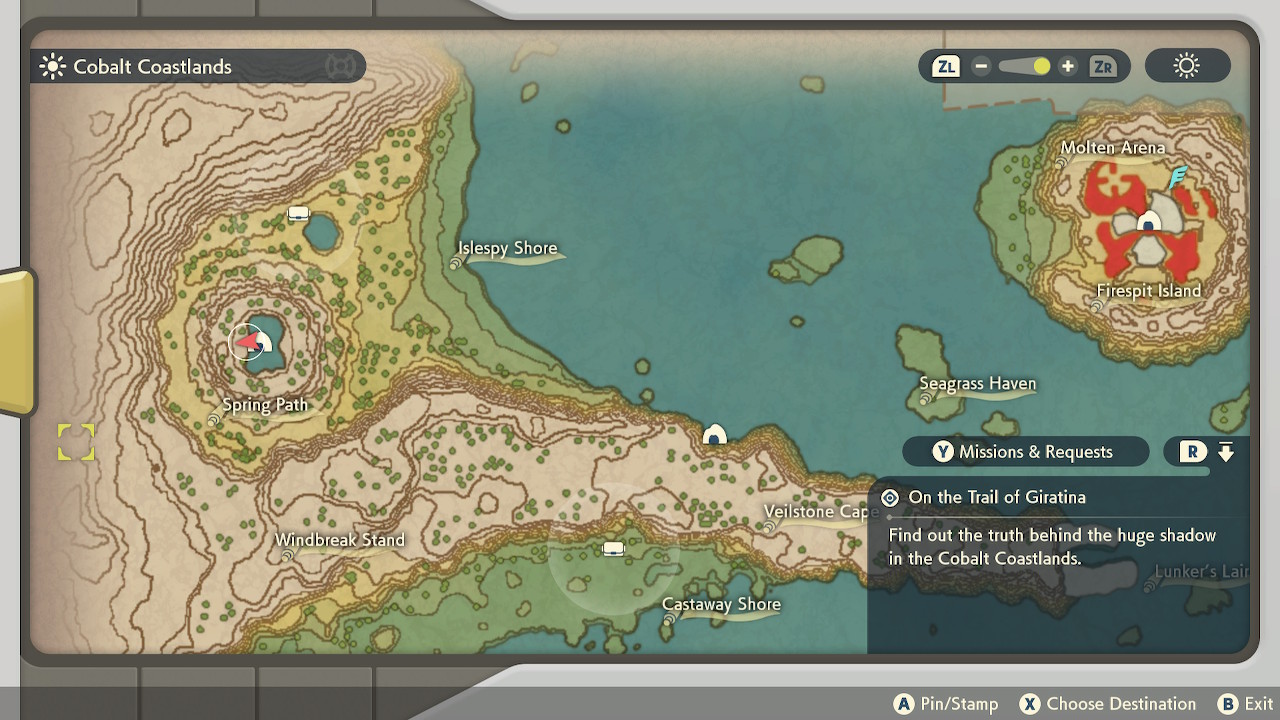 Fly to the location marked with the red arrow on the map above and you will find yourself in front of a large cave. Head inside to begin the battle!