Now and then I have walked into a room and found there are 4 or 5 large golden tentacle monsters. They run away from me right away. Is there some kind of reward for killing all of them or something? I have never been able to destroy them all.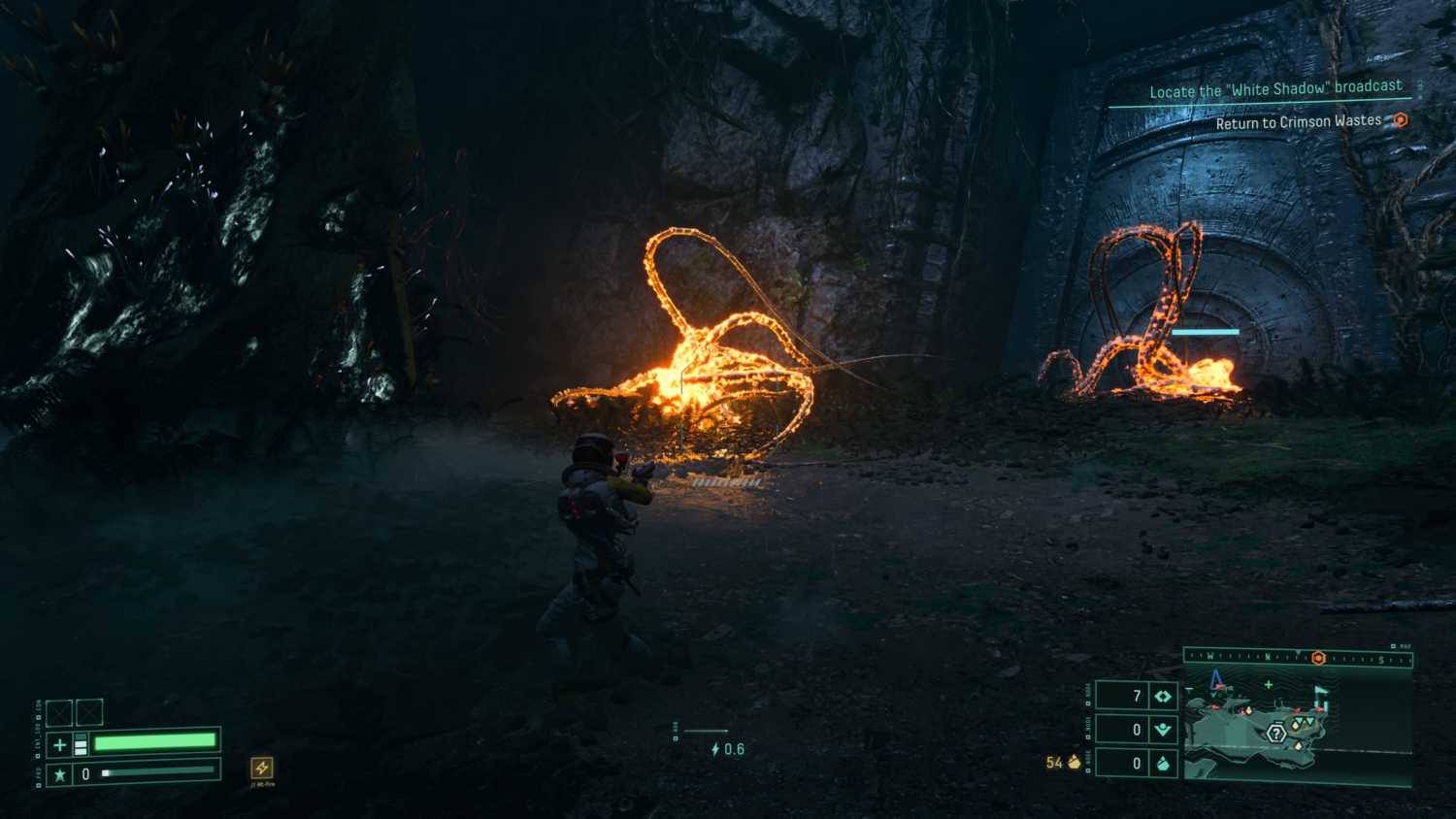 I think these are just like a bonus enemy or something. Shoot the hell out of them and they will drop loads of obolites. I have never killed them all so I am not sure if there is a bonus for getting them all.
RETURNAL QUESTIONS
[Returnal]
- Just how difficult is the fourth biome in Returnal, I have heard it is really difficult?
View Answer
[Returnal]
- How do you destroy the turrets that are surrounded by a red shield in the jungle biome in Returnal? Guns do no damage to it.
View Answer
[Returnal]
- How do you destroy the orange barriers that are blocking chests and doorways in Returnal as they cant be broken with a melee attack.
View Answer
[Returnal]
- The ships computer has a message warning that there is an unidentified item in the cargo bay. How do you get inside?
View Answer
RELATED QUESTIONS
[Sea of Thieves]
- What are you meant to do with the bounty skulls in sea of thieves? I found the glowing green skull on an island and dont know what to do with it.
View Answer
[Ghost of Tsushima]
- When you rest at a hot spring in Ghost of Tsushima, does it matter which option you pick for your thoughts? Will they both give the same bonus?
View Answer