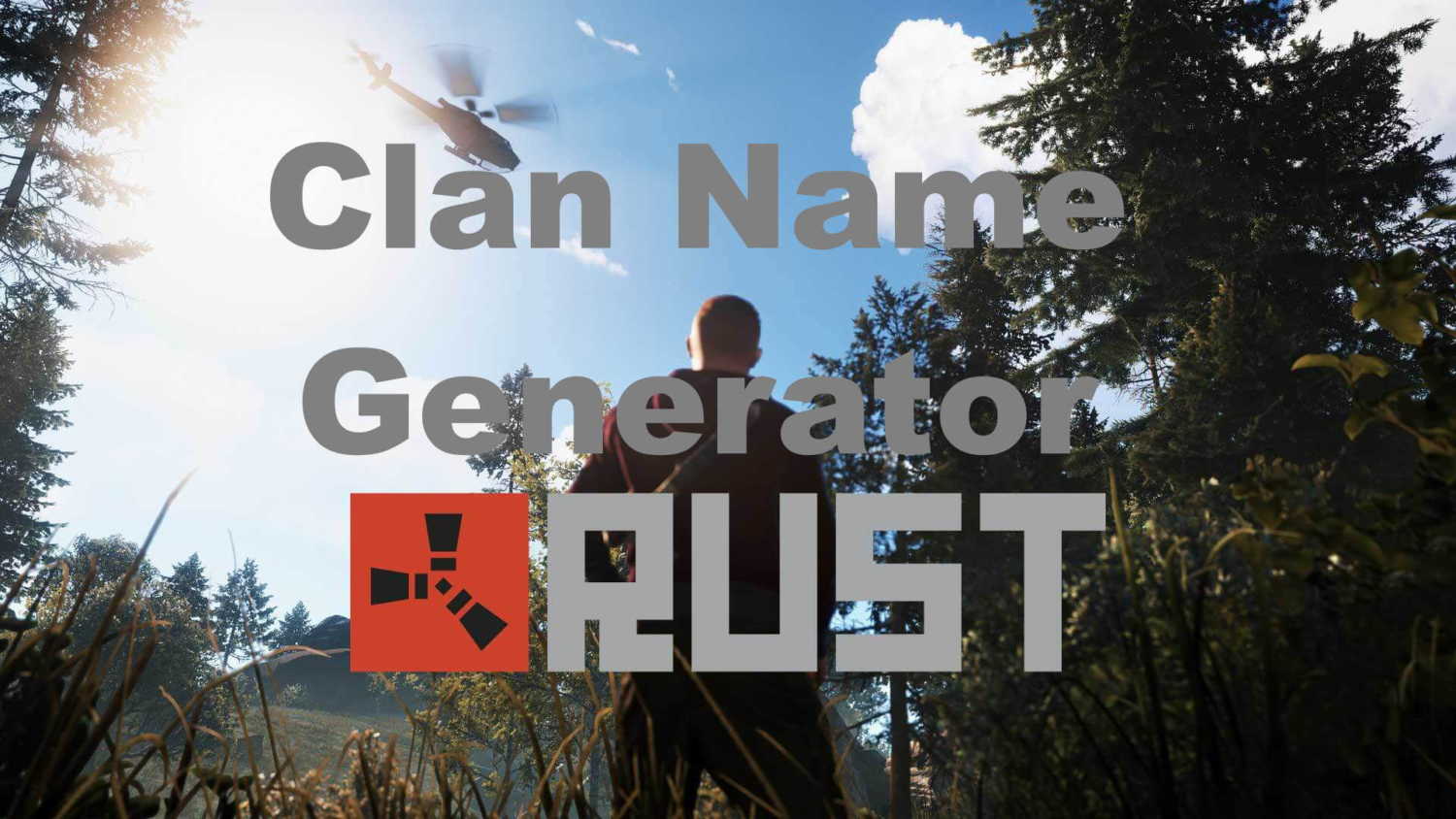 Rust is a popular multiplayer shooter that puts players in an open world where players must build shelter and defences to fend off other players. The game features automatic weapons but it has quite a pre-historic, tribal-like culture to the teamwork that goes on. This page has a Rust clan name generator that will help you get some really good tribal style clan names to use for your team in Rust.
The focus of this tool is to create some names that sound more tribal. If you are looking for a more dynamic range of rust clan names that fall under various different styles like war, technology, folklore etc, you can check out the standard clan name generator that will give you a lot more variations but they may not be so well suited for this game.
The Rust clan name ideas that will be suggested from the Rust clan name generator below should allow you to come up with names that suit teams that like to focus on building advanced structured or those that like to pillage and burn without ever building a structure to call home. Hopefully, you can find everything you need from this tool.
To get started, you can click the button below and it will start giving you some name suggestions with variations that should help you find some inspiration.

Generating Name...
Rust Clan Names
For those looking to set up a clan and get some players to play online with, the rust name generator above will give you a huge range of suggestions. If you are looking to take this seriously, you can also check out our Gamertag generator to make sure you have a good name to go along with your new clan.
The rust clan names below are some of the best examples of the suggestions that have been created using this tool. You can combine some of the ideas here with some of the great suggestions that come from the tool to end up with a great rust clan name that players will want to be a part of.
The Divergent Barbarian Clan
The Elite Satan Brotherhood
The Rampat Lion Tribe
The Rabbid Moon Cannibals
The Chivalrous Fox Tribe
The Merciful Pheonix Tribe
The Hallowed Axe Clan
The Ethereal Lightning Tribe
The Abnormal Demon Tribe
The Industrious Owl Tribe