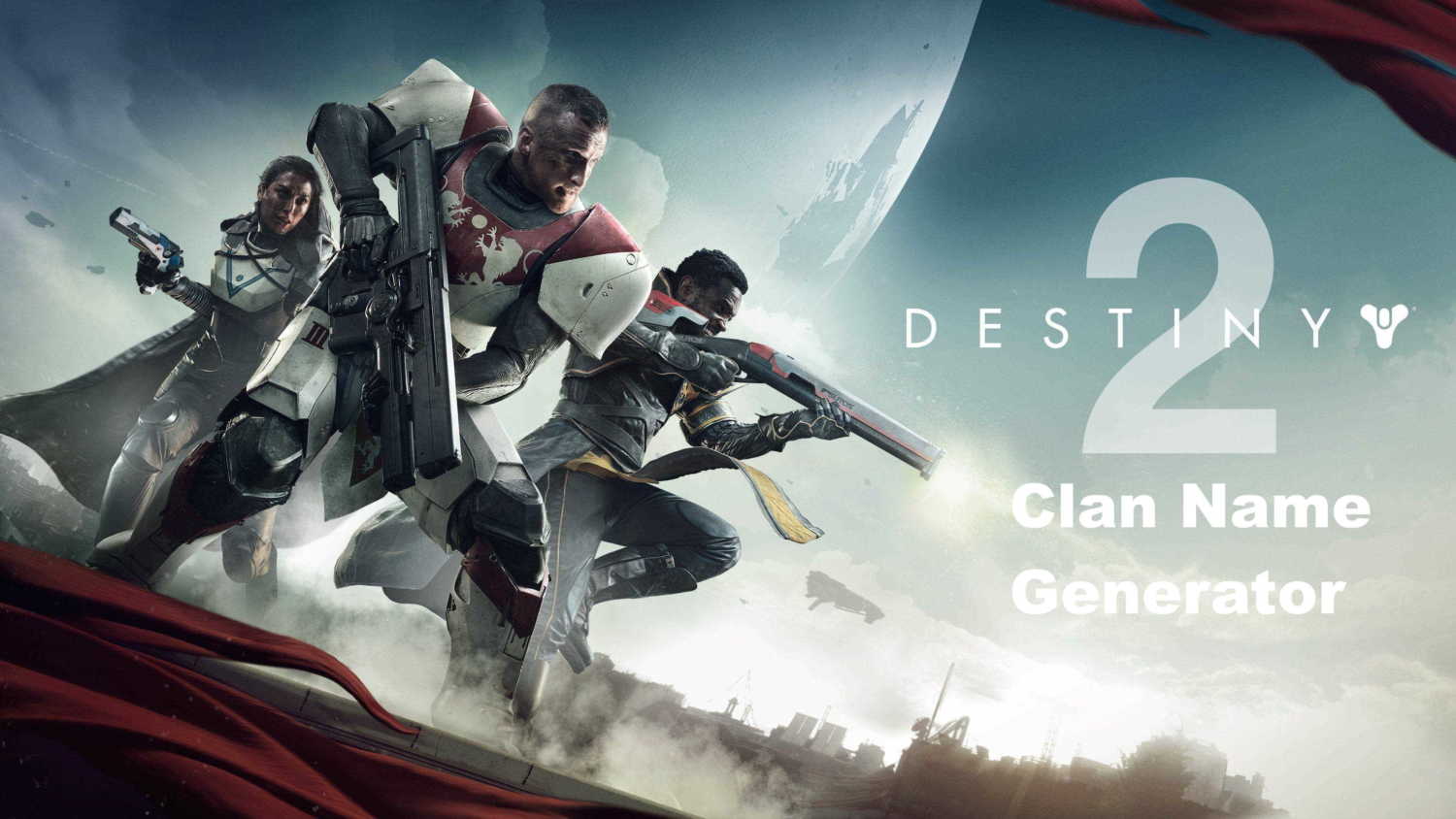 Destiny has become one of the biggest online multiplayer games on the market. Following the massive success of the Halo franchise, Bungie has gone on to make an online-only loot shooter which is continuing to gather large numbers of players every month. For people who play this game often, you may want to join a fire team. This page contains a Destiny clan name generator that you can use for creating a team of players.
Destiny is set in the distant future where humanity has developed the means to travel to other planets. The futuristic sci-fi setting makes any destiny clan names that you pick needing to reflect this setting. There is nothing stopping you from going for classic pirate crew name ideas for your team but you will generally want to go for something relevant.
The Destiny clan name generator below will give you futuristic-sounding names that fit the overall style and aesthetic of Destiny. If you want some more general clan name ideas for Destiny, you can check out the regular clan name generator here.
Destiny Clan Names
The clan name generator tool above should help you find some awesome destiny clan names that you can use online. There is a chance that some of these may be taken but you can easily switch up some of the names that you get by adding some personal information that represents the team you are looking to create a clan for.
Destiny clan names should be inspired by space and science. The suggestions this Destiny clan name generator produces should give perfect suggestions that can be used as Destiny 2 clan names or for the original game if you are looking to return to it.