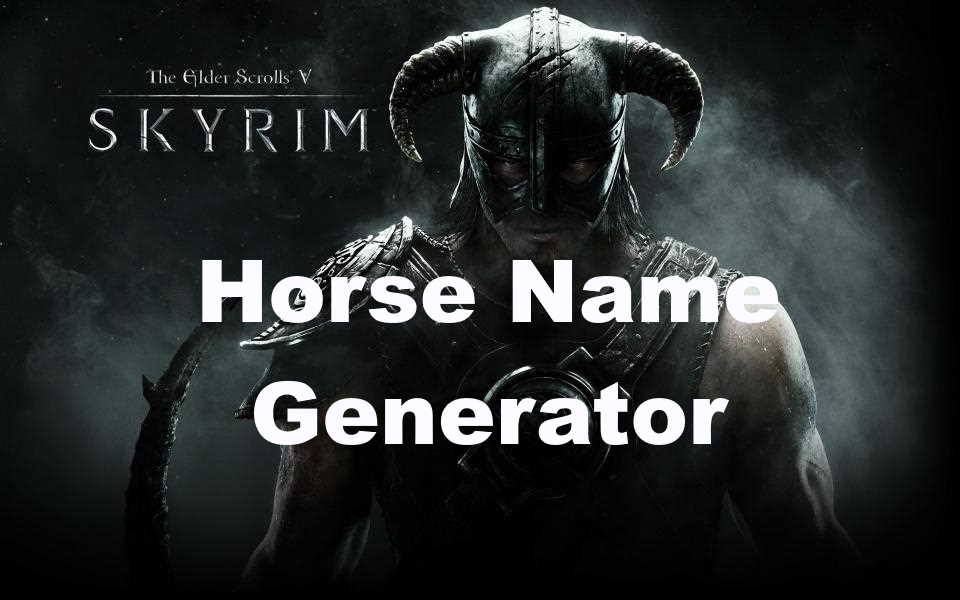 Many players find naming their horses or other mounts in Skyrim to be a difficult task. Formally naming them may not be something the game encouraged but it is something that a lot of players enjoy doing when they finally get a horse they like to share the rest of the vast adventure across Skyrim with. If you are stuck for horse name ideas, the tool below will help you out.
Mounts in Skyrim are fairly standard for an RPG in this style of a fantasy setting. Riding dragons is not something that we can do, unfortunately, at least without mods anyway. So generally speaking, you are going to be looking at a horse or some skinned variation of an equine variation.
The name generator below will give you loads of great mount name ideas for Skyrim. It is actually a general name generator and hence, something that you can use to give yourself a new handle or play around with for in-game purposes of creating characters for Skyrim roleplay.
Skyrim is not known for being a humorous game but there is no reason why you can't bring a bit of humour into the world with the name you decide to use for your mount. Use the button below to get started with a series of different names and use the filter to switch between the style of name that you want to use.
Gender:

Generating Name...