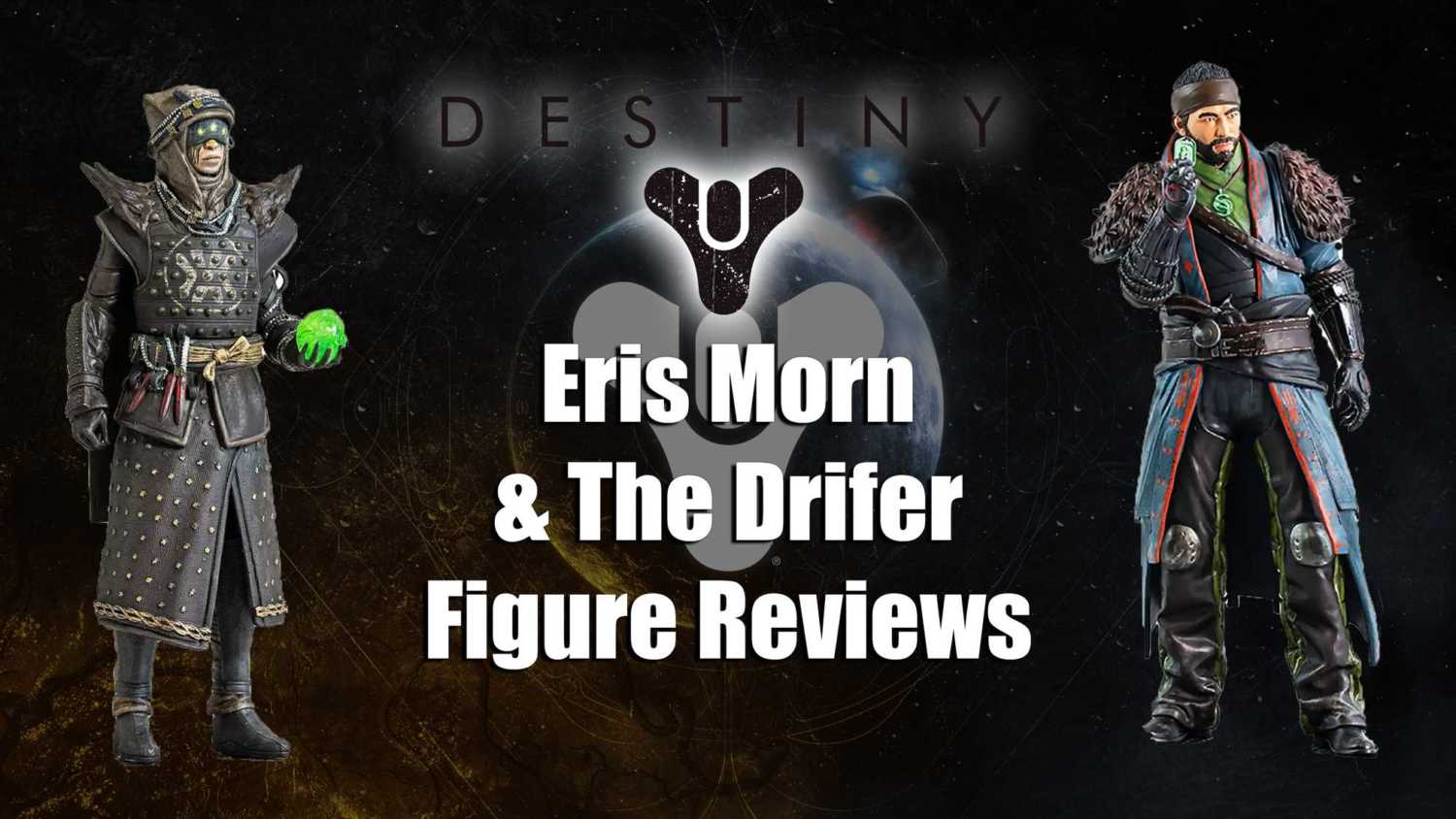 Having been incredibly impressed by the Doom Cacodemon figure from Doom Eternal, I had high hopes when picking up two Destiny 2 figures, also created by Numskull. Do they live up to the same level of quality? Check out the review below!
Both figures are from the same set and are of a similar height but there is quite a large contrast in the quality between the two. Here is the full review, unboxing, and information about both of these gaming figures. Check out the full review of the Numskull Eris Morn figure here.
The Drifter Review
This is one of the more disappointing figures I have ever purchased for a few reasons. When compared with the quality of some other Numskull figures, this one falls short of what you might expect.
The biggest and most glaring problem with this figure is the texture of the clothing. It is incredibly glossy and shiny. I get that his clothing is meant to be made of leather but it does not look like leather, it looks like PVC and is quite ugly to look at.
I remember owning some older WWF figures when I was a kid and there were always cheaper figures you could buy that did not articulate quite as well. This Drifter figure reminds me of them. The build is far too ridged and just feels like a cheap plastic toy.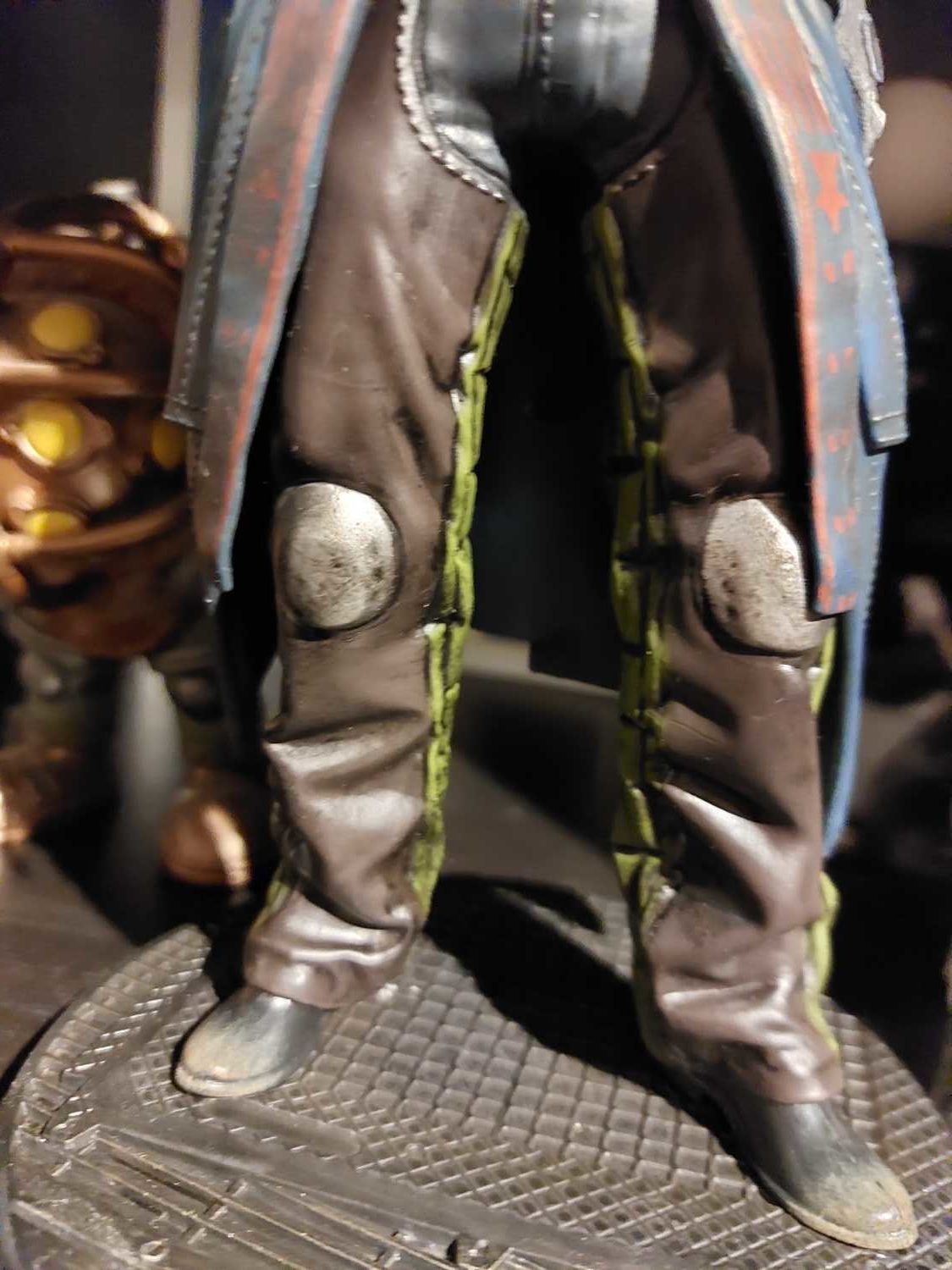 This considerable drop in quality is quite unexpected when you consider the quality of the Eris Morn figure, from the same line of Destiny 2 models was much better quality and actually looks good.
This figure isn't completely terrible. The drifter is a big part of Destiny 2 and he does look good to complete the collection but he is definitely going to be one that you keep at the back of the shelf, only showing his face and hiding them ugly plastic pants.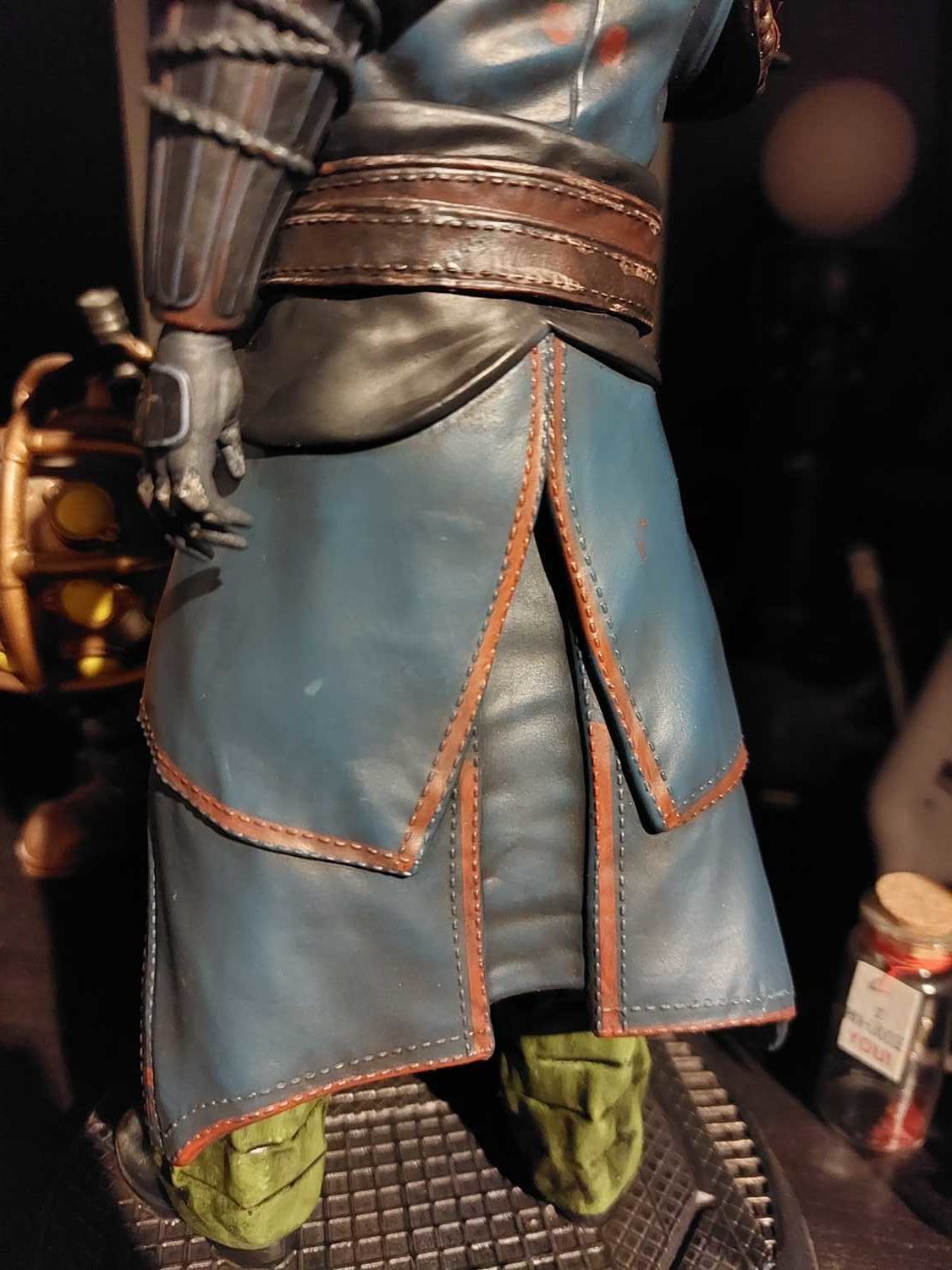 When it comes to the quality of the paintwork and overall detail, this model of the drifter is quite good. His face looks very accurate and there is very little paint smudging while still offering quite a lot of precise detail and contrast between the colors on his clothing. It is a real shame they went for such a glossy plastic finish as this ruins what would have otherwise been a nice figure.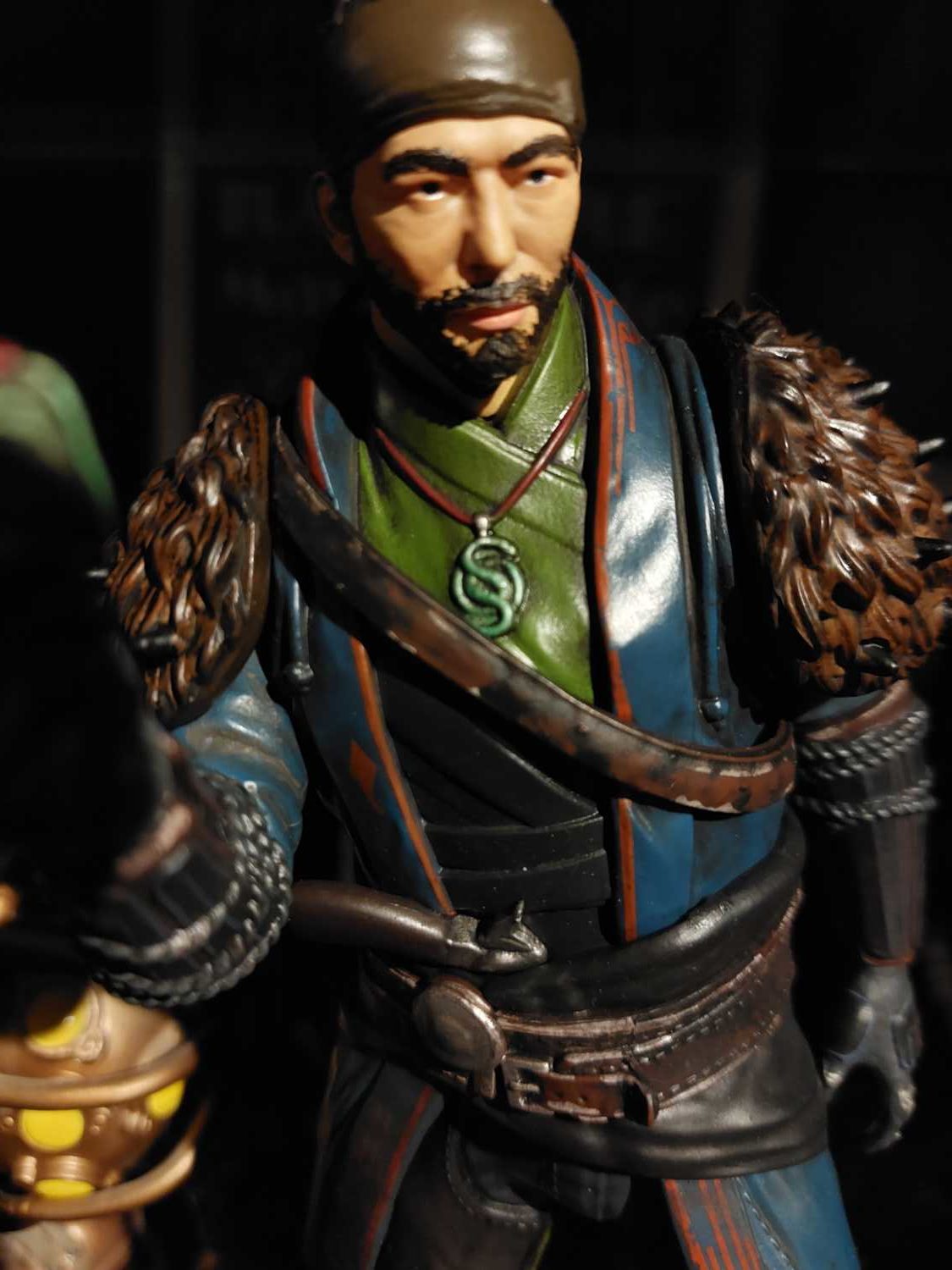 THE VERDICT
This figure is quite a big let down. Not only is it far lower than the standard of quality you would expect from Numskull but it is not even a consistent level of quality across the different parts of the figure itself. The cloak from the back looks like leather but the front looks like cheap plastic. You would expect this cheap level of quality from an Action man, not an expensive replica.