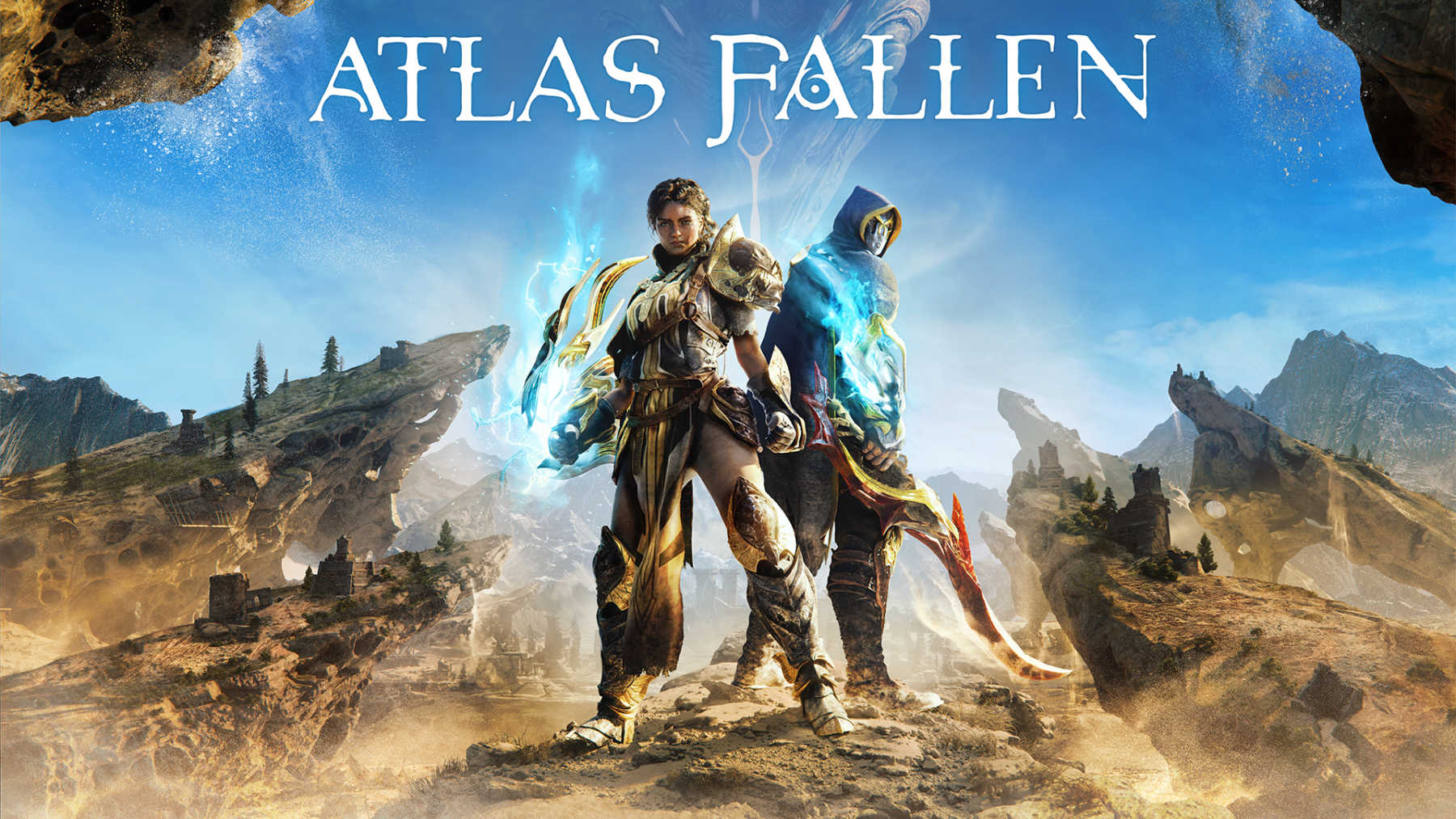 When you make it through the caves, you will find yourself in a far more visually stunning desert with snowy mountains in the distance. You will speak to a guard nearby who will give you the quest "Tithe Road Secrets" which has a couple of different steps that you need to do in order to complete.
The first part of the quest will take you down the road a bit to recover some essence barrels. Following this, you will need to obtain a knights spy report. In general, the quest is not overly tricky but there are a few parts that do not make all that much sense. For anyone who is stuck, here is what you need to do for the tithe road secrets quest in Atlas Fallen.
Recover Essence Barrels
This part is slightly misleading due to the rather lazy method in which items you need to gather all look the same. In this case, you are not actually looking for barrels, you are looking for the same white glowing item that trinkets and pretty much every other item in the game looks like when you can pick it up.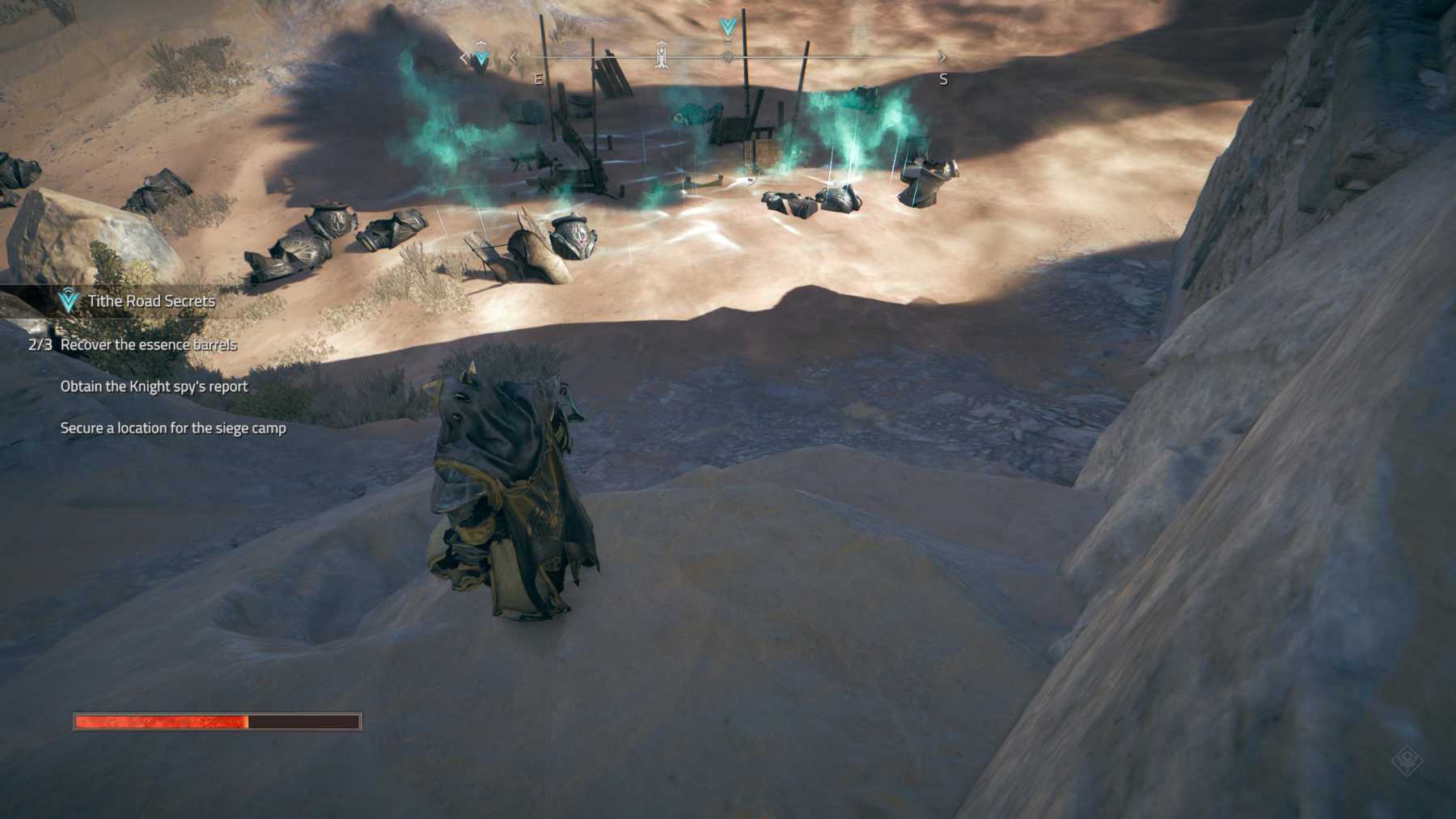 Head to the area marked on the map and you find the wrecks of caravans sticking out of the sand. Use the raise ability on the blue glowing parts of the wreck to lift the caravan out of the sinking sand. There should be a white glowing orb that appears with the caravan. Pick these up as these are the essence barrels that you need for the quest.
Knights Spy Report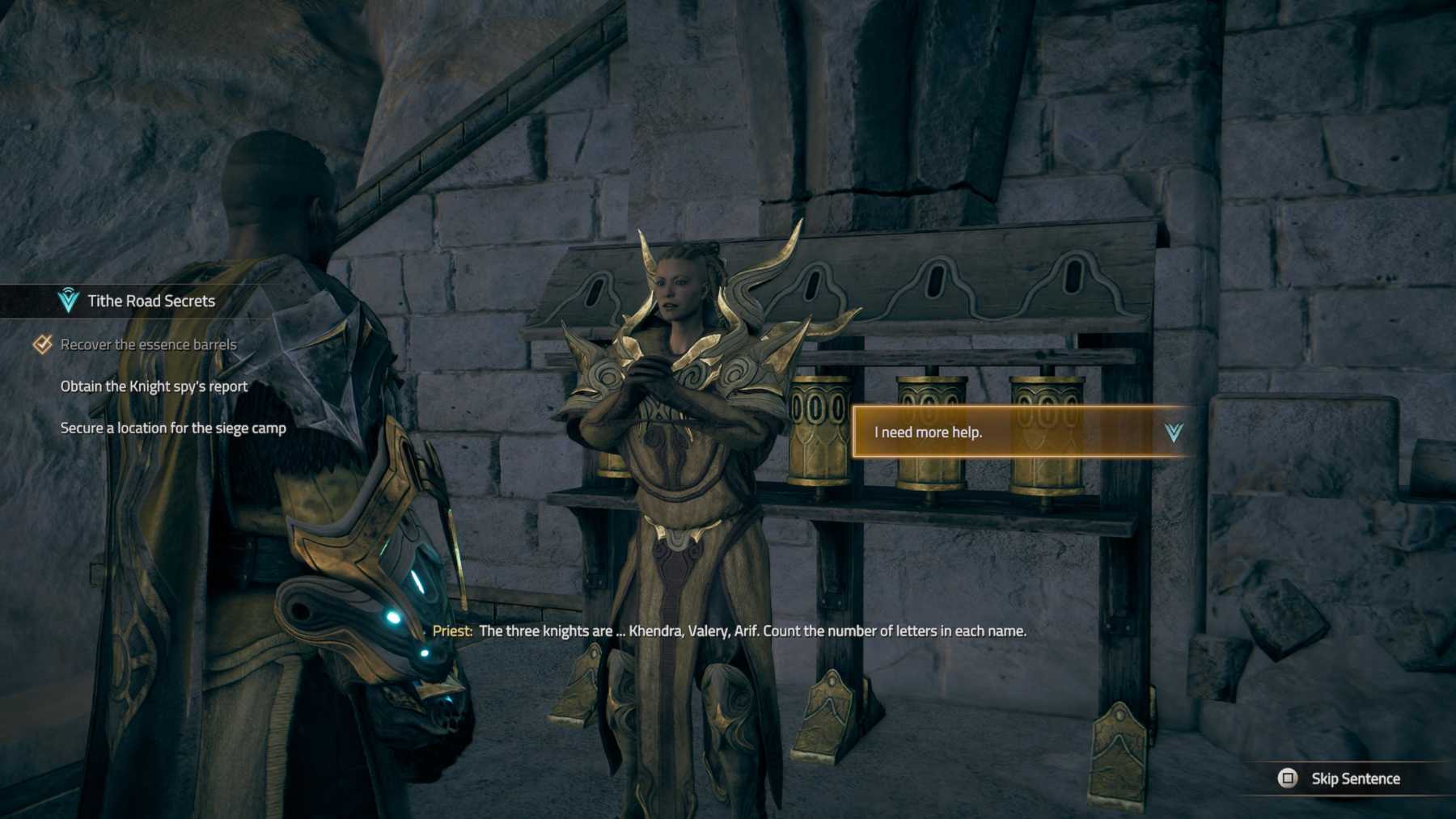 This part of the quest is difficult to understand and is not made easier by the rather clunky quest log that the game has. For this part of the quest, you will need to figure out what the three correct words are for the password. To get these you will need to find the three journal pages that are very easy to find in the nearby structure. The word in the position that corresponds so the number of letters in someone's name is the answer. Awful right?
What Are The Three Words For the Riddle?
You do not need to actually find the journal pages and figure this out. The password should be the same for everyone. Use the following words for each of the questions to get through.
It doesn't matter if you get it wrong anyway. After getting it wrong twice, she just gives you the knight's spy report anyway. So a fairly pointless puzzle really.