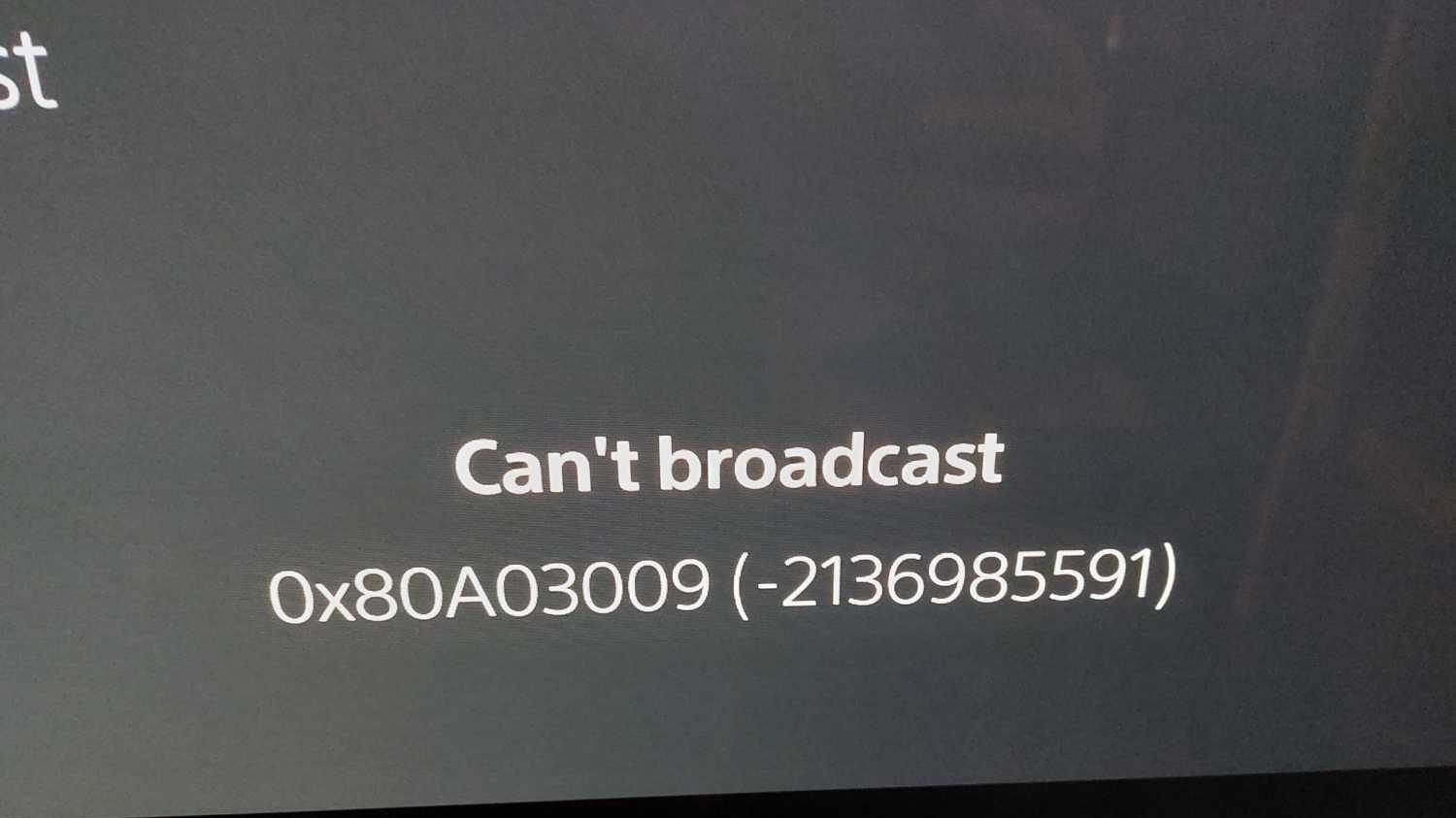 Welcome to hell! If you are reading this post, you are likely in the depths of frustration trying to figure out why the hell Twitch is not letting you broadcast for more than 27 seconds? Well, there isn't an abundance of information out here to work with and this one is not a simple one to even diagnose, never mind get help from Sony or Twitch on.
This issue is related to the "Broadcast stopped connection to the server has been lost". You will only see this issue if you had the broadcast menu open when your stream disconnects at the 27-second mark.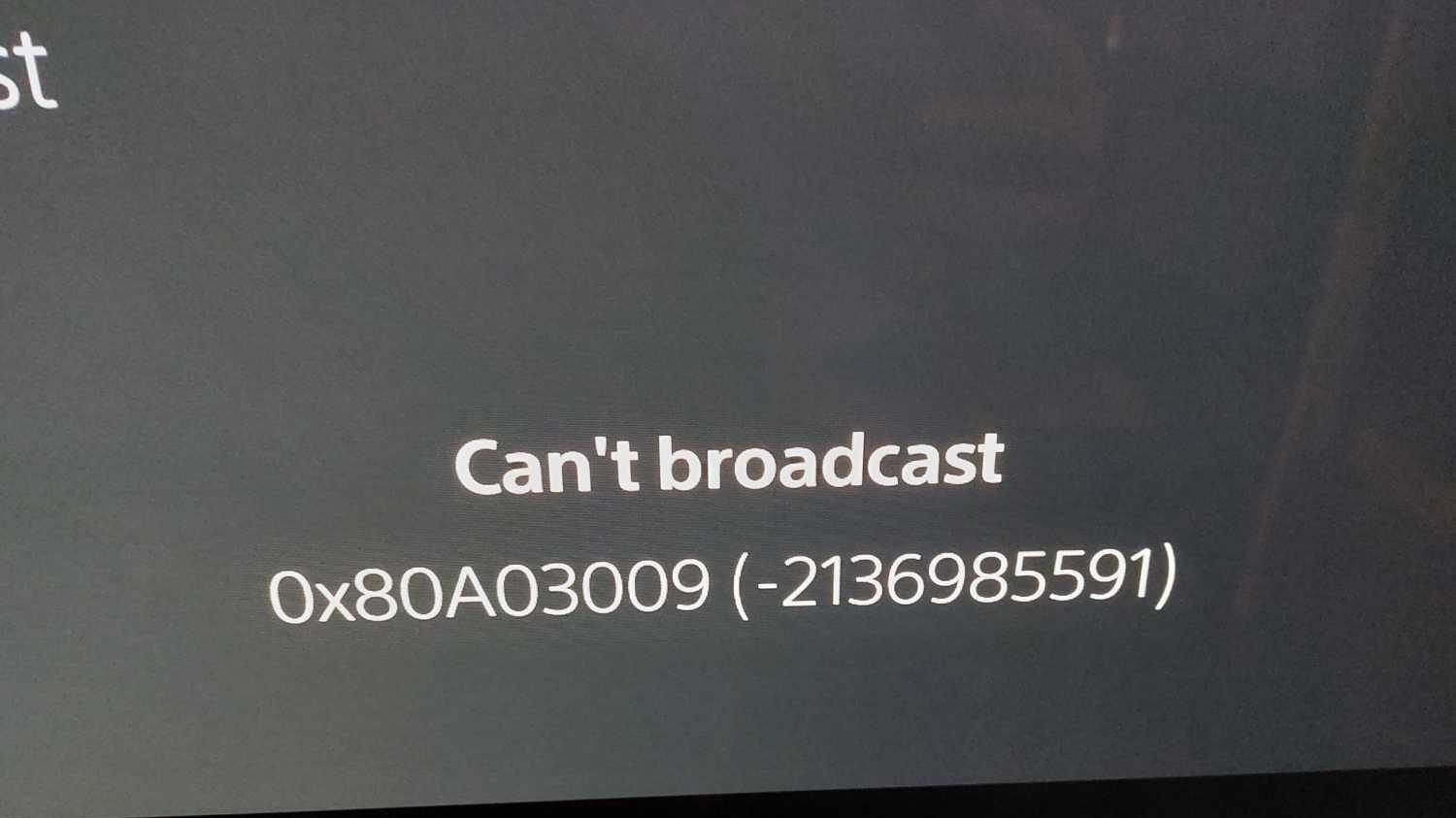 Having dug into the depts of some PlayStation documentation, It is shown that the error 0x80A03009 (-2136985591) is related to a SCE_GLS_ERROR_RTMP_BUFFER_OVERFLOW_T error. Unfortunately, that is where my knowledge ends. So I decided that I had only one option. To call Sony…knowing I was more than likely going to be asked to restart my router. Anyway, I did it and here is what I got back from them. https://www.psdevwiki.com/ps4/Talk:Error_Codes
What Causes 0x80A03009 (-2136985591) Broadcasting Error
After spending a few hours trying to get through the PlayStation support, they were unable to figure out what could be causing the problem. They went through pretty much everything I had already tried. After exhausting all options, they suggested I return the console for repair as it seems to be a hardware issue. Before pulling the trigger on this, I tried one last thing. I called my ISP.
I could see from my router logs that there were lots of dropped packets. I really don't know much more about it from here but it seems like a red flag. I said it couldn't hurt to give them a call to see if they could help out before I go and send my PS5 away and have to wait weeks to get it back. UREKA! we found the problem.
IP Packet Fragmentation and Packet Loss Is The Issue
I am not privy to the technical details that went on behind the scenes here. I have called a few ISPs in my day and they almost always try to put the blame on you. This time was strange, they looked into it and spotted the same bloated logs that I had seen. After some basic debugging steps they determined the packet loss issue was their fault and the cause of the errors I was seeing were down to "IP Packet Fragmentation". Don't ask me what all this means but it was what they told me.
If you find yourself in a similar position, it may be worth calling the ISP and throwing these words at them. I was told it could take up to 24 hours to resolve but was resolved within an hour or so. The PS5 was not at fault here. Once I got confirmation from the ISP (via SMS) that they had identified and fixed the problem, I ran another internet connection test and everything worked again.
Relationship With The CE-35235-8 Error
This error code is not showing on screen but it is linked to the 0x80A03009 (-2136985591) error on the psdevwiki. Digging into this results in LOTs of results. Sadly, the suggested fixes are all the same fixes that I had already come across when dealing with the original "Broadcast stopped" error message. Not exactly helpful but it is some concrete error codes that connect the problems together. Further help for the people on the other side of Sony or Twitch…if I can ever get a hold of them.