Ilmo has said the key to the trailer park is in the safe at coffee world. I drove back to bright falls and went to the coffee shop but nothing is happening. The woman who works there behind the counter won't talk to me. The chef in the kitchen won't either. I walked around the back of the shop and can't get into any of the rooms. I don't see a safe or any prompts on how to get the trailer key. What am I doing wrong?
1

Answer

It sounds like you are at the oh dear dinner and not coffee world. The dinner does have a coffee world sign nearby but it's not the right place. 

When you speak to ilmo, he will say to follow the trail behind him to get to the trailer park. This trail will bring you past coffee world along the way.

The map below will show you where to find coffee world. You can't miss it I'd you follow the trail.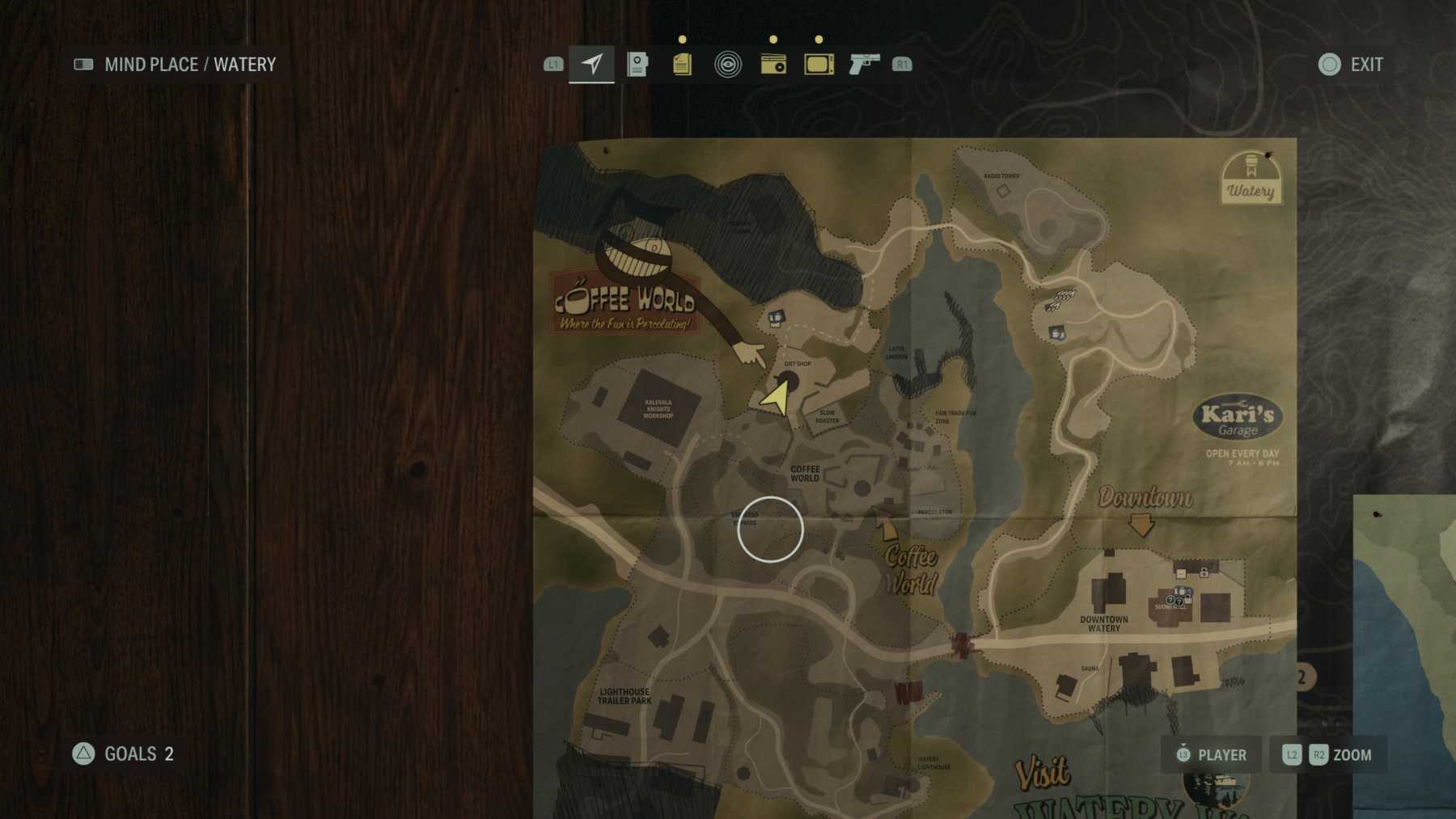 ALAN WAKE II QUESTIONS
[Alan Wake II]
- What are you supposed to do with the light down in the tunnels of shrine st station in Alan wake 2?
View Answer
RELATED QUESTIONS
[Sagebrush]
- The pantry note says a key is left on the bookshelf near the ping pong table but nothing is there
View Answer
[Maquette]
- Where is the lock for the large gold key you get around the back of the Ferris wheel?
View Answer