The fortune telling machine around the back of the fun fair and Ferris wheel has given me a large gold key that has a red gem stone in the middle. I brought it back to the middle area and I am stuck here now. The large key does not open the lock for the door in this area so I am stuck with what to do. I have looked all around the area for a key hole to out the key in while smaller or current size and can't find anything.
This is the first puzzle where you have to think outside the box when it comes to traditional puzzle games. Make the key as large as possible and use it as a sort of ramp to get over the wall with the green top. The picture below will explain better.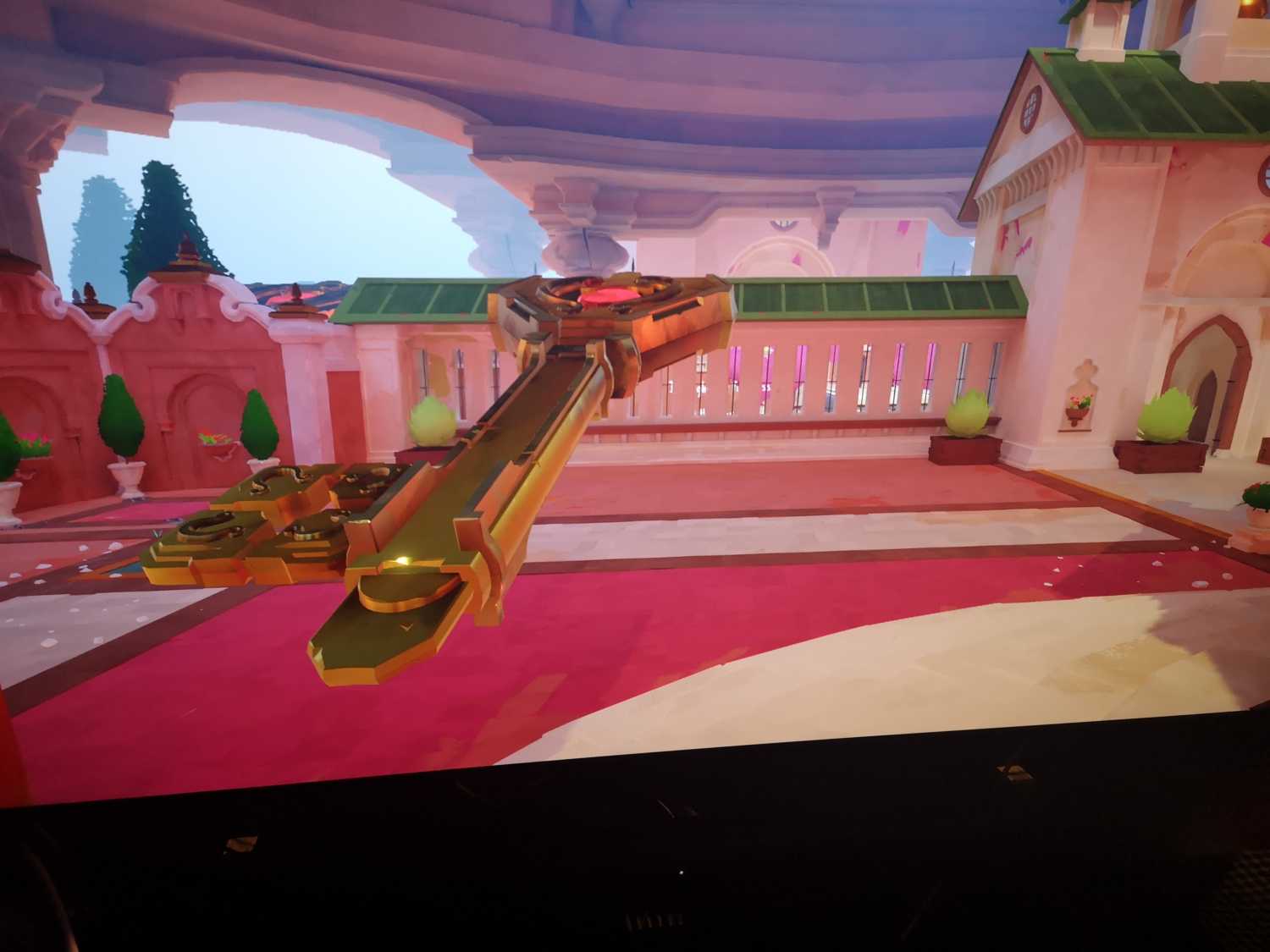 MAQUETTE QUESTIONS
[Maquette]
- How do you get the red stone inside of the blue building to unlock the red door?
View Answer
[Maquette]
- How do you reach the final floating tower that is missing a bridge but has a switch over at the other side in the spiral level of maquette?
View Answer
[Maquette]
- What are you meant to do at the start of the exchange level in Maquette, the dome is the only structure i can touch and it does nothing when i interact with it.
View Answer
RELATED QUESTIONS
[Maquette]
- How do you get out of the beach area at the start of the level? I have the pink stone and I'm stuck.
View Answer
[Syberia 3]
- How are you meant to solve the puzzle with the squid key to unlock the elevator door at the asylum?
View Answer
How do you get through the locked door in the basement of the ski lodge up by the top of the world building in Fallout 76?
View Answer