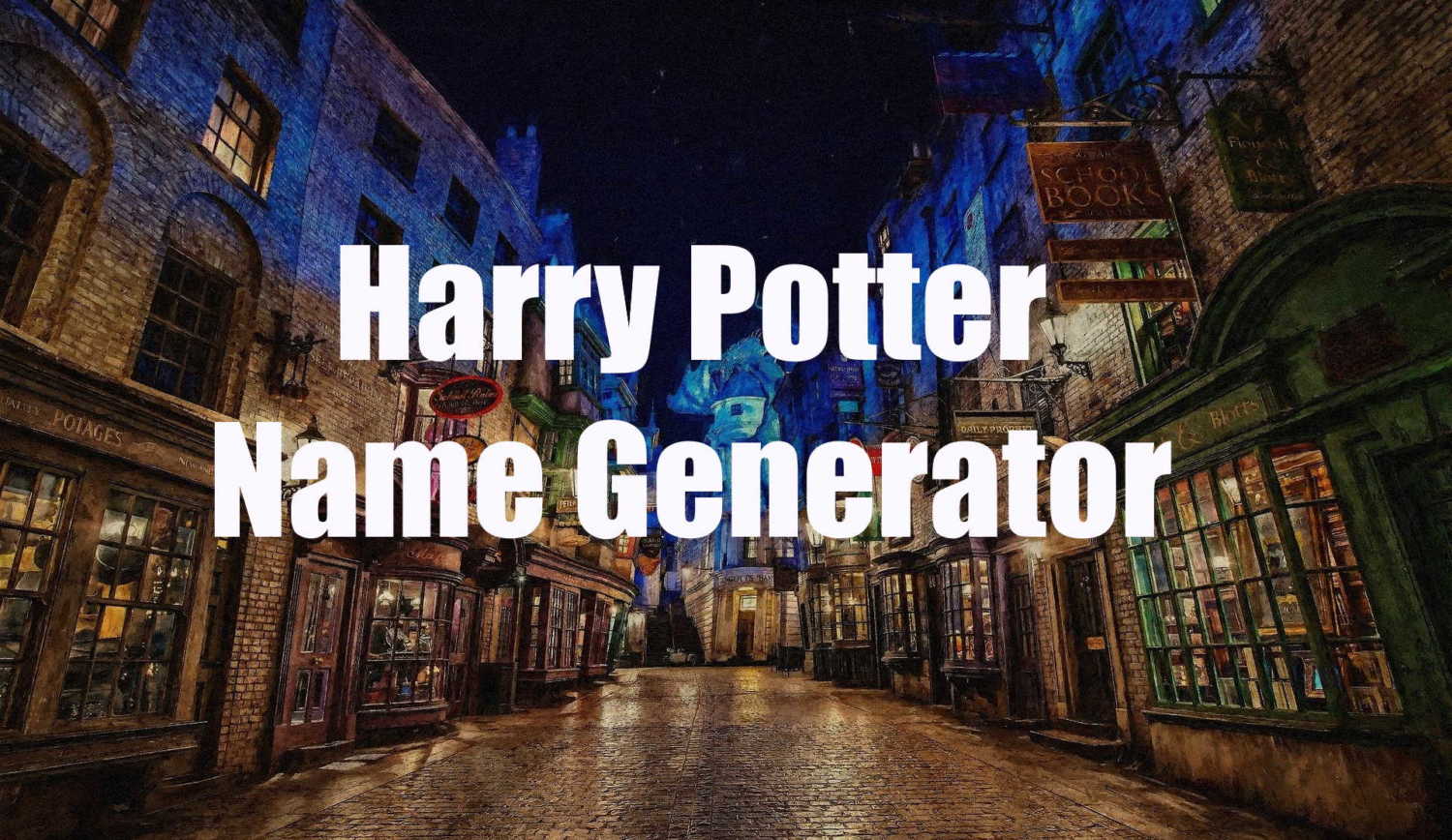 The world of witchcraft and wizardry that was brought to life in the Harry Potter franchise has captivated people across the world. There simply is not enough content out there in the form of books, movies and games to keep us fans busy! This is where people take fiction into their own hands. If you want to get started with jumping into J.K.Rowlings fantastic world, check out the Harry Potter name generator below to start getting some great names for characters.
This tool started out with building a collection of magical surnames that were already featured in the books/movies. From here, it wasn't too hard to identify a pattern which allowed this to give a huge range of diverse names for male and female characters that you may be shipping off to Hogwarts any day soon.
The names featured here are much better suited to Hogwarts students as the names are predominantly based on English culture. If you are looking for something a little more unusual, you could check out the wizard name generator for a selection of names that are a little more traditional for the crazy witch or wizard from alternative universes.
Gender:
Harry Potter Name Ideas For Boy Characters
If you are looking for some male names to assign to your newly created added to the world of magic, the tool above is exactly what you need. Here are some of the great names that have been created that sound just like people you might find walking around Diagon Alley.
Harry Potter Name Ideas For Girl Characters
If you have created a female character that you need to give a name to before she sets off for her first year at Hogwarts School of Witchcraft and Wizardry, you can get clicking above to get some great Harry Potter sounding names.