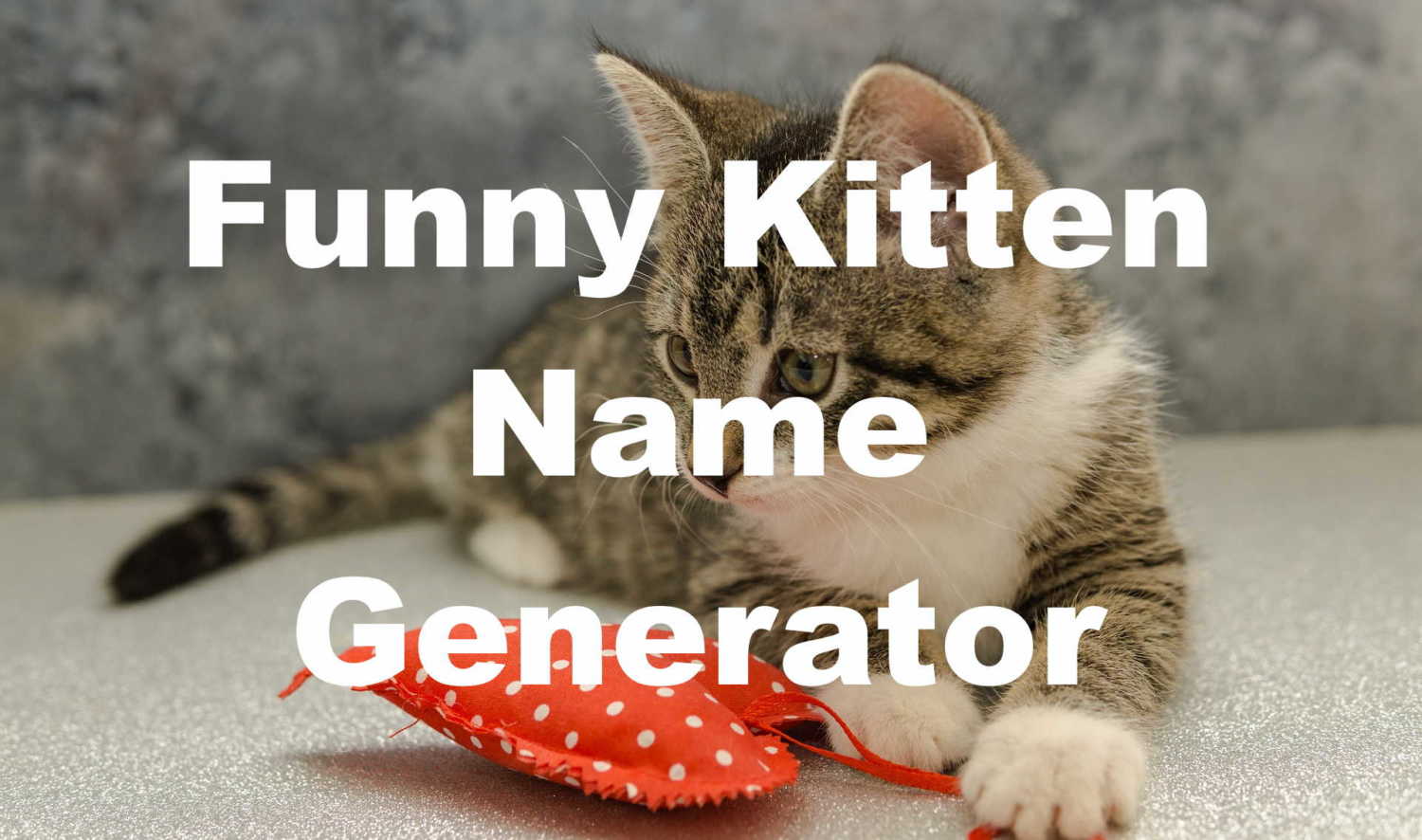 Kittens are a very popular family pet across the world. Most people are drawn to the idea of adding a new family member into their lives and providing them with love and care. If you're looking for some ideas for names that will suit your new kitten, this website is here to help! The funny kitten name generator below will give you a huge range of amazingly funny name ideas that you can use for your new kitten.
There are so many different potential names that you can think of. Some people like to use traditional names that have been around for a long time, whereas other people like to give their kitten a unique name that will really stand out. Whatever it is that you want your kitten's name to be, we're sure you'll be able to find something really suitable here.
Even though cats do not respond to their names in the way that dogs do, renaming your at is not something that people will often want to do. Any experienced cat owner will know that cats know their name and just decide to ignore you most of the time. This is why it is important to get your cats name right the first time around. Putting time into brainstorming is the best way to come up with funny ideas. A cat name generator is a perfect way to help you get some great ideas.
To get started with some funny kitten name ideas, use the button below. You can switch between the genders if you have a male or female cat. If you are looking for something regular, you should check out the regular cat name generator to get some great names to use for your kitten that are not as funny.
Gender:

Generating Name...