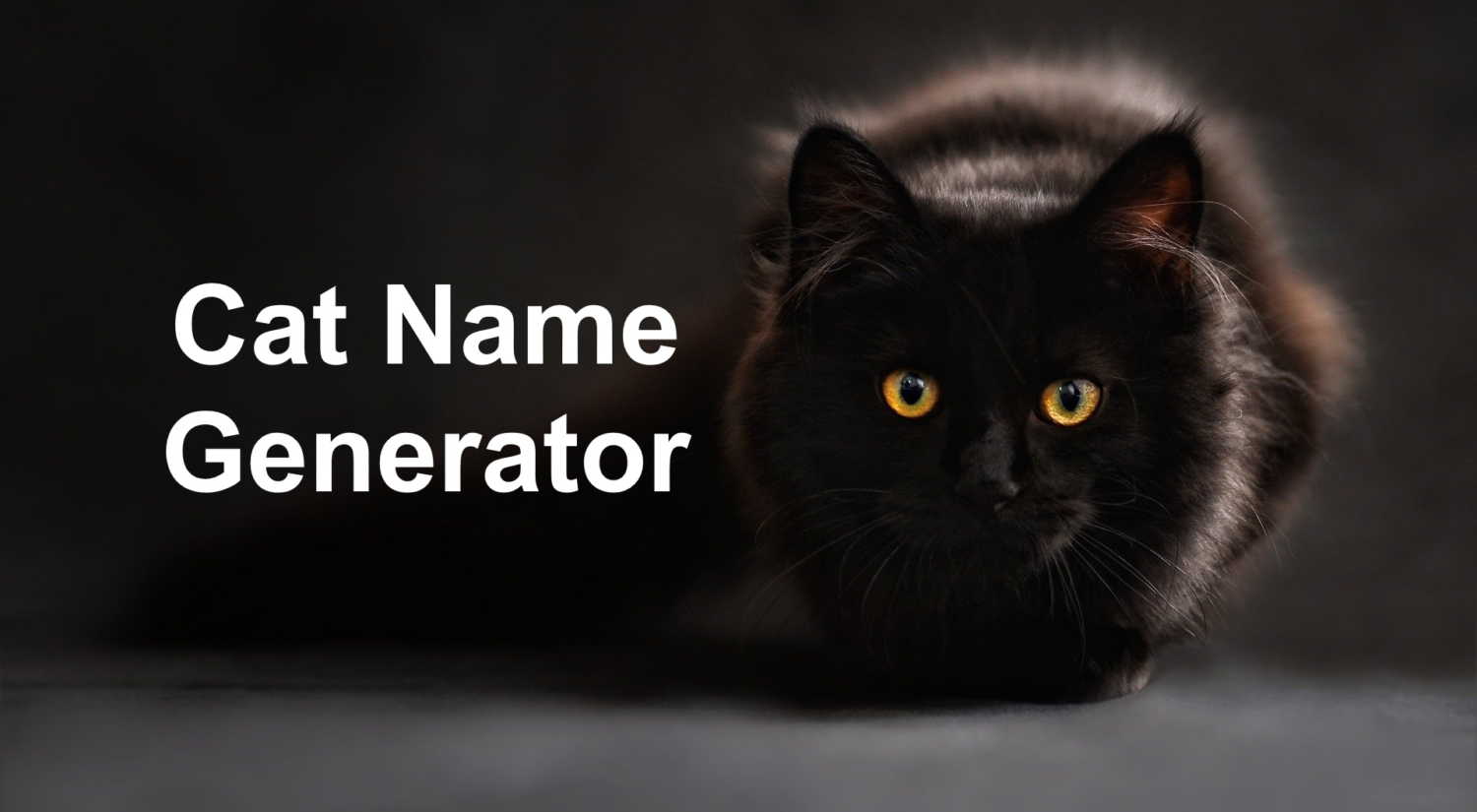 Cats are one of the easiest pets to take care of since they pretty much take care of themselves. If you have decided to add a new kitten to the family and want to pick the perfect name for him or her, this cat name generator will help you do this by giving you a huge selection of male and female cat name ideas.
To get started, simply click the button on the tool below. You can use the filter to switch between funny cat name ideas and regular suggestions. There is also a gender filter that will allow you to generate male cat name ideas and female cat name ideas.
If you were able to find the perfect name for your new pet, feel free to post a cute picture of your furry baby with the name that you picked for him or her.
Gender: