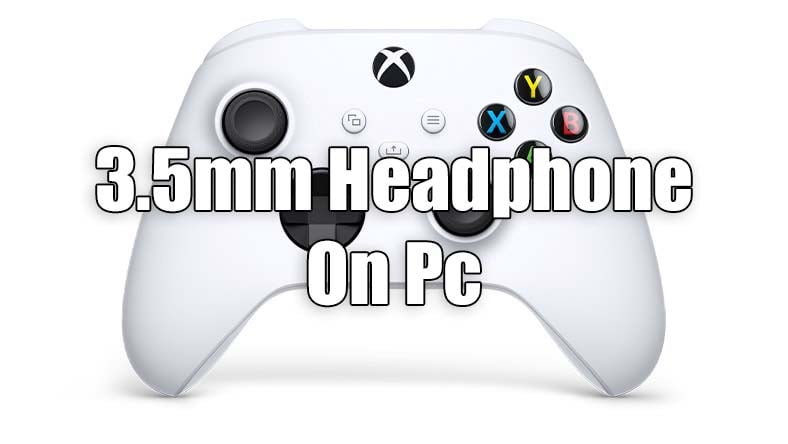 When it comes to gamepad options on the Pc, there are countless options. One of the most popular options is to use an official Xbox controller. A  sturdy, battle-hardened design for a controller has out of the box support with windows and compatibility with a large number of games.
Setting up an Xbox controller with a PC is very simple and can be done via USB, Bluetooth or an official Xbox Wireless Dongle. Once you are connected, there should be nothing else that you need to do as windows will take care of everything else. But what about the 3.5mm headphone/headset jack that comes on the xbox controller, can this be used too?
Enabling 3.5mm Headphone Jack on Xbox Controller On PC
Using the 3.5mm headphone jack on PC should be straightforward but unfortunately, there are some exceptions to the rule that can result in some people having difficulty getting the controller setup with their PC. Depending on how you have connected the controller to your PC, the troubleshooting steps may differ. I have broken up the guide with some answers below based on the method you are using to connect to your PC.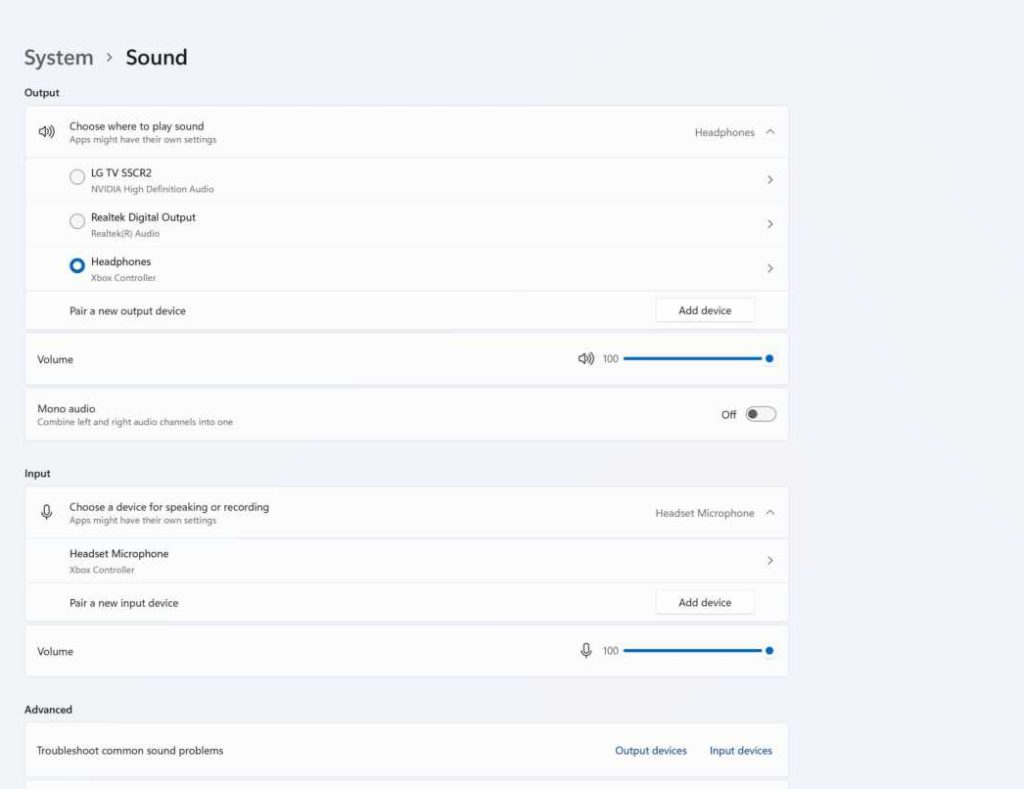 Using a USB Cable
If you are using a USB cable, everything should be very straightforward. Connect the USB cable to the controller, which should be a micro USB and more than likely USB C as time goes on.
Once connected to the PC, it should be detected immediately and work without needing to setup any drivers or applications. Once you plug a headset into the controller, it will be picked up by windows and will show up in the sound devices menu as an audio output source and also an input if there is a microphone. Everything is smooth sailing from here.
Using Bluetooth
If you have an Xbox One or newer controller, you will have the luxury of being able to use Bluetooth to connect to the PC. Keep in mind, not all controllers have Bluetooth, check out the full guide on connecting a controller to the Pc for more information on this.
While this might seem like good news, it is not good news if you want to use your 3.5mm wired headset with your controller. When using the controller over Bluetooth, it is not possible to also use the headset. Windows will not detect this Bluetoothdevice as more than one thing. It is a controller and it is not possible for you to use your headset over Bluetooth.
I am no electrical engineer so I can't really explain why this doesn't work. I suspect it may be a case that a single Bluetoothdevice cant show up as multiple separate devices. So it cants be a controller and a headset at the same time. But this is just a guess, maybe someone smarter than me can drop a comment below and explain why.
Using Xbox Wireless Adapter
The Xbox wireless adapter is the best way to connect an Xbox controller to the PC if you want to make use of all of the features available. It does mean having to spend $20-$30 on it which is annoying if you have Bluetooth already available on your machine.
The Xbox wireless adapter will allow you to connect your controller to a PC, no Bluetooth is required. Simple connect the USB dongle to the Pc and press the sync button. It will connect to the controller and you are good to go. If you connect a headset to the controller, it should work without any problems. Just as good as it would work if you were playing on an Xbox console.
3.5mm Headset Not Showing With Xbox Wireless Adapter
I must admit, I was quite annoyed when this happened to me. I had read online that the official Xbox wireless adapter is the only way to use the controller with a headset connected to the 3.5mm jack. When I connected the controller to the system and it was working, I found that windows was not detecting the headset when I has one connected to the headset jack on the controller. If this happens to you, do not worry, it does work, I have verified it. Just follow the simple steps below.
Run windows update – Not 100% sure if it is needed but there was an update there for me, maybe triggered by the USB wireless adapter having been connected.
Restart the PC
After rebooting, Windows was detecting that there was a wireless headset and microphone connected via the Xbox controller, just as it does when you connect to the system via a USB cable.