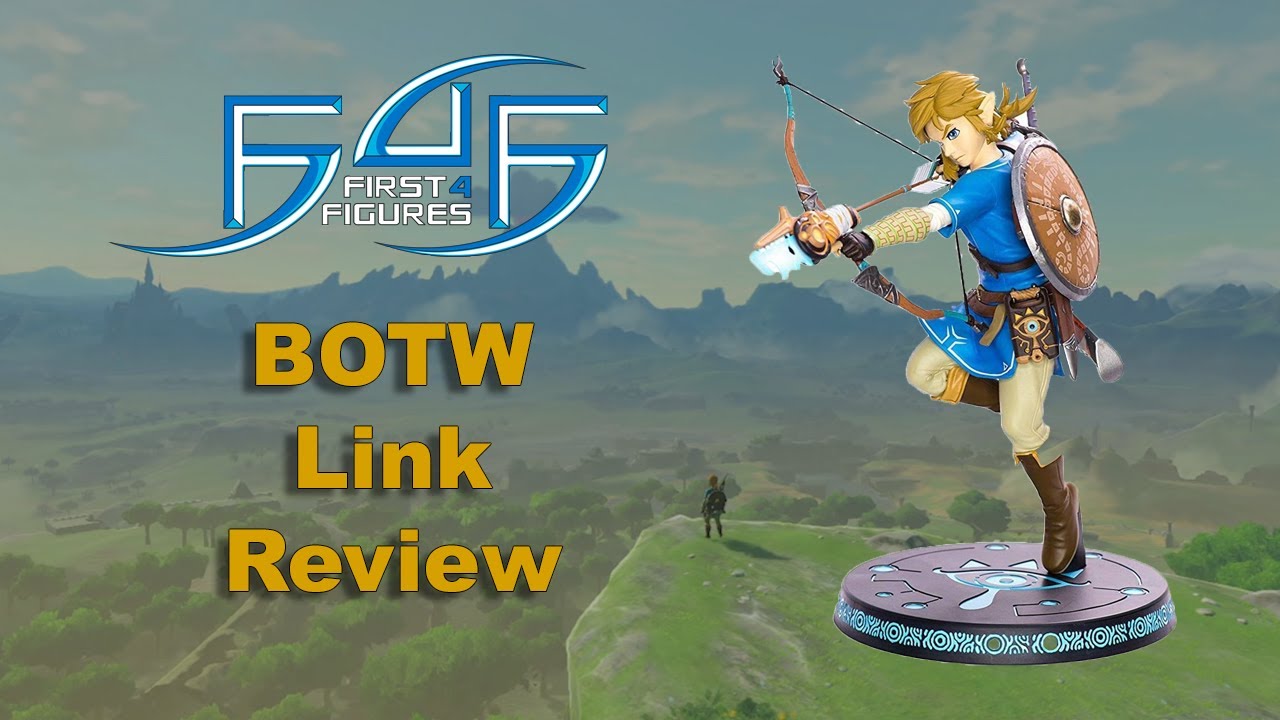 The First4Figures figure of Link from the Legend of Zelda: Breath of the Wild is a beautifully detailed and highly accurate representation of the character from the popular video game. The figure stands at a little over 10 inches tall and is made of high-quality PVC plastic.
One of the most striking things about this figure is the level of detail that has gone into it. From the textures on Link's clothing and weapons to the intricate patterns on his shield, everything has been carefully crafted to match the in-game design. The paint job is also very well done and adds depth and realism to the overall appearance.
One of the most impressive features of this figure is the dramatic pose. Link is depicted mid-leap with his bow fully drawn, primed and ready to shoot an ancient arrow into the eye of a Guardian.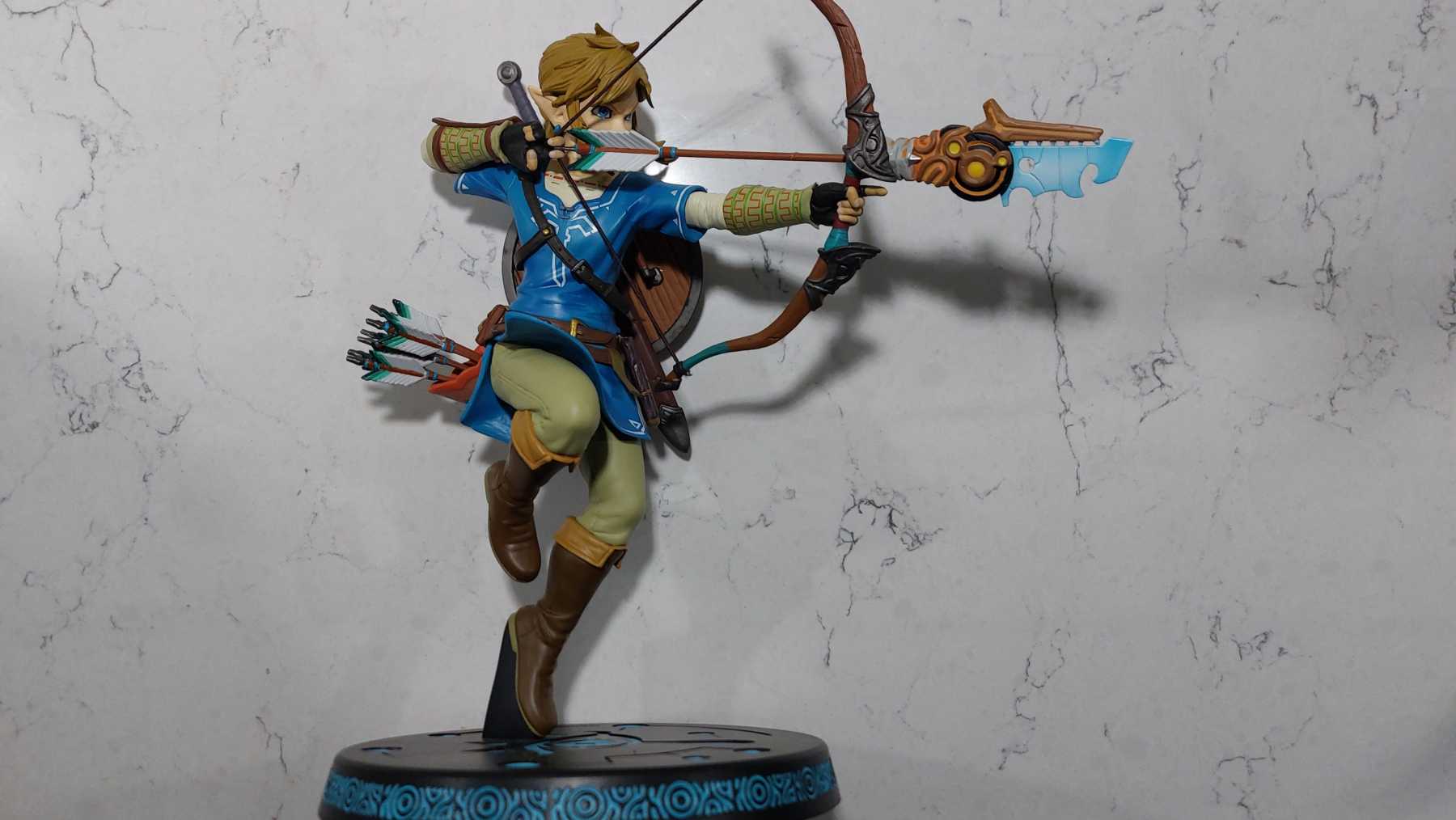 The standard of quality for these figures is very high and this figure of Link is a shining example of how it should be done. The attention to detail is fantastic with high-quality moulding for all aspects of the design. The quiver has several arrows hanging out with noticeable detail around the feathers. The same level of detail was also given to the Shikha slate on his belt which also shares the same high level of detail with clean color lines and no smudging.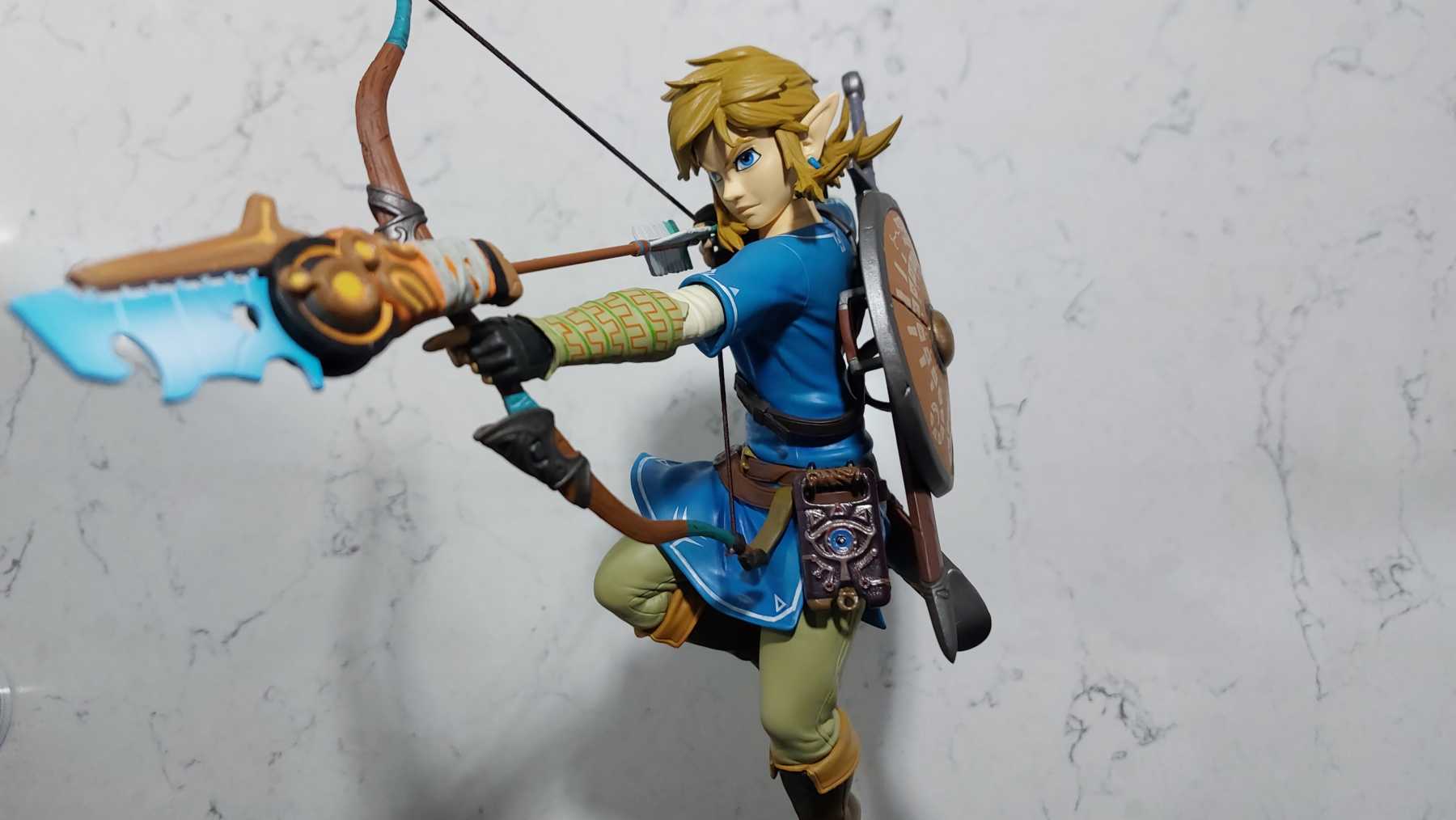 This figure is quite delicate compared to the others in the series so it needs to be handled with care. Link is balanced on one leg which puts more pressure on that single joint. It is by no means a flimsy design, but it is certainly something you need to be careful with. It is important to remember these are collectable figures for display and not toys.
The price point is going to be the biggest issue for most people. It's quite expensive for a figure, but it's worth it for fans of the series who want to add a high-quality representation of Link to their collection. You can be sure that the quality is far beyond similar-sized figures from other manufacturers.
THE VERDICT
Overall, the First4Figures figure of Link from The Legend of Zelda: Breath of the Wild is an excellent piece of collectable merchandise that is sure to impress fans of the game. The level of detail and craftsmanship is highly impressive. If you're a fan of the series and are looking for a high-quality representation of Link, this figure is definitely worth checking out.