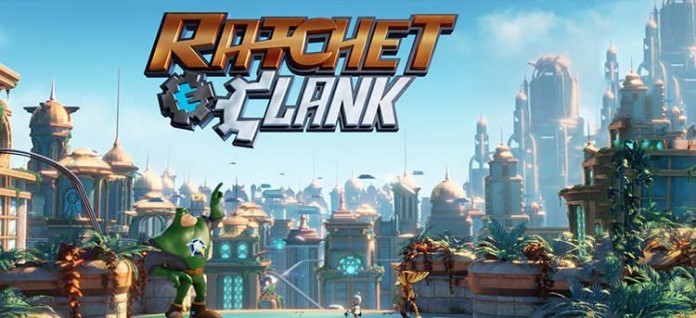 It's no surprise that Ratchet and Clank is going to be coming to the Playstation 4, but it sure is awesome to hear the official news!
Over on the official Insomniac website, they have announced that the game will be coming to the PS4. This game will likely tie into the movie that is releasing. They haven't given us much information as of yet so all we can do is speculate. Here is what Insomniac had to say about it.
"Ratchet & Clank have been a part of our lives at Insomniac for over 12 years. To this day, the series inspires us with the promise of new planetary adventures, propulsive action, and intergalactic wonder.
In 2015, we have the rare (actually, for us, unprecedented) opportunity to expand Ratchet's universe simultaneously in two forms. We'll continue our involvement with the Ratchet & Clank feature film. And we're excited to announce that we're also developing a game that shares the film's vision of Ratchet's origin story. As featured in Sony's press conference, the game re-imagines the original Ratchet & Clank, with updated gameplay and completely new visuals built from the ground up for the PlayStation 4.
Our California and North Carolina studios are making the game together, marking our deepest cross-country collaboration to date. Many of the original developers responsible for the very first Ratchet & Clank game have an opportunity to create the stunning Solana Galaxy that they–and our fans–have always wanted to see. Longtime Design Director Brian Allgeier, Studio Director Chad Dezern, and Game Director Shaun McCabe will lead the project.
Stay tuned to our social media channels for more updates.